Samsung S22 Ultra is the new talk of the tech town as it is a flagship device with many features and issues. The talk about wifi and network issues was there, but people are now facing hardware-level issues as well where the camera either doesn't work, lags badly or the picture comes out of bad quality. The issue of Samsung S22 Ultra not recording video, lagging, or bad quality is only seen in Exynos variant, but the snapdragon version also has a slow shutter camera.
Issues with cameras are out to be software-level glitches as not every user is experiencing this issue. Altoguh with flagship devices like Samsung S22 Ultra, users do expect a butter smooth experience, but that's the real world case, at least not for the camera department. Since users are facing issues that should be there in a smartphone of that range, this raises questions on Samsung software optimization.
No worries, if you are also facing multiple instances of the slow camera, pictures look blurry or crappy, video not recording, etc, then you're not alone. Hundreds of users are facing the same issue. Today in this guide, we will address all of those issues along with some possible solutions as well.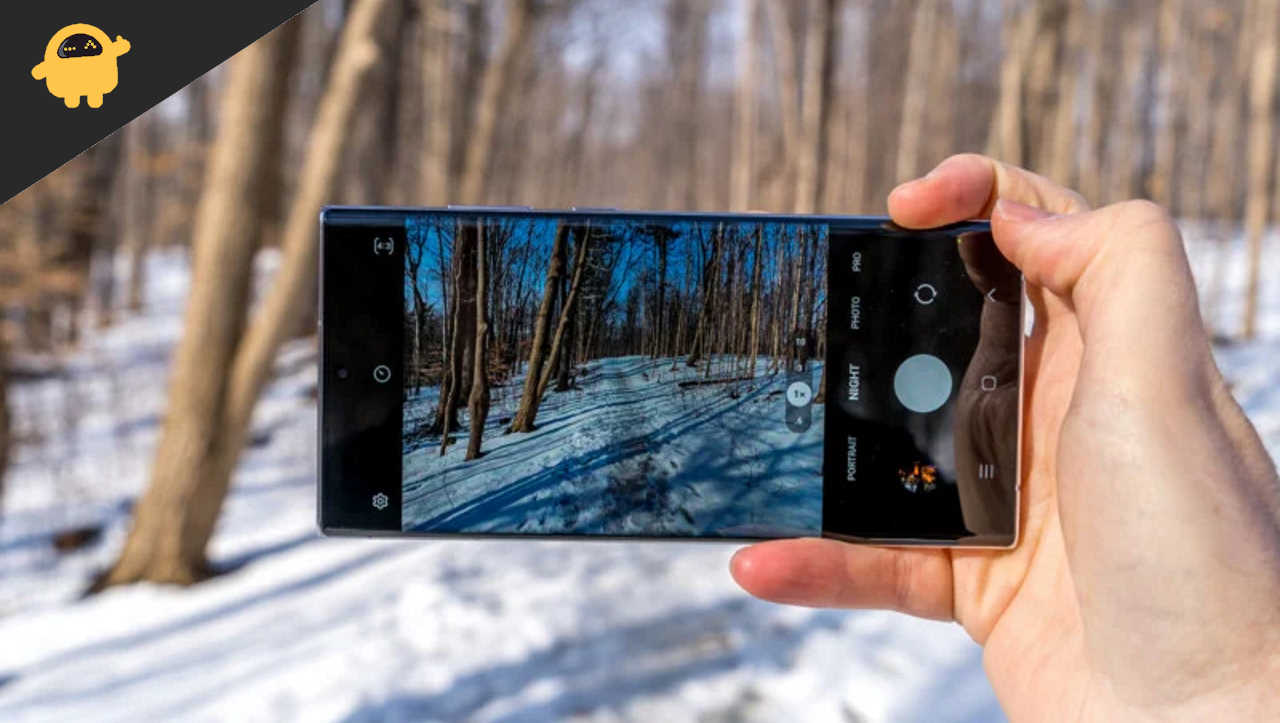 Fix: Samsung S22 Ultra Not Recording Video, Lagging, or Bad Quality
S22 Ultra comes with 8GB of onboard RAM and a powerful CPU architecture, but even then you will face some camera related issues from time to time. There have been instances where users complain about the slow shutter, video not being recorded, bad quality photo processing, and much more.
Method 1: Reboot Smartphone
This is the most obvious solution for any problem out there with Samsung devices. With the new One touch UI and laggy firmware, Samsung apps are known to be buggy and slow at times. It is possible that your Samsung S22 Ultra has already used all the RAM and CPU resources and hence is not able to run the camera app efficiently.
So a simple smartphone reboot should help fix the issue. Since this issue happens time to time, it is better to reboot your smartphone before you try to capture any important life event or activity.
Method 2: Set Camera Settings To Default
It is quite possible that you accidentally have changed any settings which is causing the slow shutter or video not recording issue. Although the issue should not be there in the first place, but it is technically possible. So you can set the camera settings to default which shall fix the issue.
Steps to restore camera default settings on S22 Ultra:
Open the camera and navigate to the settings section.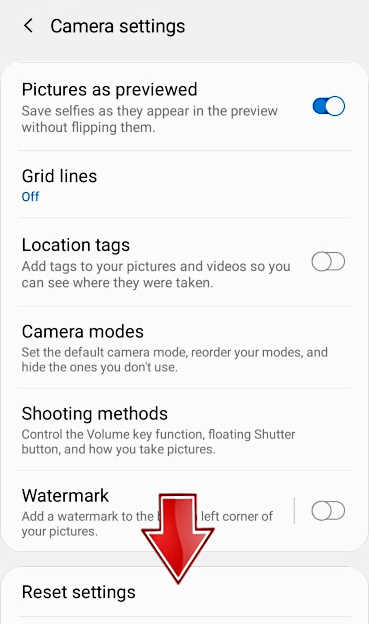 Here you will see the reset settings option.
Click on it and the camera shall reset.
Method 3: Clear Camera Cache
All apps including the stock camera app keep a local cache on your smartphone to run faster. However, this cache may get corrupt and cause apps to be slow down. So once you clear the cache for the stock camera application, the issue will likely go away.
If you haven't done this before, no worries. We already have a detailed guide with step by step information. You can check it out here – How to Clear Cache and App Data in your Android Device
Method 4: Update Firmware
Since the launch of S22 Ultra, Samsung has realized its mistake of using a new class GPU (Xclipse GPU) and due to that many users are facing slow apps problem, including cameras as well. Samsung already have launched a couple of software updates that intends to fix the problem. So if you haven't installed any updates, it is time to install them now.
Method 5: Use Expert Mode
Samsung camera applications come with an expert mode, which gives you more control over how you take photos and videos. Since you're not able to record videos from the main camera, you can use the expert mode as many users are able to use it easily without any issues.
Method 6: Use Open Camera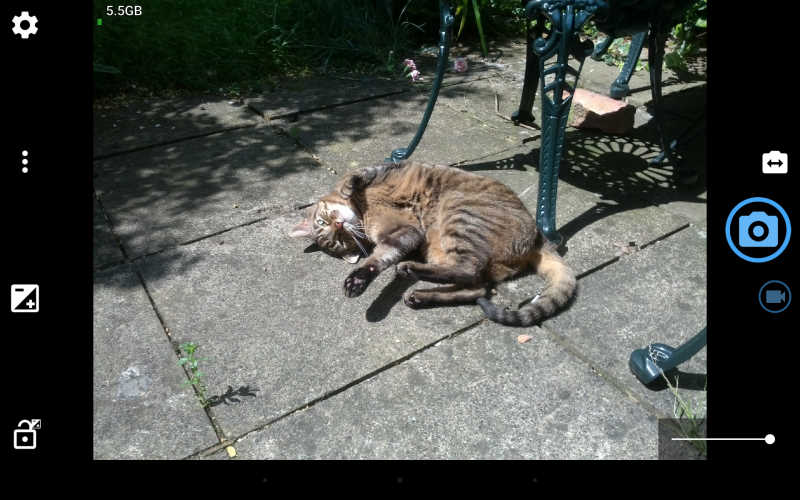 Open camera is an open source camera application that takes very little CPU resources and captures beautiful photos. If the stock camera app does not work or is very slow, then you can use this third party app instead. It will take some time to get used to the new application, but at least this will solve the problem momentarily.
Download Open Camera from Playstore
Method 7: Get Replacement
If none of the above methods help you, and you dont really want to use a workaround (using the expert mode, or using third party applications to click photo) then it's better to ask Samsung care for a replacement or a refund.
Since the new Samsung S22 Ultra comes with a new Xclipse GPU, Samsung is trying hard to optimize them but they are unable to do so. And as a result, users are facing such issues when it comes to day to day usage. It will take a lot of time (at least a year) to fix such issues via software updates, which can be a dealbreaker for many people.
Conclusion
This brings us to the end of this guide for fixing Samsung S22 Ultra Not Recording Video, Lagging, or Bad Quality. Often the problem of camera issues is linked with crappy or outdated software. However, the issues here seem to be on a hardware level as Samsung has already given a couple of firmware updates which doesn't help much. Anyways, you can try the above troubleshooting methods and see if they are of any help. In the work case scenario, it will be a better idea to contact the customer support and ask for a device replacement.