We all need a lot of assistance while driving, such as GPS, music control, and a typical call dialer. But before 2014, there was nothing to fix that need. Later in 2015, Google released an in-car entertainment app called Android Auto. You can do almost everything on your car entertainment on your phone. To make things better, smartphone companies are also introducing new products.
Like recently, Samsung launched another flagship phone, the Galaxy S23 series, which includes S23, S23 Plus, and S23 Ultra. All the variants are excellent; whether we talk about camera or performance, almost everything is perfect except for some downsides. S23 series faces Android Auto connectivity issues. More disappointing is having the same system on another phone. So here we will discuss that concern.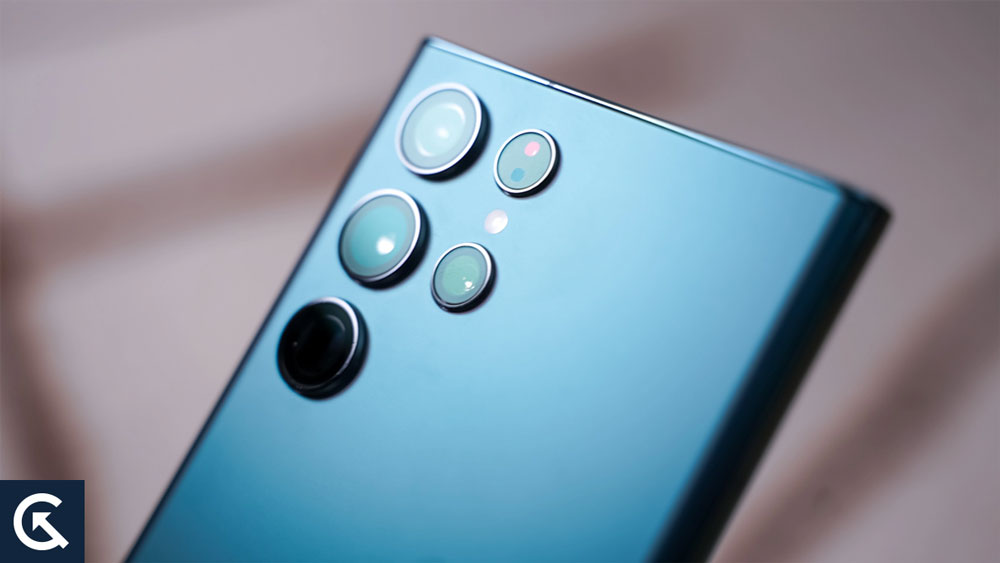 Fix: Samsung Galaxy S23, S23 Plus and S23 Ultra Android Auto Connection Issue
According to Reddit, numerous Galaxy S23 series users feel great after getting this phone but are now disappoint. Because the phone shows connectivity issues when using Android's advanced entertainment platform, "Android Auto." There can be an issue with the Android Auto App or the infotainment system. But disappointment touches the heart when other outdated phones connect perfectly, but this latest S23 doesn't work.
In response to that concern, S23 users raised help requests on numerous sites such as Reddit and Google Forums. However, neither Google nor Samsung has responded as of now. Because we don't have any information from both of them, we cannot determine what could be causing the problem. According to the circumstances, the issue could be related to software or other minor connectivity issues. This means the issue is on the developers' end. But developers takes some time so until the official solution, we can consider few things and try to fix it from our end.
Restart Your Car Infotainment System
In addition to software concerns, a few other things need to be consider. If you frequently tap the car information, it will get stuck on that screen. When you connect your S23 with that, it shows an error and doesn't let you join. For that concern, the best thing to do is to restart Infotainment and try to connect again.
Clear Android Auto Cache
Another thing to do is to check your Android auto cache. Despite this, these files are develop to speed up CPU processing. We all find it difficult to connect our phones because we have been using them for so long. To do this, check the Android auto app cache file and clean it regularly. If you don't know how to clear them, follow these instructions.
Open the Settings App on your Phone.

Scroll down to Application Management.

From there, select Android Auto App.

Now tap on the clear cache option.

That's it; your Android App Cache files will be cleared.
Update the Android Auto App
The Android Auto app you're using may be outdated. And that's the reason you can't configure your car's infotainment system. When this is the case, you can only connect your phone and car if you update the latest version of the app. Follow these instructions to update the Android Auto app on your device.
Open the Google Play Store.

Search for Android Auto and tap on the top result.

Now tap on the update option there.

Wait for that update to load up on your existing app fully.

That's it; you got the updated Android Auto app.
Re-Add Connected Cars
In some cases, Android Auto asks for pairing when you connect your car. And when the device has been paired for an extended period, it needs to be repaired or re-add. With this, you can fix the connection issue if it arises on your end. So, all you need to do is remove your car infotainment and re-add it to the connection menu. Please follow the instructions below if you need help knowing where to begin.
On your Galaxy S23, open the Android Auto App.

From there, go to connect cars previously.

You can now forget all cars by tapping on the three dots menu.

After that, add your car's entertainment again.

That's it; your S23 will now connect.
Besides that, you can connect your phone to your car's infotainment system using a USB cable. But note that you will get less compatibility. The Galaxy S23 can be connected to Android Auto via Bluetooth. But After checking the above things, you can ask Google and Samsung if you are still getting the same problem. You can also wait for an official solution to be available. Please clearly understand everything related to the S23 not connecting with Android Auto. Even after that, if the user has any questions, please ask them all below.