Samsung S8 and S8 Plus was a huge success. It attracted the attention of a very large number of people all over the world just after its release. In fact, a lot of smartphone lovers waited for it before it was finally unveiled to the public. Probably you know that S8 is a wonderful device in every aspect and it's soon going to be more powerful. Yes, you read the right and it's something about Android Oreo. If you are a user of this smartphone, there is good news for you and i.e. you need not worry about long to experience Oreo OS on your Samsung S8.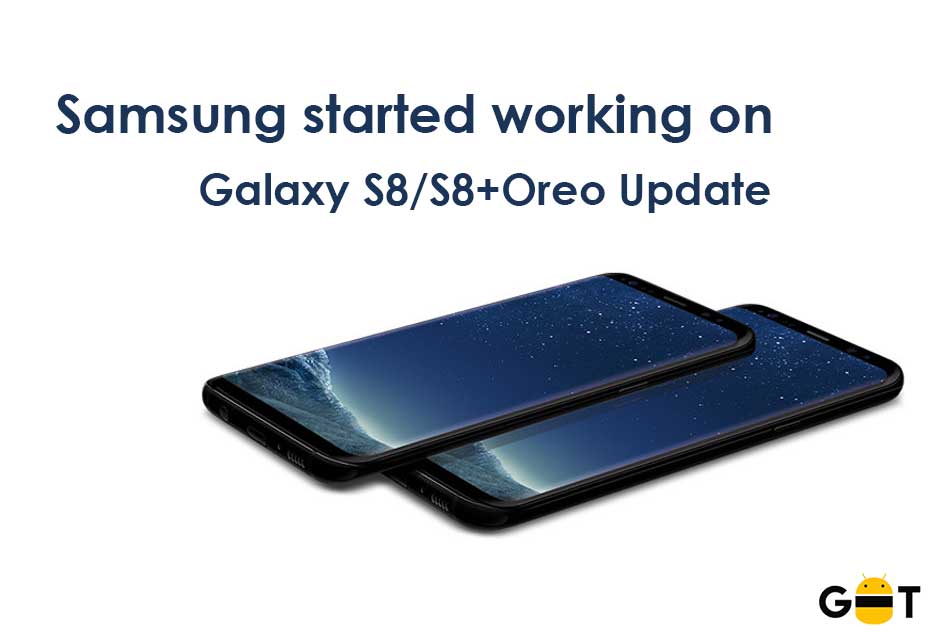 The fact is Samsung has started working on S8 Android Oreo update and you will soon get the opportunity to install the latest Android version on your S8 which is currently running on Android 7.0. S8 and S8 plus will get this update and according to a report, the company has plans to launch the update for their S8 series by the end of next month i.e. October 2017. There will be firmware version of G955FXXU1BQI1 and G950FXXU1BQI1 for their widgets.
Although there is no solid information, some reports suggest that the Samsung plans to roll out a beta program before sending Android Oreo update to all the Samsung Galaxy S8/S8 Plus devices. The South Korean smartphone manufacturer is currently working very hard to keep up the pace in this matter. We came to know that Samsung will not unveil all the features of Android Oreo in beta version.
Samsungs Oreo update plans are superb and all the Galaxy S8 devices will be covered with Oreo within a very short time period after the beta test is over. Samsung doesn't want its premium smartphone users to wait anymore and thus the process has been going on at a very fast speed. The Android Oreo is a powerful OS which is largely expected to add more in the functionality of Samsung Galaxy S8. We all know the features that Oreo is equipped with and this clearly indicates that your Samsung Galaxy S8 is soon going to be more powerful in every aspect.
You might have no idea but the fact is Samsung is using multi-CSC-firmware technology and thus Android Oreo for Samsung Galaxy S8 will be made available quickly once everything is done. Oreo is expected to boost the performance of S8 up to an excellent extent. Smoothness on the screen, as well as battery life, are the two major features that are largely expected in Samsung S8 from Oreo 8.0. In addition to this, picture-in-picture mode, multitasking, as well as notifications dots will add a lot to the S8.
Also, Oreo brings a new design to emojis and make the Galaxy S8 superior in every aspect. However, as already mentioned, Samsung may not use all the features that are present in Oreo for the Galaxy S8 update.