It is heart-breaking if the Samsung Galaxy Tab A7 Lite you bought with your hard-earned money doesn't turn on. After going through the various forums, including Samsung Community, I found out that there are many complaints about Samsung Tab A7 Lite not turning on issues wherein your phone simply shows a black screen or is stuck on the Samsung logo or elsewhere.
Samsung finally launched their new tablet, Galaxy Tab A7 Lite, which features an 8.7-inch WXGA+ display powered by octa-core SoC and 3GB and 4GB RAM options. It is powered by MediaTek Helio P22T (MT8786T).
This isn't a particularly serious problem unless it is because of a hardware issue since software issues can be dealt with easily but not hardware ones. Here's a troubleshooting guide on fixing Samsung Tab A7 Lite not turning on.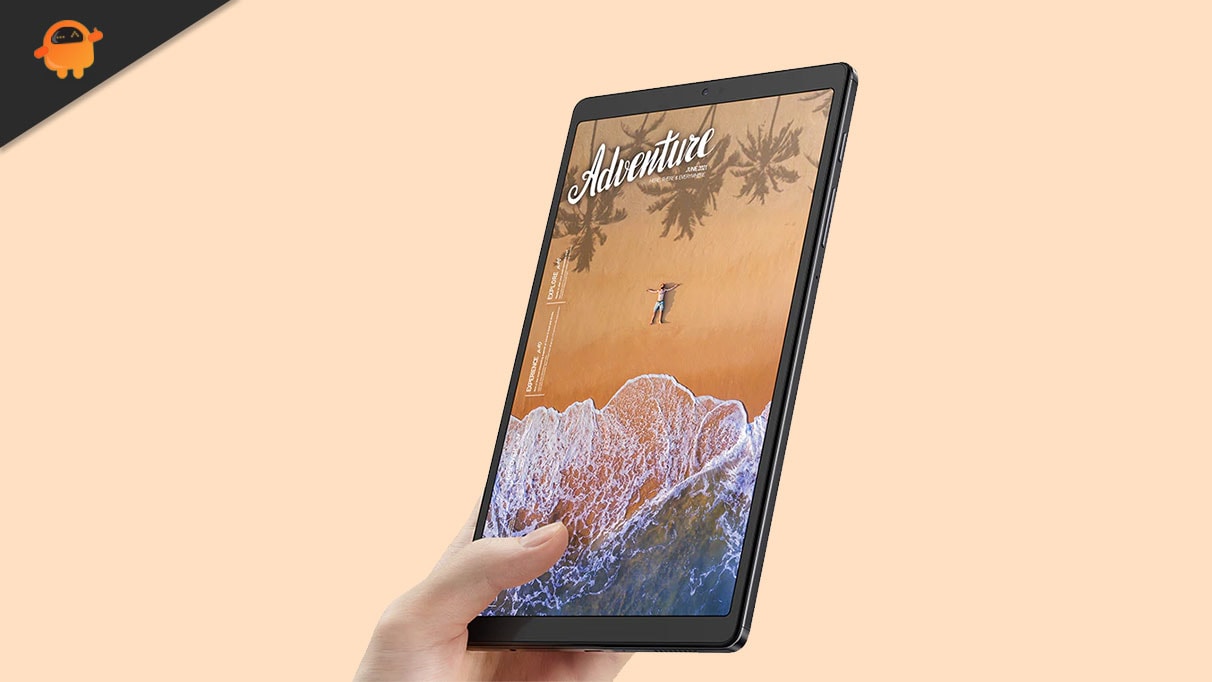 Restart the phone
I am sure most of you must've done it, but I am putting it anyway for other readers. Try pressing the power button for a few seconds since you are getting a black screen or the display is stuck on the Samsung logo and isn't budging. See if that makes any difference.
Do a forced reboot
If simply pressing the power button doesn't budge the system from its black screen state, it's time for a forced reboot. You need a combination of buttons to trigger it. In the case of the Samsung Tab A7 Lite, it is a volume down plus power button for the Samsung Tab A7 Lite. You need to press both the buttons simultaneously until the phone vibrates. Check if the phone turns on or not.
Reboot using recovery mode
You can use the recovery mode on your device to turn on the device if it doesn't work using the reboot or forced reboot method. Here's how it works.
Enter the recovery mode using the power plus volume UP buttons pressed simultaneously for 15-20 seconds. Release only when the recovery mode menu appears.
Next, press the power button once. This will automatically select "Reboot system now".
There's a chance that the Samsung Tab A7 Lite is doing fine. However, the power button is either jammed or broken in the power off position. Pressing a broken power button may not trigger a reboot, and you will have to use ADB tools to fire the system and boot it up. Reach out to a technician to get the power button replaced.
Charge the battery & reboot
This works if the battery has drained after frequently rebooting the device. Plugin the charger and let the device charge for 20-30 minutes. Now, press the power button and see if it turns on.
Remove the battery and insert it.
There are still some smartphone models that use a removable battery (not Samsung Galaxy Tab A7 Lite). in case you are following this troubleshooting guide for any phone with a removable battery; you can remove it. Wait for a few seconds and insert the battery. Check if the Samsung Tab A7 Lite turns on now or not.
Do a factory reset
I am talking about torching off all the data stored on your Samsung Tab A7 Lite, including apps, settings, etc. This will get rid of all the data stored and give you a phone just as you purchased it ready for setup. Take a backup of the data beforehand. This could work if there was a software-related issue causing Samsung Tab A7 Lite not to turn on. If it was because of a hardware issue, check out the next option mentioned below. Here's how you can factory restore your Samsung Tab A7 Lite using Recovery Mode(difficulty level: moderate).
Press the Power plus Volume Up buttons together for a few seconds and release the buttons only when the Samsung Tab A7 Lite vibrates and you see a Mi logo.
Use the power button for selection and the volume rocker for going up and down through the options.
Select "Wipe data/ factory reset".
Select "Yes — delete all data," and the process will commence
You'll have to set up the device after a reboot.
Monitor the performance and check if the display ever goes black or it stops the Samsung Tab A7 Lite stops turning on.
Flash the firmware
This is where you will re-flash the firmware onto your device. If at all the Samsung Tab A7 Lite not turning on was a software issue, this method should work. You'd need an ADB tool that you can download from Google's developer's website and the firmware from Google or your OEM for the model you are using. Download the required tools and use ADB to re-flash the firmware on your computer. If you can't or don't know how to do it, take your Samsung Tab A7 Lite to someone who knows how to do it. If the flash isn't done properly, you could end up in a reboot logo or other issues.
The final resort
Considering that no amount of work (in case you followed several methods mentioned above before failing) was able to retrieve the device, and it is still unable to turn on, it is likely that the device has a hardware issue. Several components could go wrong, and you need a technician to fix the issue either by repairing or replacing the affected component to restore the phone to a perfect working state.
You have options such as either going for a local service center (which is cheaper and speedier) or an authorized service center (which can be expensive but slower) where the former voids the warranty. You can walk into any service center as per your preference and get the Samsung Tab A7 Lite working if at all it is possible.
Buy a new phone
Of course, there's an option even after you go through the final resort mentioned above. If the Samsung Galaxy Tab A7 Lite not turning on is a serious issue due to faulty hardware, you will need a new Samsung Tab A7 Lite. If you have recently bought the phone, you can still get a replacement if contacted within 10 days. Note that some devices have a replacement period of 7 days, so you will have to hurry.
If your phone is seven or 10-days old and out of the replacement period, check if your phone's warranty covers the issue or not. You can get a replacement unit if the warranty covers such defects. Another option is to buy a new phone if there's nothing you can't do with the existing phone facing a dire phone not turning on an issue that is often because of fried or defective hardware issues.