Last month Samsung launched their flagship device Galaxy Note 9 with a lot of enthusiasm. Though Galaxy Note 9 model has been improved from the last model in terms of camera and performance setup, still the South Korean giant has failed in pleasing their consumer's in the software department. The Galaxy Note 9 ran on Android 8.1 Oreo out of the box and no knowledge on when and if Android 9 Pie update will come.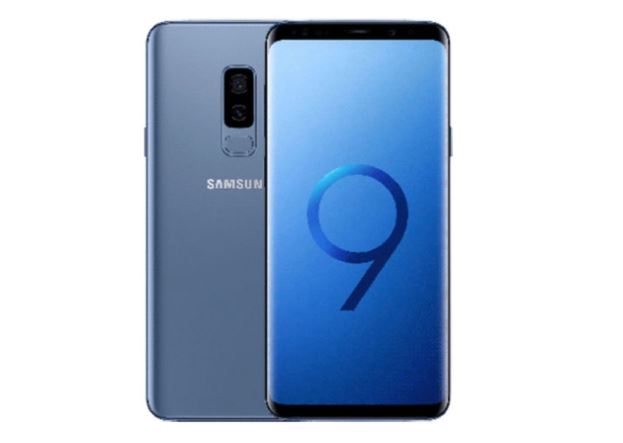 Even though Samsung is no doubt the largest vendor of Android smartphones, they still lack in providing software updates from time to time. Just last year they began updating Galaxy S8 and Galaxy S8+ but that also was only with Android Oreo a few months back. Probably the reason for this is it takes Samsung usually six or even more months to bring new Android versions even to their premium smartphones. As for the budget devices, Samsung surpasses them in giving new Google mobile operating system experience.
Though expectation is with Android 9 Pie, Samsung could become more interested in pleasing their consumers and actually release updates much sooner. Even now, Samsung has not officially announced the 10 based Android 9 Pie experience has been leaked on the net. The next version was leaked by Rydah on the same central Discord Channel and XDA Developers have given their insight on how this update will improvise on their Galaxy S9+.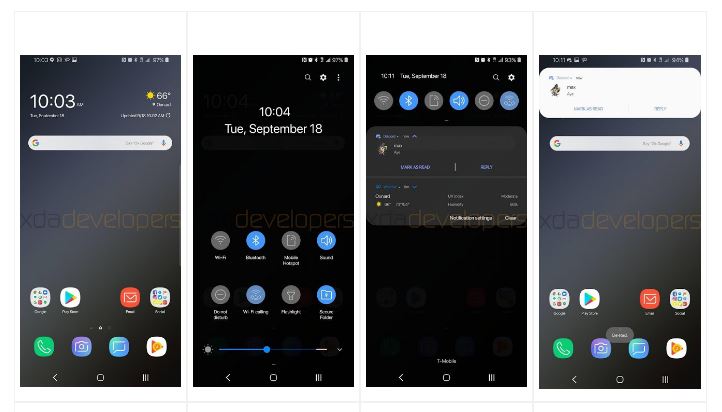 The new Android 9 Pie update is expected to bring a number of changes in the UI department and according to XDA Developers, the new AMOLED Dark theme is also a feature to wait for. Samsung has named this the night theme but it seems broken in the leaked model hence, is being dubbed as very unstable and an early build.
The new Samsung Experience 10.0 Galaxy smartphones shall bring along new UI card style with curved edges almost like the ones Google Pixel smartphone supports. Apart from multitasking interface the card style interface extends further to settings and notifications as well. Once the quick settings are set you get round icons and instant app shortcuts placed at the bottom of the display instead of the color icons.
Apart from these, there will be revamped app designs. The revamped apps are the Bixby assistant, Contacts, File Manager, Samsung Internet, Messages, gallery, and camera app.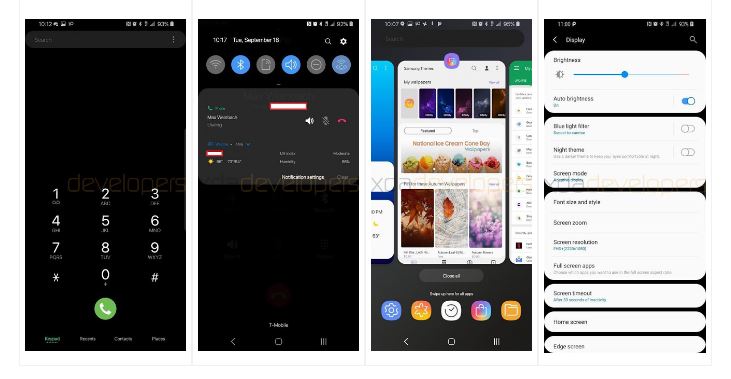 With the Android 9 Pie, you will also get to experience touch gestures in the Google system, even though Samsung has intentions of including their own gestures. So expectations are on getting to see an animated gif, which will allow you to view these operations right from your home screen.
Getting back to the Bixby Home app, it will come with a new UI. It will be quite similar to the one used in the new Samsung design with curved edges and night theme. At present, the Bixby Home updates don't have anything new to show off but soon new features will be available for you to experience.
Official Release of Update
The event might have leaked out but Samsung has made sure no information as such leaks out. Hence, when they plan to launch their new models is still a mystery. However, the conclusion is with the leak out of screenshots of the Samsung Experience 10, it's clear the models' development is on the desk and release date depends on the Samsung engineering team as to how soon they sort out all the tasks and can get the device to reach the market.