Galaxy is a versatile brand, as we all know, but are their Galaxy phone's inner screen protectors durable? Many Samsung Galaxy Z Fold 4 users have recently reported that their pre-inner screen protector is peeling off after a few months or weeks of use. If you are facing the same problem and want to get rid of it, Do not worry; below is a troubleshooting guide.
For years, Samsung Galaxy Phones have been a promising smartphone brand. Galaxy phones have been evolving on a daily basis, bringing a redesigned user interface as well as new features with excellent stability. A foldable smartphone is every person's dream. This can be applied to the various smartphone companies, as not everyone has success making a good foldable smartphone.
With a good camera, great resolution, and a decent battery, a user needs a proper inner screen protector in their foldable smartphone as well. A peeling inner screen protector can be a great pain in the head. In this article, we have covered the information regarding why the Samsung Galaxy Z Fold 4's screen is peeling off. This article will also tell you what steps you should take if the same thing happens to your smartphone.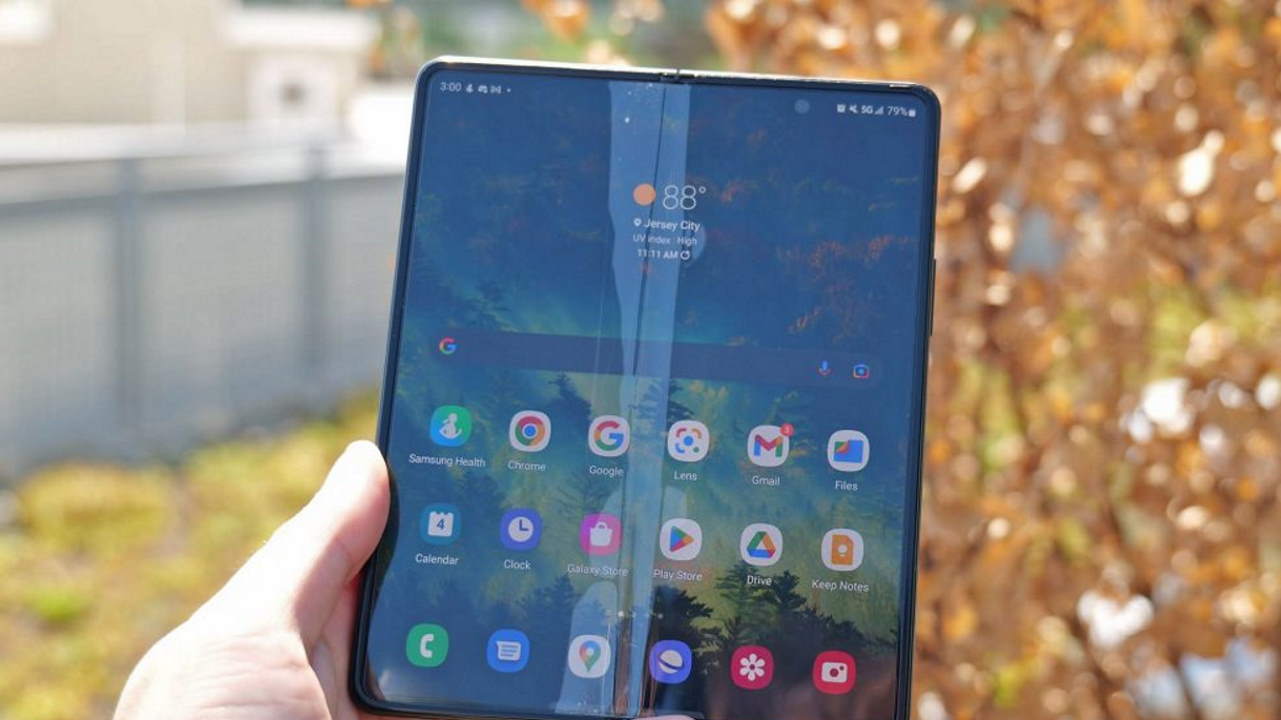 Samsung Galaxy Z Fold 4 Users Reported Inner Screen Protector Peeling Off
The inner screen protector peeling off issue concerns not only Samsung Galaxy foldable smartphones but almost all the foldable phones in the market. As a foldable smartphone folds from the middle, peeling can probably be observed more in the middle of the screen. Many users have also reported that, after getting a screen replacement from Samsung. They are still facing the same issue after some weeks.
Some users have reported that after the screen replacement, the peeling issue got resolved, as there was some factory issue on the in-box smartphone screen. We can say that the main issue with the peeling of the inner screen protector is that the foldable phones are getting folded. Well, this sounds funny to some, but that is true.
How To Fix Samsung Galaxy Z Fold 4 Inner Screen Protector Peeling Off
The peeling of the inner screen protector is unavoidable, but it is still repairable to some extent. So let's see some of the fixes for the inner screen protector peeling off.
Although the users are facing the screen protector peeling off, They suggest removing it completely so that you can get a smooth experience on the smartphone.
Considering Samsung's screen replacement policy, it does replace the screen once at no cost. But there are some criteria, like if the screen gets bubbled all the way to the hinge, you will get a screen replacement for whatever reason you want to get it replaced.
You can also consider third-party screen protector services to repair the peeling on your screen. Some third-party stores or services are BestBuy and uBreakFix.
If you want everything hassle-free, get Samsung Care+. This is the best you can get in terms of repair, whether software or hardware faults.
These are suggestions to fix Samsung Galaxy Z Fold 4's inner screen peeling off from various sources on the internet.