A good monitor is very important to boost your productivity, especially if you are in graphic design or other creative jobs. For such people, various brands give good quality monitors with vibrant colors and good color accuracy. Sceptre monitors are very popular among such users due to their sleek design, high-quality display, and affordability. But just like any other electronic device, they are also prone to several issues. One such issue users often face is the Sceptre monitor displayport not working issue; where they are not able to pair the monitor with their computer or other projecting device.
The DisplayPort is a digital display interface that allows users to connect their monitor to their computer, gaming console, or other compatible devices. The issue of Sceptre monitor Display Port not working is not common and can happen due to multiple reasons. This could be due to a faulty port or the cable itself. When the DisplayPort is not working on a Sceptre monitor, the screen may appear black, flicker, or show an error message.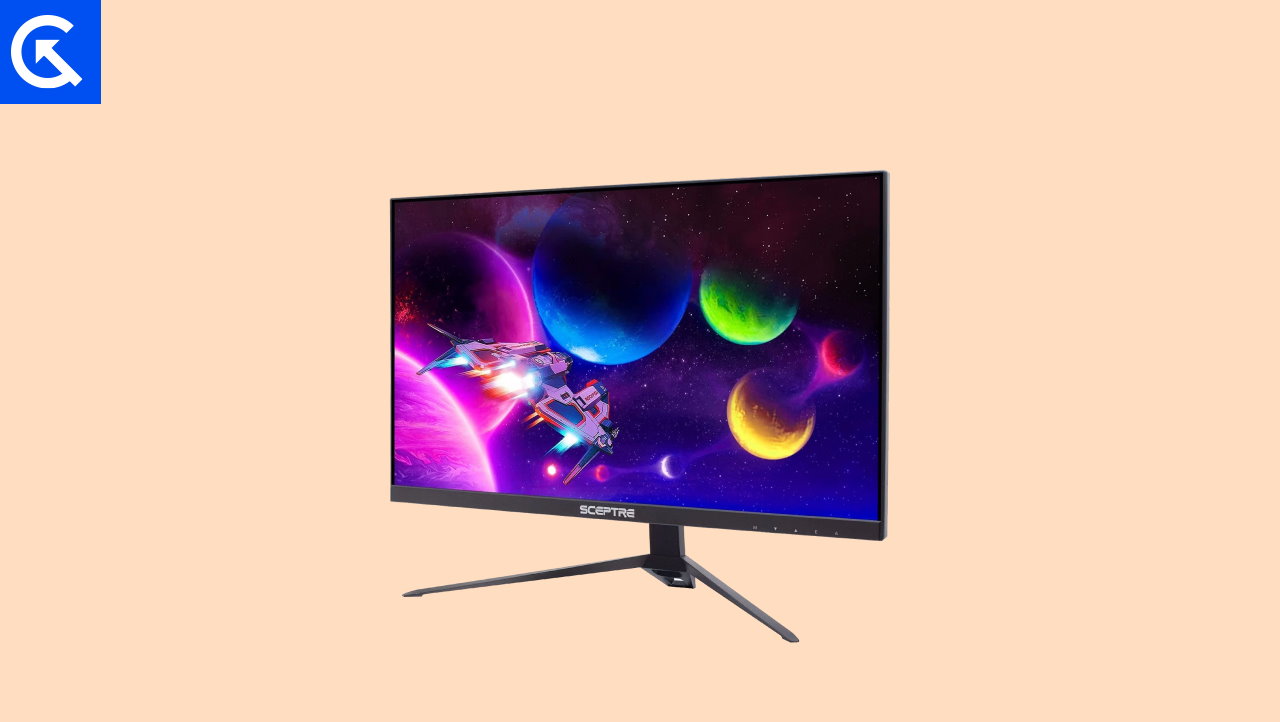 Fix: Sceptre Monitor DisplayPort Not Working
We can understand that it can be very frustrating for the ports to not work, especially when you rely on your Sceptre monitor for work, entertainment, gaming, or other needs. Fortunately, we have some troubleshooting methods that you can follow to fix this issue easily.
Method 1: Restart Devices
Oftentimes, the issue of the port not working or signal not coming is just a technical glitch and will go away once you restart your TV. For best results, you should restart all the devices such as your Sceptre monitor, the connecting set-top box, or the computer. Many users in the Sceptre community have shared that this method solves the issue of DisplayPort not working most of the time.
Method 2: Check Supported DisplayPort Resolution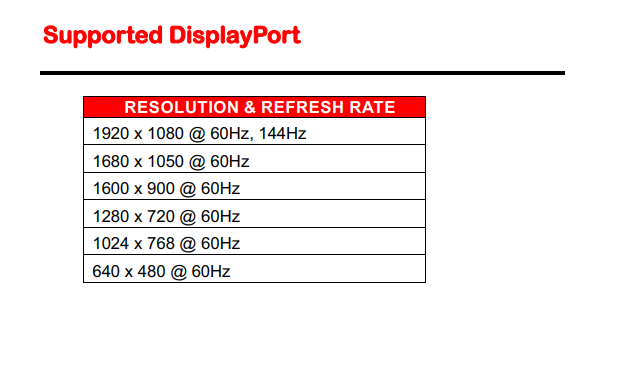 Please double check on what resolution you are using the DisplayPort with. Currently, Spectre monitors can support up to 1920 x 1080P resolution at 60Hz or 144Hz refresh rate. So if you are using anything over this limit, then the monitor will not work. So it is better to scale down the resolution in the output device to max 1920 x 1080P 144Hz if possible.
Method 3: Clean Ports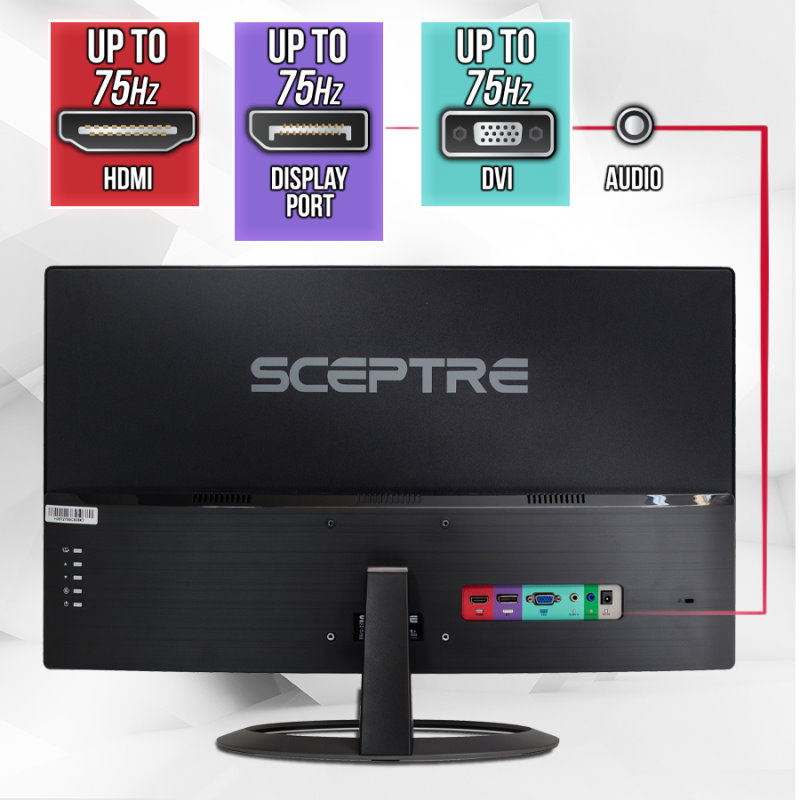 Display ports are quite small and very sensitive in nature due to their small pins and multiple connectors. Such ports can easily get damaged due to debris or other components, especially if you use the port regularly. So it's better to clean the port and the cable with a cotton bud and a cleaning solution. Once the port is clean, try to connect to your Spectre monitor again and see if it helps.
Method 4: Check Source Output
Maybe you're trying to connect your Spectre monitor with a set-top box or a computer, but they don't work or are incapable of using DisplayPort to communicate. Please check with the device manufacturers about which kinds of display ports and connectors you can use with the device and proceed further.
Method 5: Choose Correct Input Menu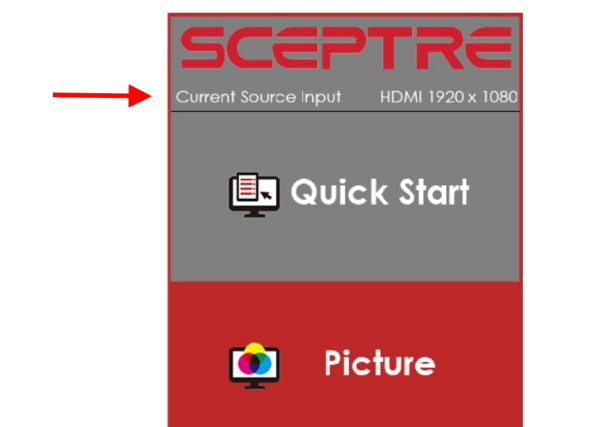 Spectre monitors come with an inbuilt menu allowing you to tweak multiple settings and the source input output details. If you are connecting the device with a display port and using HDMI as source input, then the setup obviously not gonna work. Make sure the input source is set to DisplayPort and check if this helps.
Method 6: Use Different DisplayPort cable
In many cases, the cable you are using can be faulty. It often happens when you stretch the cable for an extensive period of time or fold it. Such actions can damage the internal wirings of the cable, and hence it can become faulty. But no worries, as you purchase a new DisplayPort cable and check it with your monitor.
Method 7: Update Monitor's Firmware
It's important that you keep your monitor updated at all times. Since many connecting services are changing with ties, for e.g.- HDMI, USB & Display ports, it's important that your monitor is able to understand and connect using the latest drivers and updated firmware. Log on to Spectre's official website and look for your monitor firmware updates, if any. If there are any pending updates, make sure to follow the website instructions to update the same.
Method 8: Contact Sceptre Customer Support
If non of the above methods works for you, then the issue might be with the monitor hardware itself. Either the port got damaged, or there are some other internal wiring or chipset issues. In this case, please raise a ticket to Sceptre customer support and ask for a resolution. Either you can claim your device warranty or opt-in for a paid repair contract.
Conclusion
This brings us to the end of this guide for fixing the Sceptre monitor displayport not working issues. Please note that not all solutions might work for you, so try them one by one. If none of them helps, it could be a sign of hardware damage, and you can connect with the support team to set up an appointment for repair.