Google recently added a new feature with an update that was recently released to the Pixel devices. This new feature is a Digital Wellbeing feature, and it lets users set up a work profile. Based on what information is set on this profile, users will have their work apps offline once the work time is done. Similarly, once you are in the work profile, certain apps not related to your work will go offline. This is an excellent addition for people who often get lost in their phones while working and then can't make up the time later to get the work done.
This feature will let users maintain a balance between work-life and personal life while ensuring that time is invested adequately. This feature, by default, is already available for Pixel phones now. We can expect other Android smartphones to follow on this and include a work profile in their smartphones too. For now, if you have a Pixel device with the recent update and you are wondering how you can set up your work profile, this article will help you out. We will see how one can easily set up the work-life profile in the new digital wellbeing feature. So without any further ado, let's get into it.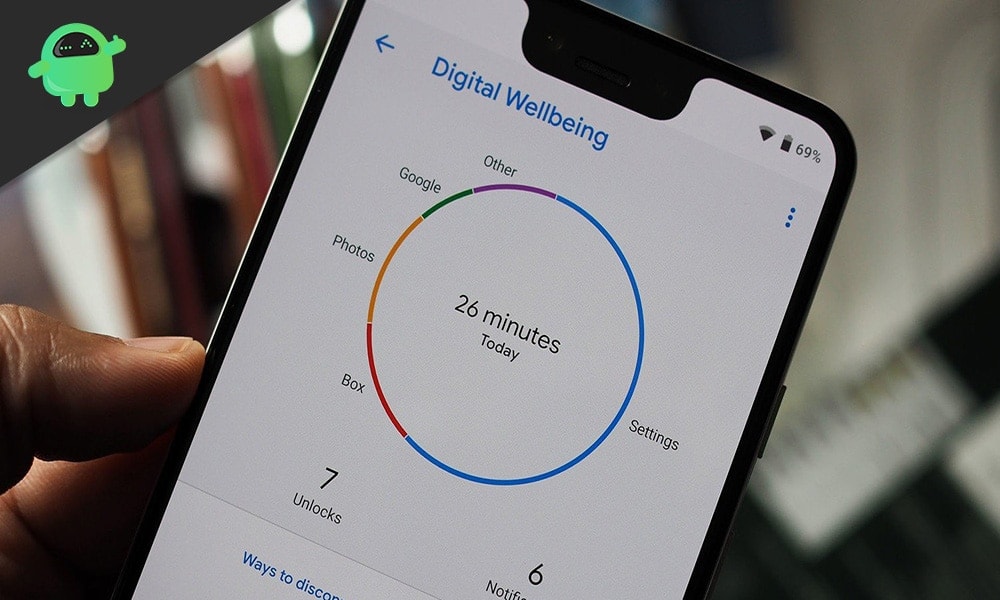 How to Schedule Work Profile on Android Phones?
Even though now we only have Pixel phones with this new feature, we can be sure that it will come to other Android smartphones too. So this guide will work when this feature rolls out to other smartphones too.
Open up the Settings app on your android smartphone.
Scroll down and go to "Digital Wellbeing and parental controls."
Under the "Ways to Disconnect" section, you will see an option that reads "Work profile schedule" Tap on it.
Now select "Set a schedule."
On the next page, you will see the option for setting the days and hours for your work profile.
Tap on "Start" and "End" to set the beginning and end of the working hours.
Tap on the days of the week shown in between start and end to select the days from the week for your work profile.
Once you have set everything according to your liking, tap on the "Set" button in the top right corner of your screen.
Now under the work profile schedule, you will see the schedule that you have recently set up. If you wish to make any changes to this schedule, tap on the delete icon next to it. It will delete the current schedule and give you the option of setting a new one again.
Now all your work apps will not work once you are out of the work schedule. Similarly, distracting social media applications also won't show notifications when you are working. If you need to open a work app even when you are not in the work schedule, open up the App drawer and turn the toggle on for Work profile at the bottom. You can do the same if you need to open an app not related to work when you are in work schedule by turning off the work profile tab at the bottom of the App drawer.
This is all about this new feature from Google and how to set it up. This may come as a surprise to some, but this is a feature that we already have on OnePlus phones running on OxygenOS 11. Right now, only the OnePlus 8 series users have OxygenOS 11. When OxygenOS 11 is rolled out to other OnePlus phones, like the 7 and 6 series, they too will have this new feature included on their phones. These users can go to the "Utilities" section of the Settings app and find a new option, "Work-Life Balance." This is something exactly similar to what Google has included in this work profile feature.
If you have any questions or queries about this article, then comment down below, and we will get back to you. Also, be sure to check out our other articles on iPhone tips and tricks, Android tips and tricks, PC tips and tricks, and much more for more useful information.