The Screen Burn-in issue on your iPhone 11 series device can appear when you see a static image for a long time or even if you leave the home screen turned on for a while. As some of the iPhone XS users have already reported that issue and it's become quite annoying when you're watching any video or movie. However, the green lines or screen burn-in issues were first noticed on the iPhone X. Check out the guide on How to Fix Screen Burn-in and Green Line Problem on Apple iPhone 11.
Though this can be either the display fault or the physical damage of the display. While the display burn-in or green line issue can also occur due to the software bug as well. Make sure to check for the software update (iOS) at first and then check for whether any application update is pending or not. If all of these things seem good enough then follow the possible solutions below.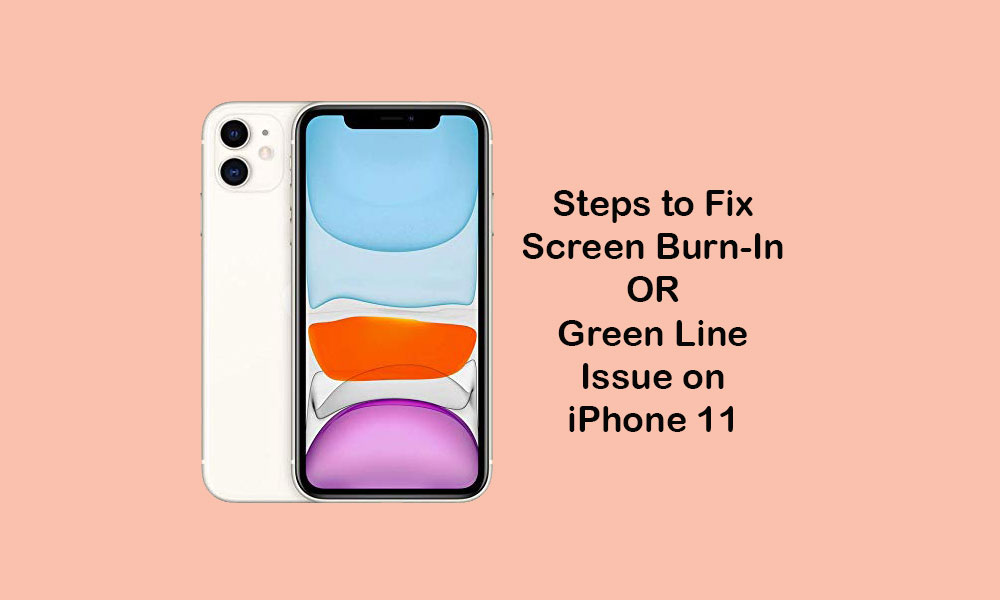 How to Fix Screen Burn-in and Green Line Problem on Apple iPhone 11
The screen burn-in is also known as a ghosting issue. In this case, some of the display areas get discolored due to the irregular pixel uses of the display. The idle screen activity or lower brightness level or having an always-on display mode can also cause this issue.
1. Adjust Screen Brightness
Head over to the iPhone Settings > tap on Display & Brightness.
Drag the Brightness slider left or right side to increase the screen brightness up or down.
Next, go back to the Settings menu again.
Select General > Select Accessibility.
Tap on Display Accommodations.
Turn on the Auto-Brightness toggle which will automatically adjust the brightness level according to the ambient light.
2. Use Screen Lock Feature
Go to Settings > Display & Brightness.
Tap on Auto-Lock and set it for 30 seconds.
Once done, the screen will dim automatically after around 10 seconds and will auto-lock the screen after 30 seconds.
So, if you're not using this device, make sure to enable this feature.
3. Reboot the iPhone 11
Press and hold the Volume Up + Side/Power button for a few seconds.
The Apple logo will appear and then release the buttons.
Your device will reboot.
4. Update iOS Version to fix Screen Burn-in and Green Line Problem on iPhone 11
Go to the device Settings > General > Software Update.
If available, download and install the latest version by following the on-screen instructions.
5. Perform Factory Reset on your iPhone
Open the iPhone Settings > select General > tap on Reset.
Select Erase All Content and Settings.
If prompted, enter the passcode and confirm it.
Next, restart your device.
Let's assume that you've found this guide useful. For any queries, let us know in the comments below.