At the WWDC, the executives spoke about Apple coming up with a new feature for iPad and iPad OS. This latest feature, which is called Scribble, is currently driving the Apple fans crazy. In this article, we will be looking at how to use Scribble in iPad using iPad OS 14. But before that, it is important to know what Scribble actually is and what is it capable of?
Well, Scribble is a feature that converts your handwritten words on your iPad into text. Now, this must be really interesting for those who love to use the Apple pencil to manually write on their device instead of typing. In fact, with Scribble, writing is made more fun, easy, and effortless. Now that we have a quick overview of what Scribble is, let us see how to make use of this feature in the proper way.
How to Use Scribble in iPad using iPadOS 14?
Scribble offers some of the most essential features that will definitely change your writing experience for good. You can now write, delete, draw, and do much more with your iPad in a more efficient way. Here's how you can use Scribble on your device to get the best experience:
1. Writing with Scribble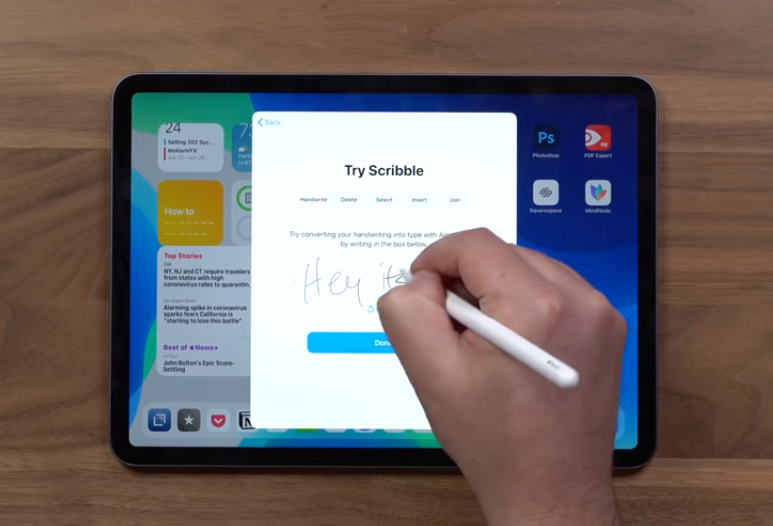 With Scribble, you can directly write on your iPad with your Apple Pen. The company ensures a promising experience, which is similar to writing with pen and paper. Everything you write on your iPad is automatically transcribed into typed text. Looking at this in-built feature on the iPad, all other third-party apps must be disappointed. However, on certain occasions, you might experience faulty gestures, like you write something, and after the text conversion, you may see a different word.
This might happen under two circumstances, either there is a failure in Siri recognizing the text, which is more unlikely to happen. And the second possible reason may be your terrible handwriting. So, make sure you write well enough, at least it should be understandable.
2. Deleting Text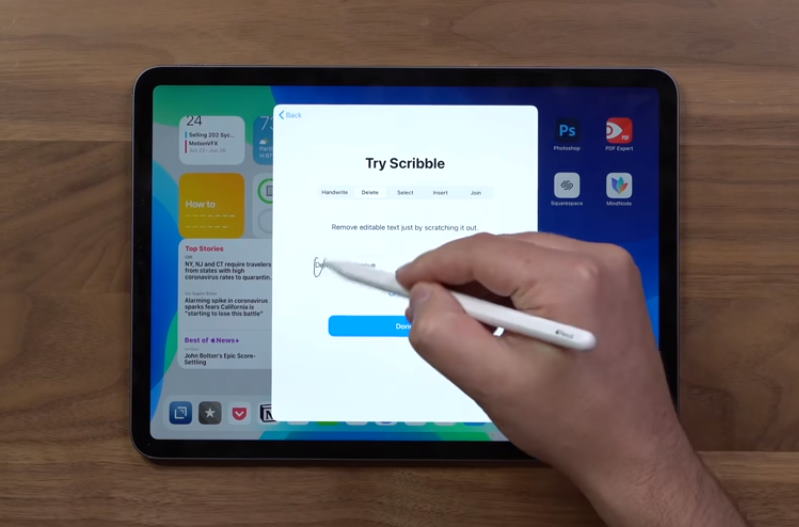 To remove any editable text on your screen, you just need to scratch it. This will automatically delete that particular word or sentence.
3. Selecting your text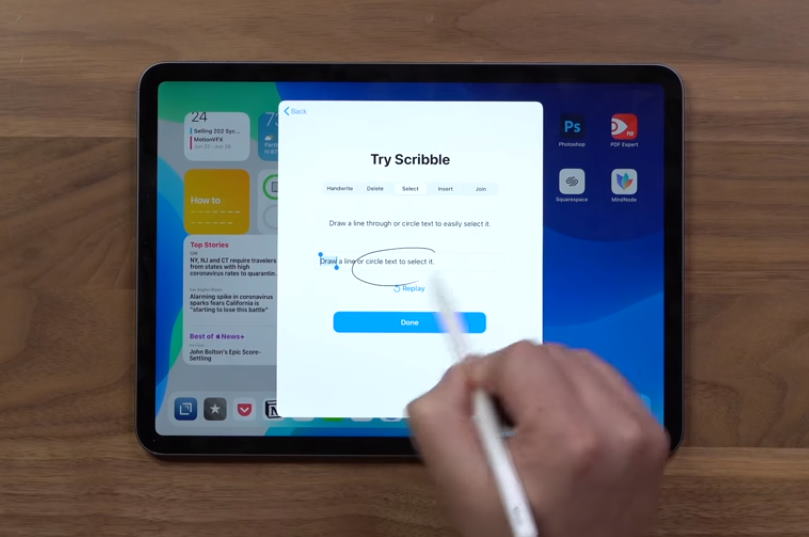 Since your handwriting experience is extremely fluid-like with this amazing feature from Apple, it also allows you to select your texts. All you need to do is either draw a line under the text you want to select or just circle around the entire part of the text. You can select a single word, a sentence, or a complete paragraph. Isn't that amazing?
4. Inserting a text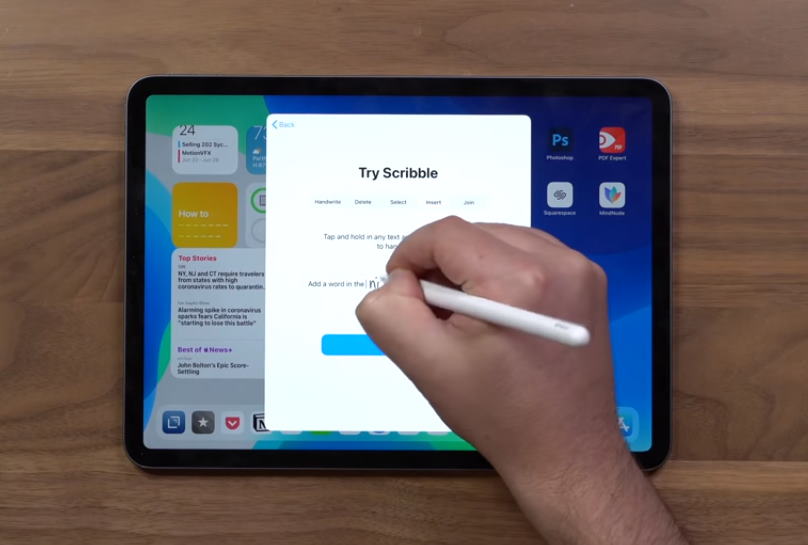 Just like all the other options, inserting a text is also very simple. In order to insert text, just press and hold on the particular text area. This will create a new space so that you could handwrite new text and place them there. Now, you can either add text in the beginning, middle, end or wherever you want to.
5. Drawing with Scribble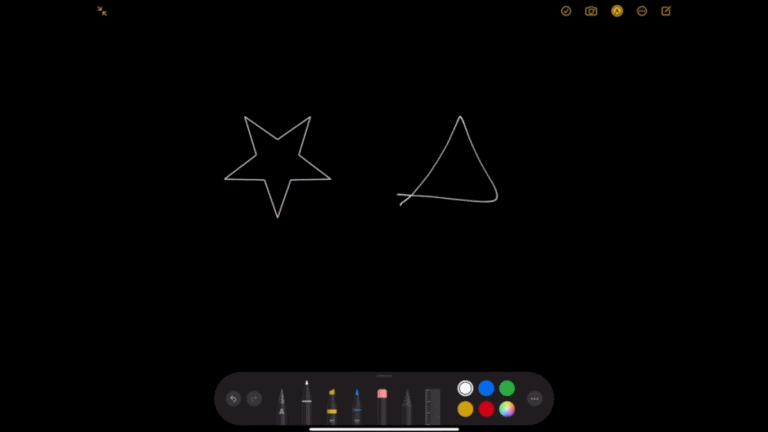 Another important function is drawing. And in this case, too Scribble does a mindblowing job as holding on for a second will turn your rough arts into polished ones. You can simply draw any shape you like and hold your pen on the screen. This will convert the rough diagram into a proper structure by transforming the inconsistent shapes with straight lines and circles.
Other than these, it offers several functions for better user experience, such as drawing a small vertical line between two words, adds space in the middle, and more. To use Scribble efficiently like a pro, it will take some practice, though. But you will definitely enjoy this writing feature on your iPad with this new amazing feature.
Conclusion
In the end, these were some of the basic things you could perform with Scribble on your iPad using iPad OS 14. Surely, there are a lot of other functions too which you will develop while using the feature. Let us know what you think about Scribble, and if there are any improvements all around.