The battery of your device is its powerhouse. But few Mac users are reportedly complained about an error-'Service Battery Warning'. The MacBook might show this warning at any time on your device making you petrified about your device's health.
A plethora of tech forums are flooded with complaints related to this issue. It is assumed that this problem might be present on your device for several different issues including potential bugs, updates of software, or poor battery maintenance. You may like to visit Apple's authorized store or even try some DIY solutions to help yourself. Through this article, we are going to enlighten you with the solutions with which you can correct the Service Battery Warning on your Mac.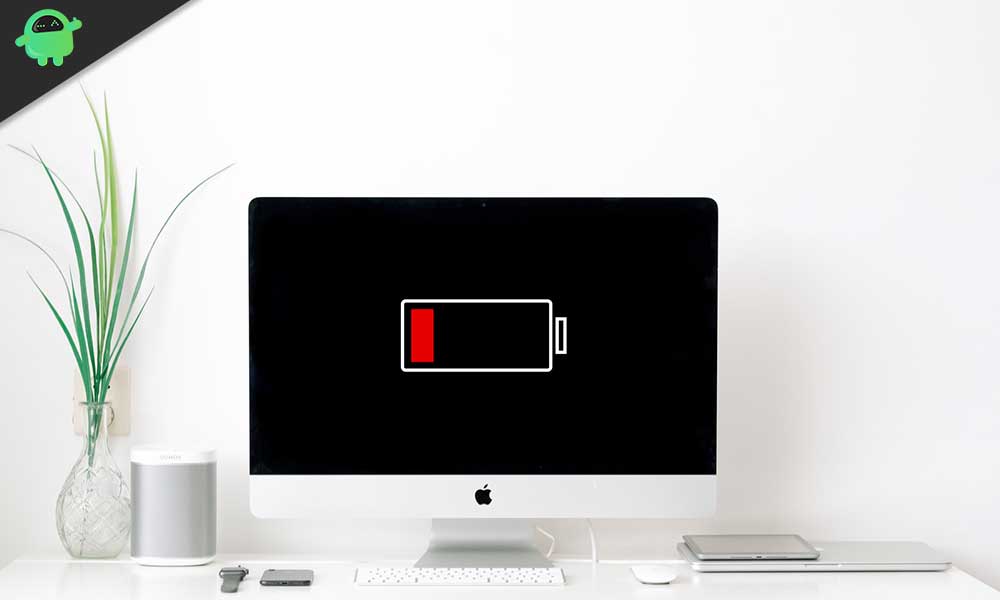 Battery Conditions of Your Device
The Mac shows its users with three conditions in which your battery is in, check the battery status menu to have a look at the battery condition. The menu would show you three statuses, which are,
Normal: This status tells you that the health of your battery is good and you need not worry about it.
Replace soon: This status warns you about the deteriorating health of your battery. It tells you that your battery is losing its charging capability.
Replace now: This is the final warning which is shown by Mac. This means that you need to change your battery or get it serviced.
The normal way would be getting your battery serviced at Apple's authorized service store but there are some "do it yourself" solutions you would like to try out. But before that you need to check something with your Mac first, it is the Cycle count.
The cycle count of your device
Every MacBook which is present on the planet comes with a standard cycle count with it. The number of times you use your battery from 100 percent to 0 percent is known as the cycle count for your battery. It means that the number of times you would empty your fully charged battery is its cycle count. If your Mac has a cycle count that is more than recommended by Apple, then its battery needs to be serviced. If you need to check the cycle count of your battery, follow the steps which are given below.
Hold "Option" key
Click on the logo of Apple menu
Click on the "System Information"
On the left find the tab with "Hardware"
Click on the "Power" tab
Following these steps would give you the details related to your battery, which will include the statistics for your cycle count. If you find your battery's cycle count exceeding the official number stated by Apple, the service battery prompt is explainable. However, if you feel that the numbers are somehow incorrect, follow the DIY steps given below.
Resetting the SMC or System Management Controller
Resetting your System Management Controller is one of the ways with which you could get a solution to your problem. However, this is only applicable to the MacBook which is furnished with a non-removable battery. The steps which you should follow to reset your SMC are given below,
Shut down your MacBook
Plugin the power to your MacBook
After that click on the keys "Option", "Shift" and "Ctrl"
Release the above-mentioned three keys and power button at the same moment.
Switch on your MacBook and see the battery status menu to check for the service warning
In many cases, this helps to solve the issue, but if the problem still persists, go to the next solution.
Recalibrating your battery
This is a time-consuming method and would require some effort. However, the efforts put in are too less than that "Battery Service" warning message displaying on your screen. Moreover, the manufacture itself suggests this method for taking care of your battery. You could do this every few months depending upon your usage. The steps to do this are,
Fully charge your battery until the charging jack of your device is showing a green color which tells that your battery is 100 percent charged.
Do not remove your charging jack and let it be connected to the power supply. Use your computer for around 1.5 to 2 hours. Then remove the charging jack and continue using the device till its battery reaches zero percent. Your Mac will go in sleep mode before the zero percent mark is reached.
After the device is in sleep mode switch it off.
Wait for approximately five hours before you connect it to the charger to charge it.
Your battery is calibrated.
This might remove the Service Battery warning from your device. If it doesn't there is a last resort.
This is the last resort for you if the problem persists. Your battery might be actually run out of its life and needs to be replaced by the professionals. Getting to an authorized center is always recommended over any local store service provider. Moreover, if there is some software issue you won't be needing to change your battery and your device would be fixed by the experts.
A plethora of cases is there on the internet which complaints about the same issue. This issue might be really scary for the users of the device, as it is sometime visible on out of the box devices also. With the above-mentioned steps, you could get rid of the warning message which is displayed on your Mac. However, no matter what type of issue you are facing, one of the three methods mentioned-above is going to solve your problem.
All the mentioned steps are tested and reliable. Try each of them if you face the problem. We wish that the mentioned methods might come to your use and are easy to follow. If you have any queries or feedback, please write down the comment in the below comment box.