Samsung always tries to leave no stone unturned when it comes to launching a new crown jewel device and when we talk about the cream of the crop, Samsung Galaxy Note 8, app pairing is that knocking new feature.  This smartphone upholds the features of 6 GB Ram, 3300 mAh battery, Octa-core, having 6.3 inches display, and dual 12 MP primary camera with 8 MP secondary camera which altogether made this incredible phone. Samsung is one of the most trending and leading companies which keeps on adding new features and fixes bugs time to time. In this guide, I will help you to setup dual apps on Galaxy Note 8
Did you hear about the dual apps feature of Galaxy Note 8? If not, you should definitely burn your news apps and get a new one!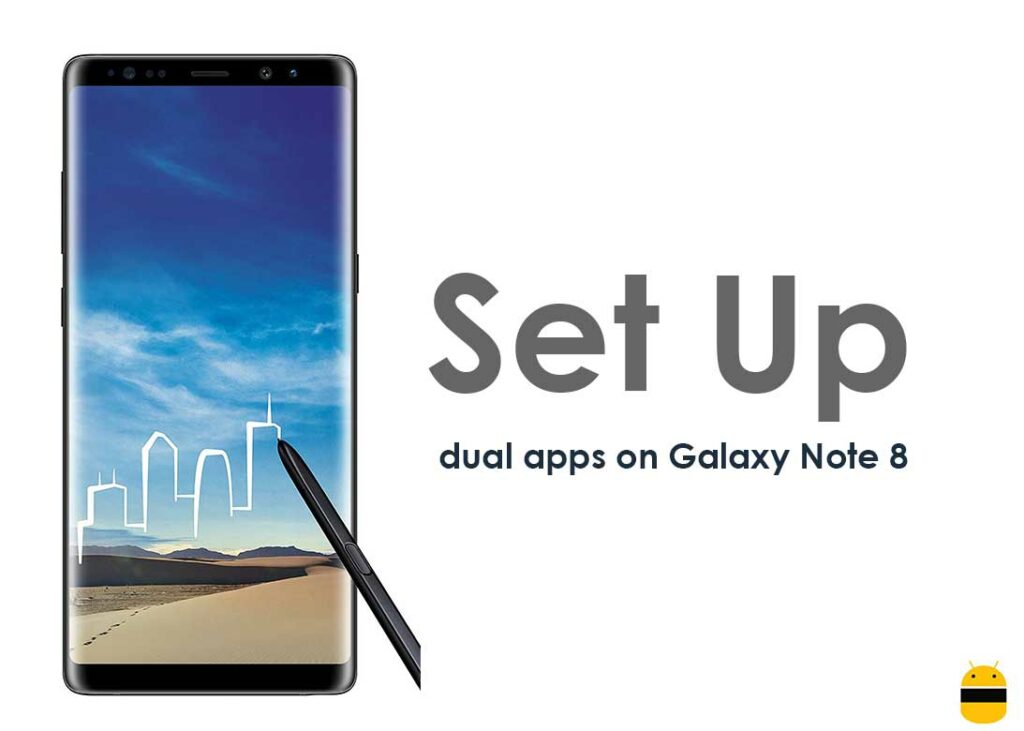 Because when we talk about Samsung Galaxy Note 8, app-pairing is the striking new feature.
An App-pair or the dual apps feature is a very useful plus helping feature in the Galaxy Note 8. It is an innovative feature that provides the user a feature to handle two things at one time. It's like using two apps at the same time. App pair or the dual apps is a convenient feature in the Galaxy Note 8 which allow users administrating two apps at the same time. For example- the new fascinating feature of playing a game while looking through the headlines at Google makes you dig into depths of exploring this feature. Amazing, isn't it?
Though, it's pretty easy to configure this dual app. However, if you are a newcomer and looking for directions, read this article minutely as it provides you with the guidelines to set up dual apps on Galaxy Note 8.
The process to set up dual apps is very easy. However, If you are facing difficulties and looking for a guide regarding it, then here's what we are matey!!!!
Steps to setup dual apps on Galaxy Note 8:
In order to new to dual apps on Galaxy Note 8, you need to first enable the edge screen while both apps in the app pair should be spilled – screen compatible also.
Follow the step by step process here to set up the app – pair.
Firstly, instigate the apps edge by swiping from the edge of your phone's screen.
Secondly, touch on the '+' sign to add a shortcut.
Thirdly, create app pair that can be done by thumping on 'create – app pair' button at the top right corner.
Lastly, select the two apps that you desire to run together in the split screen window. Tap did. A switch button is also available there through which you can opt which app to keep at the top and which one will go at the bottom part.
Even though app pair is set forever you can always readjust, keep or dismiss the apps in app pair easily.
See, it was that simple! The process of dual apps on Samsung Galaxy Note 8 is pretty simple and mesmerizing which takes a minute only. This app-pair feature is really helpful and enjoyable plus exploring this amazing feature on the big 6.3-inch screen of Galaxy Note 8 is pretty cool. Don't waste time, hurry up! Start using the innovative features of your brand new phone, don't just sit, make a move, bring joy in your life with these little features in your phone you can easily access two apps at one time. Like dude, Isn't it amazing? Amazing! Naaaaah!!!! Its super duper ultra amazing! So, just set the dual apps on your brand new Galaxy Note 8 and enjoy the fantabulous feature of your all new Samsung Galaxy Note 8.