Using or sharing a screen content from one display or another is known as screencasting. Miracast is a technology or you can say a system that allows users to wirelessly share screen content to other screens or a projector which includes videos, apps, photos, etc. However, you'll need a Wi-Fi connection to share screen wirelessly, you should also know how to set up and use Miracast on Windows 10. If you're also interested in it, check out this easy guide.
Depending on the Wi-Fi network, Miracast set up a direct connection between a device and the display which works like peer-to-peer, eventually creates its own Wi-Fi network. So, if you've Windows 10 system, the setup process and using the screencast is very easy. To recall, Miracast was previously integrated into Windows 8.1 version. Now, Windows 10 features a Project screen option to wireless connect multiple screens.
How to Set up and Use Miracast on Windows 10?
Before settings up the Miracast on your Windows 10, you should check the Miracast support page online and get the latest Miracast drivers for your PC. It'll gonna improve the wireless screencasting and connectivity as well. Another thing that needs to mention that you'll have to check whether your PC/Laptop supports Miracast or not.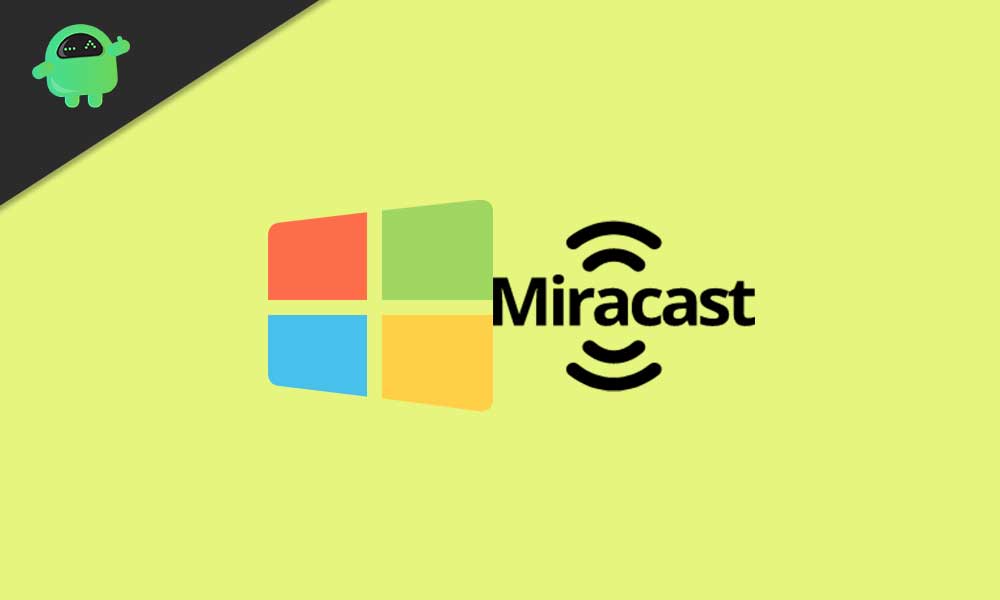 Check Miracast Support on Your PC
Press Windows + R keys to open up the Run dialog box.
Now, type dxdiag and hit Enter to open up the DirectX Diagnostic Tool.
Once the window will open, simply click on the Save All Information option.
Next, select or choose a location where do you want to save the dxdiag.txt file. Select the Desktop location for your ease.
Once saved, open the dxdiag.txt file using the Notepad app.
Scroll down to the bottom of the text file and you'll see Miracast status whether it's supported or not.
If not supported then do the following methods.
Read Also: How To Connect Laptop To Smart TV Without Any Cable
Install the Latest Miracast Drivers
Needless to say that you'll require the latest Miracast driver on your PC to run the wireless Miracast screen projection smoothly. If your PC doesn't support Miracast then you can use the Actiontec ScreenBeam USB Transmitter. This kind of USB dongle can easily enable the wireless display mode on your unsupported Windows 8.1/10 devices.
Now, even if your computer supports Miracast, you'll require the latest Miracast driver to be installed on your PC/Laptop. Meanwhile, if you want to update your Intel wireless driver then just install the Intel Driver Update Utility Tool.
Download the Intel Driver Update Utility Tool on your PC.
Run the .exe file and install the tool.
Once installed, launch the tool > Click on the Start scan button to scan for available drivers.
It'll automatically update the Intel wireless driver.
It's also worth mentioning that if the secondary display where you want to share the screen doesn't even support Miracast then you'll have to buy a Miracast adapter for the TV. It'll be connected to one of the HDMI ports of your TV and you'll be able to cast the screen wirelessly.
Also Read: Fix: Microsoft Wireless Display Adapter Won't Connect on Windows 10
Steps to Wirelessly Project Windows 10 Screen to a TV
First of all, plug in the Miracast adapter to your TV's HDMI port.
Now, select the right HDMI channel from your TV remote.
Then click on the Windows 10 Start menu on your PC.
Click on Settings > Go to Devices.
From the Bluetooth & other devices page, click on the Add Bluetooth or other device.
Your PC will start searching for available Bluetooth devices.
Then a list of device options will appear. Just select Wireless display or dock.
If you're already connected to a Miracast adapter, the computer will start projecting the display to your TV after selecting Wireless display or dock.
Enjoy!
That's it, guys. We hope this guide was helpful to you. For additional queries, feel free to ask in the comment below.