There is an increasing need of connecting the laptop to a smart TV but without using any cable. While the wired connection via an HDMI cable is the easiest way of connecting your laptop's screen to TV, yet it comes with a fair share of downsides as well. To begin with, both your laptop and smart TV should have an HDMI port. While it has become a norm in newer devices, some older devices have yet to support HDMI or only support VGA cables. Along the same lines, the wired connection always leads to a restriction in the connection length.
You could only create a connection up to the length of the HDMI cable. Furthermore, these wired connections lead to a cluttered environment and this itself is non preferred by many. Keeping all these in mind, many users opt for wireless methods. Fortunately, there exist quite a few handy methods to connect your laptop to smart TV without any cable aka wirelessly. This guide will outline two of the most common methods of doing so. Without further ado, let's begin with the instructions set.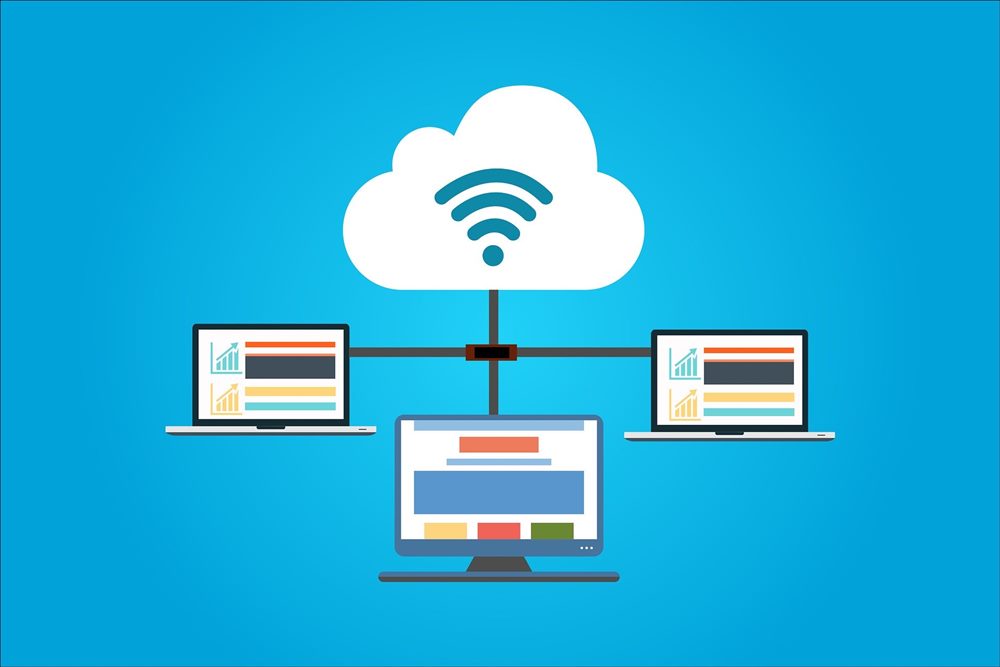 How To Connect Laptop To Smart TV Without Any Cable
In this tutorial, we will show you how to connect your laptop screen to your smart TV via the inbuilt Miracast technology or Chromecast. The first one is a standard protocol for wireless connection and is popularly known as wireless HDMI. Its support across all the platforms is a big plus point but it has a few downsides as well.
The Miracast technology is just a mirroring functionality- it will only mirror your laptop screen to the TV without the presence of advanced features. There aren't any smart features that you could make use of. Just the fact that it is supported by default across various platforms is the reason why many users opt for this method.
The next method involves the use of Google's Chromecast or Apple's Airplay. Both of them are a much smarter tool for this purpose and the only downside (if you would like to call one) is the fact that you have to make an additional purchase. If you are ready to do so, then you will be welcoming quite a lot of smart and advanced features, something that Miracast is bereft of. In this tutorial, we will share both these wireless methods to connect your laptop screen to the TV without any cable. Follow the one that suits your need.
Connect your Laptop to PC via Miracast
First of all, you will have to make sure that your laptop supports Wireless Display. For that, head over to the start menu and launch Command Prompt as an admin. Then type in the below command and hit Enter:

netsh wlan show drivers

Now scroll to the bottom and look for the Wireless Display Supported section. If it spells out Yes then your laptop supports Miracast. Now follow the below steps to connect your laptop to your smart Tv without any cable, using the Miracast technology:
Head over to the Start menu and search for Settings.
Now go to the Display section and click on Connect to a Wireless Display.

Then click on your TV name from the right-hand side menu that appears.

Furthermore, also make sure that the Multiple Display setting is set to Duplicate these Displays.
That's it. Your laptop screen will now be mirrored to your TV. However, as mentioned before, it is just a copy-paste of your laptop screen to your tv without the presence of advanced features. Furthermore, you might not perform any other functionality on your laptop till the time it is being mirrored to your TV. Owing to these limitations, people usually prefer to go for other casting methods like Google's Chromecast or Apple's Airplay. Instructions for their usage are given in the next section.
Connect your Laptop to PC via Chromecast or AirPlay
If you are ready to shell in a few bucks then we would recommend you go for Google Chromecast or Apple's Airplay. Talking about the Chromecast, you could either cast a single Chrome window or the entire desktop. Here is how to make full use of the same.
Setting up Chromecast
Download and install the Google Home app on your Android device.
[googleplay url="https://play.google.com/store/apps/details?id=com.google.android.apps.chromecast.app&hl=en_IN"]
Now plug in the Chromecast on your smart TV and use our detailed guide to set it up.
Launch the Chrome browser on your PC, click on the overflow icon, and then select the Cast option.
Now click on the Select Source option and you will be presented with two options: Cast tab and Cast Desktop. Select the one as per your need and that is it.

Furthermore, you could also cast a supported website directly to the TV. The option to do so should be presented right within the Cast drop-down menu itself. Below is an example if you wish to screen the Netflix content.

Via Airplay
If you prefer to live in Apple's ecosystem, you could also use Airplay. For that, you will need an Apple TV box and a Mac, iPhone, or iPad's display that could be mirrored to your smart TV.
So with this, we conclude the guide on how to connect your laptop to smart TV without any cable. We have shared two different methods for the same: via the inbuilt Miracast technology or using the Chromecast or Airplay technology. You could make use of any of them, based on the one that meets your preferences. Do let us know your views in the comment section as well which one you ultimately settled for. Rounding off, here are some other iPhone Tips and Tricks, PC tips and tricks, and Android Tips and Trick that you should check out as well.