Discovery Plus is a popular streaming service that offers a variety of shows, documentaries, and movies. However, there are times when Discovery Plus may not work on your Firestick, Roku, Xfinity, or Chromecast devices, preventing you from accessing your content. In this guide, we will explore various solutions to help you troubleshoot and fix the issue of Discovery Plus not working on your streaming devices.
Discovery Plus not working on your Firestick, Roku, Xfinity, or Chromecast devices can be caused by various factors, such as connectivity issues, outdated app version, or issues with the device's software. Identifying the root cause of the issue is crucial to apply the most effective solution and restore your device's functionality. By following the troubleshooting steps outlined in this guide, you will be able to address and fix the issue of Discovery Plus not working on your streaming devices, ensuring seamless streaming capabilities.
It is important to recognize that resolving the issue of Discovery Plus not working on your Firestick, Roku, Xfinity, or Chromecast devices may require a combination of solutions, as the underlying cause may not always be immediately apparent. By systematically addressing potential issues related to hardware, software, and connectivity, you can effectively eliminate the problem and restore your device's optimal streaming capabilities. In this guide, we will outline various solutions to help you overcome the issue of Discovery Plus not working on your Firestick, Roku, Xfinity, or Chromecast devices.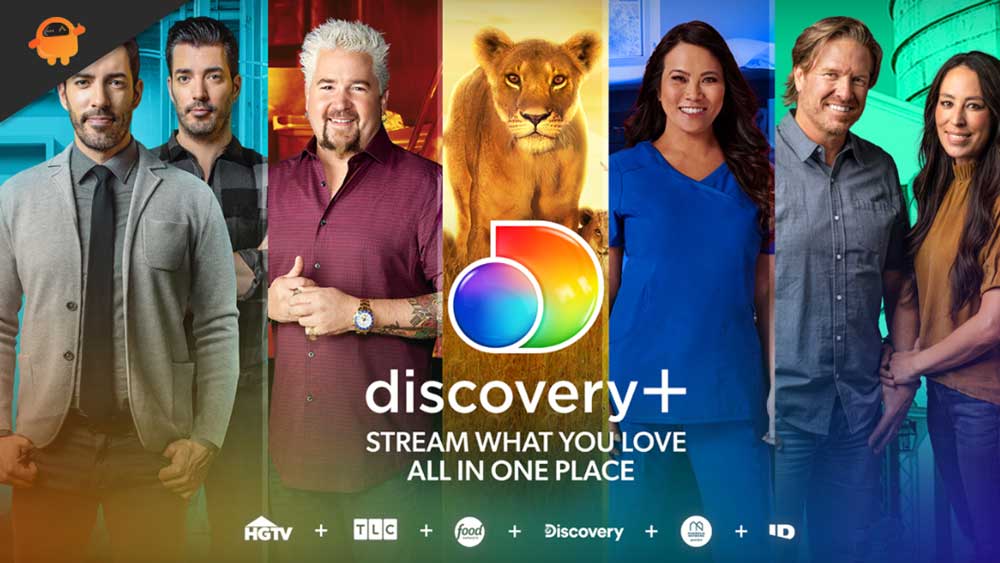 How To Fix Discovery Plus Not Working on Firestick, Roku, Xfinity, or Chromecast
So, if your eyes are searching for some easy tricks that have the potential to resolve the Discovery Plus not working issue, then make sure to perform the tricks we have mentioned further in this article. So, let's get started with them:
Fix 1: Restart The Discovery Plus
If you haven't tried this before, then you must try restarting your app. However, many users are there reported that they have found this fix really helpful because it will break the working state of your app and give it a fresh new start to function properly. Therefore, make sure to restart your Discovery Plus app and check if it helps or not.
Fix 2: Power Cycle Your Device
When a device like Firestick, Roku, Xfinity, Chromecast, etc., is power cycled, its configuration parameters may be reinitialized or fix the critical functionality issue such as in a crash or hang situation by restoring its previous working state. Therefore, it is a better option to power cycle your device if it won't get resolved by restarting your device.
So, to do this, you must have to turn off the power button and remove all the cables attached to it. After that, wait for 1-2 minutes and re-plug all the cables. Then, turn on the power button and run the Discovery Plus app to check if the not working issue gets resolved or not.
Fix 3: Check The Servers
You may be experiencing problems with Discovery Plus because its servers are down or under maintenance by the developers. So, if the service is down, you can easily check that, so initially, the DownDetector is where you have to start.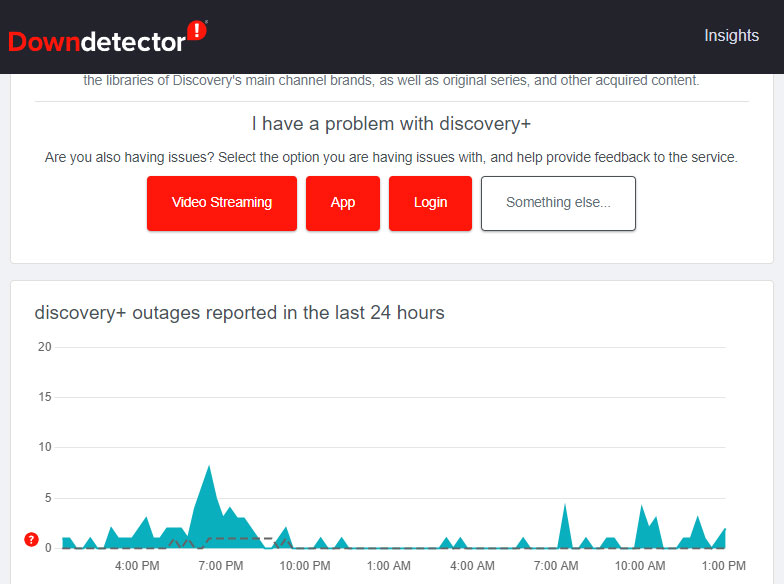 Also, if you check social media just to shout out this annoying issue by tagging the officials, you may find that others have already submitted their complaints. Moreover, you can follow the Discovery Plus officials on Twitter because they always notify their users about upcoming events, shows, including the issues with their services.
Fix 4: Check The HDMI Cable
Have you checked whether your HDMI cable is working? Ideally, we suggest that you check your HDMI cable comprehensively as there is a possibility that it has come loose on your TV or that it is damaged or has some cuts that prevent it from functioning properly. Also, make sure the cable isn't damaged, and if it is, you should replace it as it may also be the reason for serious issues.
Fix 5: Check Connectivity
Communication is vital, and the world has seen just how crucial a part the internet plays in this is. A good internet connection helps us stay connected to the Discovery Plus server. In addition, good internet connectivity is essential for productivity. Well, streaming videos on Discovery Plus becomes more accessible when the download and upload speeds are faster.
Therefore, you have to make sure that your internet connection is working properly, and to do so; you can simply hover over to the Ookla Speed Test website. Then, if you find that your internet is not working, make sure to power cycle your router. Once the network issue is resolved, the Discovery Plus app starts working again.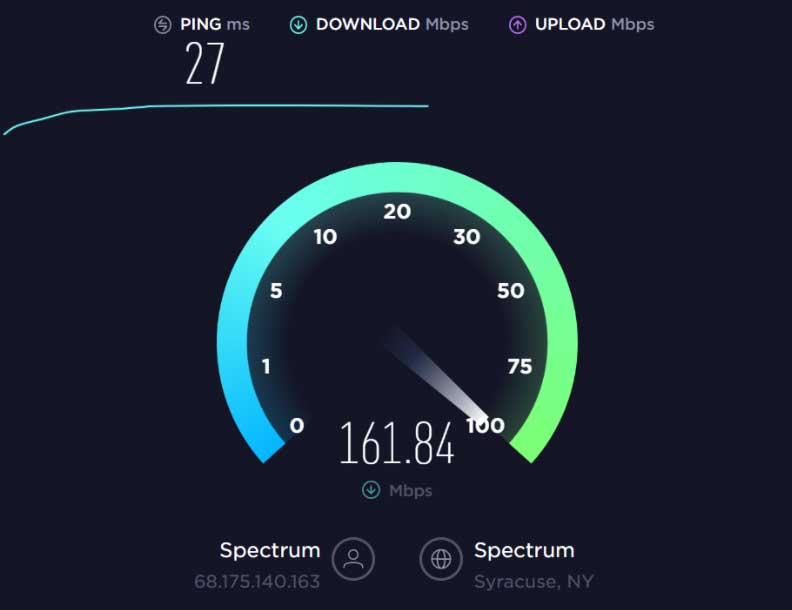 Fix 6: Update The System OS
If your Roku, FireStick, Xfinity, or Chromecast OS is not updated, then there is a strong possibility that you are getting this issue just because of this. The app has a compatibility problem with Discovery Plus, which causes it to crash or not work correctly. Therefore, it is imperative to check if any pending OS updates are waiting for your Roku, FireStick, Xfinity, or Chromecast. Here are the steps to do so:
For Roku:
Firstly, press the Home button using your Roku remote.

After that, select

Settings

from the menu

> System > System update

.

Then,

Check Now

to manually check for updates.
For Chromecast:
On an iOS or Android device, install the

Google Home

app. Chromecast needs to be connected to the same

WiFi network

as the TV.

Launch the app. Place

Chromecast

close to the TV. Tap the icon to see the device details.

Click the

three horizontal

dots. Press the Reboot button.
For FireStick:
On your Fire TV, go to

Settings

.

Choose

My Fire TV

.

Find out more.

Click on

Check for System Updates

.
Fix 7: Check For Discovery Plus App Update
It is possible that your Discovery Plus app maybe not be working just because your app is not updated. So, make sure to check if your app has any pending updates.
Therefore, you can check out the official website of your respective device in order to get the required steps to update the Discovery Plus app update. Many users have reported that they have fixed this issue just by updating the app.
Fix 8: Contact to Support Team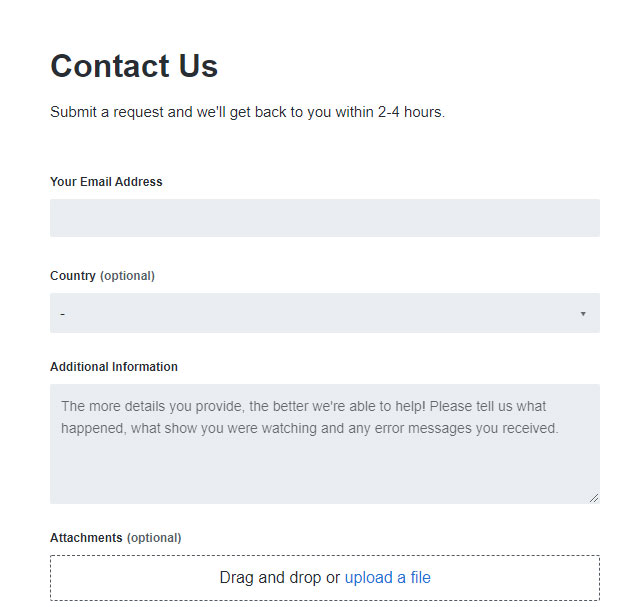 You may not be able to resolve this issue from your end if you have tried all the solutions we listed in this guide. Hence, it would be advisable to contact Discovery Plus and let them know about this error to begin a thorough investigation.
So, that's it from our side on how to fix the Discovery Plus not working issue on Firestick, Roku, Xfinity, or Chromecast. We hope that this troubleshooting article has helped you. But, in case you want more info regarding this, then comment below and let us know.