Google Chromecast is one of the most affordable solutions that brings high-quality online content to your living room non-smart TV. Several iterations and years of improvisations later, it has never been easier to stream 4K HDR content on your TV without spending a fortune on a media player. Google Chromecast plugs into your TV's or monitor's HDMI port, connects to your WiFi, and brings the sweetness of Android TV to your non-smart device.
The recent iterations of Chromecast also support content in HDR10, HDR10+, and Dolby Vision HDR formats that takes your movie-watching experience to the next level. Easily the biggest reason behind the success of the Google Chromecast has definitely got to do with its size and portability. Add features like a fluid UI, access to thousands of Android apps, and seamless navigation through Google Assistant, and you just can't go wrong with Google Chromecast.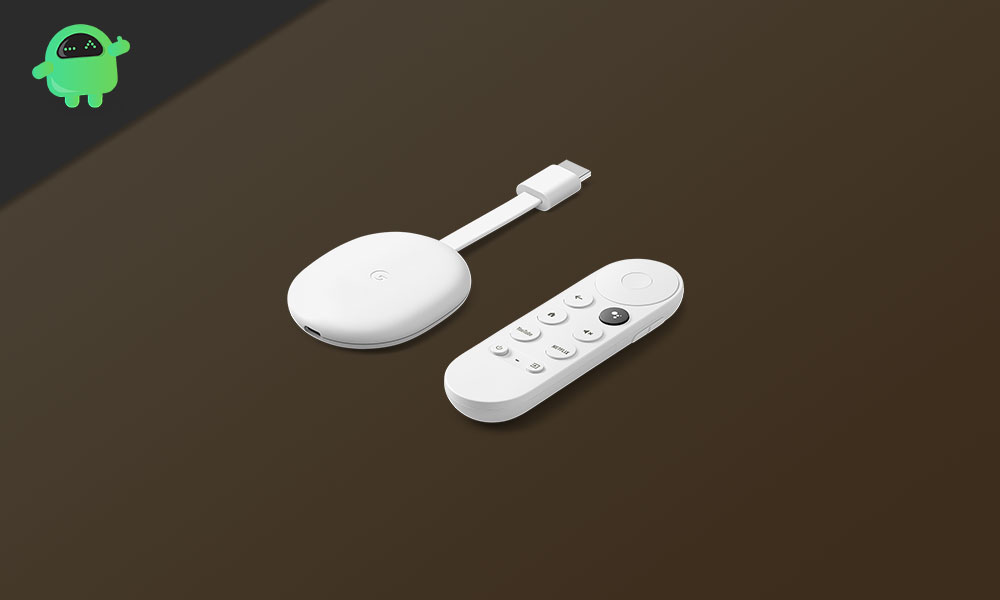 What is a 5GHz WiFi Network?
Google Chromecast supports both 2.4GHz and 5GHz 802.11 b/g/n WiFi networks. For the layman, these terms may seem like Greek and Latin, but for those who truly care about connection speed and strength while streaming 4K HDR content over the air, the difference between these two networks is night and day. Simply put, one is way faster than the other and that's the 5GHz network that most modern-day routers provide alongside a traditional 2.4GHz signal.
Being connected to a 5GHz network improves network speed dramatically, which is something you'd need while streaming high-quality content to your Chromecast device on your TV. Google itself recommends that you connect your Chromecast to a reliable 5GHz network if possible. However, the fact that you're reading this means you've been unable to get your Google Chromecast to work with a 5GHz WiFi network. This is quite a peculiar problem and one that can only be caused by a few issues.
Why is my Google Chromecast not working on 5GHz WiFi?
While first setting up your Google Chromecast, you will be prompted to select a WiFi network from a list of available connections. Ideally, here is where you select your 5GHz network and connect to it. Even if you accidentally connected to the slower 2.4GHz network, you can shift your connection to the 5GHz network under WiFi Settings and this takes less than a minute (provided you can type incredibly fast using the tiny remote).
Scenario #1: No 5GHz WiFi network shows up
In the event that your Google Chromecast is completely unable to detect a 5GHz network for your WiFi router, there are two possible reasons, with subsequently simple fixes.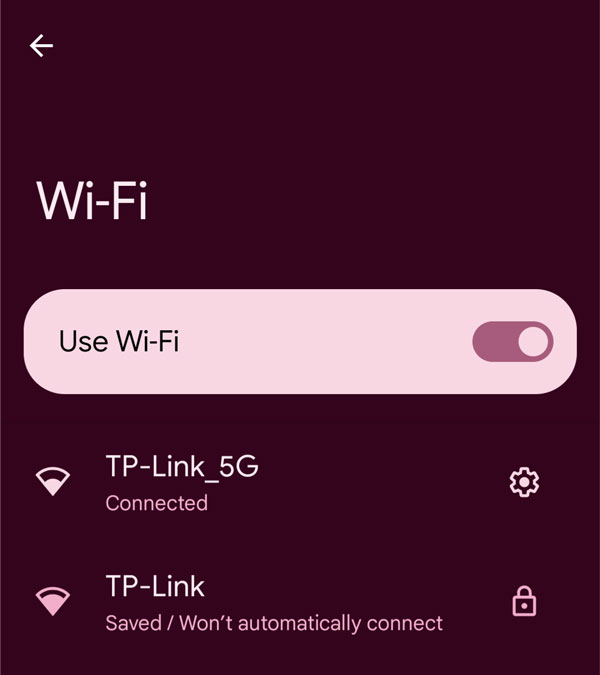 Fix 1: Relocate your WiFi Router
Speed isn't the only big difference between a 2.4 GHz and a 5GHz WiFi network. The network strength drops significantly as you increase the frequency, and thus in the case of a 5GHz network, your signal strength is far worse when compared to the 2.4GHz network. If your WiFi router is a bit too far from your Google Chromecast, the only thing you can really do is either bring it physically closer or grab a WiFi extender that supports 5GHz networks.
Fix 2: Check your Chromecast Specifications
If your Google Chromecast is sitting right beside your WiFi router and is still not displaying a 5GHz signal, it is most likely that you own the first generation of the product which only has support for 2.4GHz 802.11 b/g/n WiFi networks. Sadly, there's not much you can do in this scenario apart from buying a newer version of the Chromecast.
Scenario #2: Chromecast fails to connect to 5GHz network
If the 5GHz WiFi network does indeed show up in your Chromecast's WiFi Settings but consistently fails when you try to connect, there could be a couple of things you may need to troubleshoot.
Fix 3: Reauthenticate WiFi password
Like most other operating systems, Android doesn't directly tell you if the password you've entered for a WiFi connection is wrong. Most of the time it simply fails to connect, or if you're lucky, it gives you an "Authentication Required" warning. Open WiFi settings, select the 5GHz network and click on the Forget Network button. Try connecting to the network again with the right password.
Fix 4: Disable AP Isolation
AP Isolation, also commonly documented as Guest or Client Isolation prevents new devices from being connected to your WiFi network. If you have this turned on, you will need to manually turn this feature back off under your router's settings. You can access your router configuration using a phone, laptop, or computer by following the instructions in the router manual. If you are unsure about how to access your router's settings, you can simply Google your router's model name, followed by instructions on how to disable AP isolation.
Conclusion
We hope our guide on how to fix the Google Chromecast not working on 5GHz WiFi issue was helpful to you. If you have any tips other than what we've mentioned, do let the other readers know in the comments below! If you have any queries regarding the guide, feel free to contact us, we'd be happy to help!