In this guide, we will tell you how to Setup Notifications for iPhones that are connected to a Fitbit device. That will help you to get various notifications on the smartwatch. These notifications will be from the various apps from your phone that are in sync with your smart wearable.
We have explained how to set the notification settings from the phone. Also, we have put up how you can set up notifications on the Fitbit app as well. The apps like Phone, Calendar, Messages that you wish to access on your Fitbit wearable, you must first allow all notifications for these apps. So, let's say if a phone call is incoming from someone, if the notifications are on, you will see the incoming call notification on your watch itself.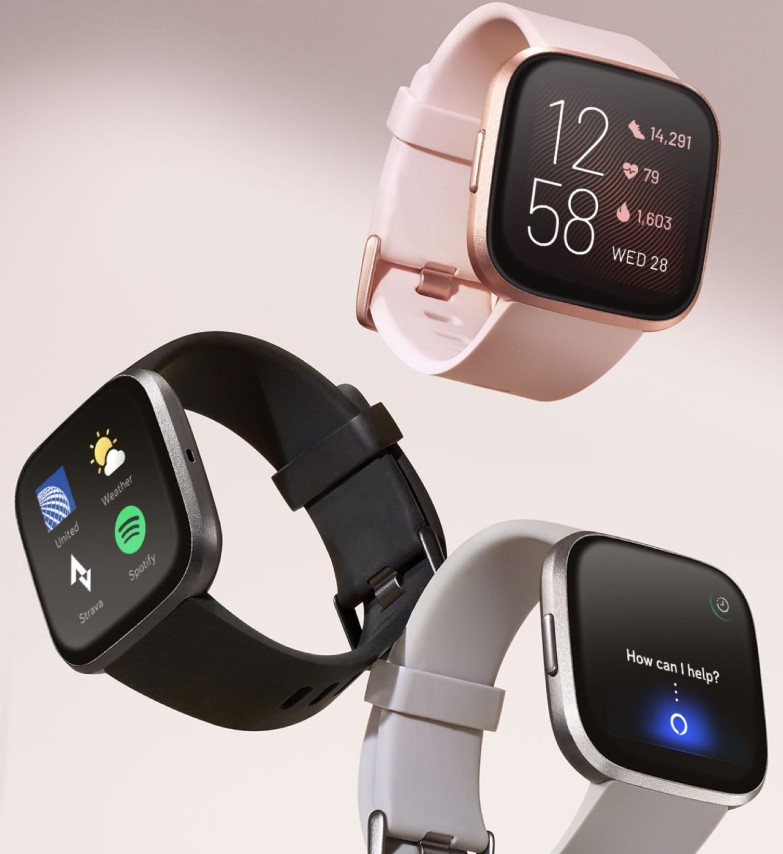 Related | How to Use Fitbit Smartwatch Device Lock Feature
All Fitness Tracker:
| | |
| --- | --- |
| Fitbit Ace range | Fitbit Inspire 2 |
| Fitbit Inspire | Fitbit Charge 5 |
| Fitbit Luxe | |
Smartwatches
Fitbit Versa 2
Fitbit Versa 3
Fitbit Sense
How to Setup Notifications for iPhones connected to A Fitbit Device
First, we have to see that here two things are involved. The Fitbit device and the smartphone, which in this case is an iPhone. Just to clear the air, the steps we are doing for an Apple iPhone is also applicable to an iPad. So, if you have an iPad, then easily you can follow the same steps for that as well.
So, the first thing is to check whether you are running the latest firmware on your Fitbit device. To know more about that check out our guide on How to Manually Update A Fitbit Wearable.
Similarly, you also have to check that your iPhone is running on the latest build of iOS. To check that, go to Settings > General > under that tap on the Software Update to see if a new update is available. If available, then install it there itself.
Check it Out | How to Connect Bluetooth Headphones to A Fitbit Smartwatch
Enabling Notification Preview
To get the notifications of the phone on your Fitbit, you must allow the notification preview on your device. This is how you can do it.
Go to Settings > Notifications
Under that set Show Previews to Always or When Unlocked

Individually Setup Notification for the Apps in Sync
Phone App
Go to the in-App settings,
Set Allow Notifications to On
Go to Alerts > Notification Center—On
Set the Show Previews to Always or When Unlocked
This you can also follow for the Message App and various other apps on the iPhone.
Read Now | How to Listen to Music and Podcasts on Fitbit Smartwatches
Disable DND
DND or Do Not Disturb must be disabled in order to enable the notifications to appear up.
go to Settings > Do Not Disturb > Check if its disabled or not. If not then disable it.
Set up Notifications for the Fitbit Wearable
Now, after we are done setting up the notification on the iPhone, we also have set up the notification on the Fitbit wearable device that we use.
On the Fitbit device,> tap Today > go to the Profile Picture > click on the device image
Then under that click on Notifications.
Make sure that you have to pair with the wearable and the phone via Bluetooth. Unless there is sync between the Fitbit device and the iPhone, then getting the notifications of the device on the Fitbit wearable will not be easy.
Under App Notifications, you have to set the Apps from which you wish to receive notifications.
So, that's it, guys. This was all about how to Setup Notifications for iPhones to receive notifications on the Fitbit wearable.
You May Also Like,