After having a lot of mess in a couple of weeks, WhatsApp users are still moving to Signal to get better privacy options. But it seems that Signal users are now experiencing multiple issues with the message sending, syncing error, server disconnected issue, and more. If you're also one of the victims, make sure to check out this troubleshooting guide to fix Signal Disconnected and Message Send Failed Errors on your device. It may highly possible that the Signal servers are down due to the increased number of active users in a couple of days.
Well, whenever Signal users are trying to send messages, they're literally getting a Signal error code 503 that says 'send failed'. Meanwhile, some of the affected Signal users are receiving a Disconnected error that says 'Check your network connection'. So, if you're also receiving the same, you're not alone here. Mostly whenever the Signal app doesn't connect to its servers, the message sending will be failed. To be very precise, this is one of the signs of server downtime or technical issue.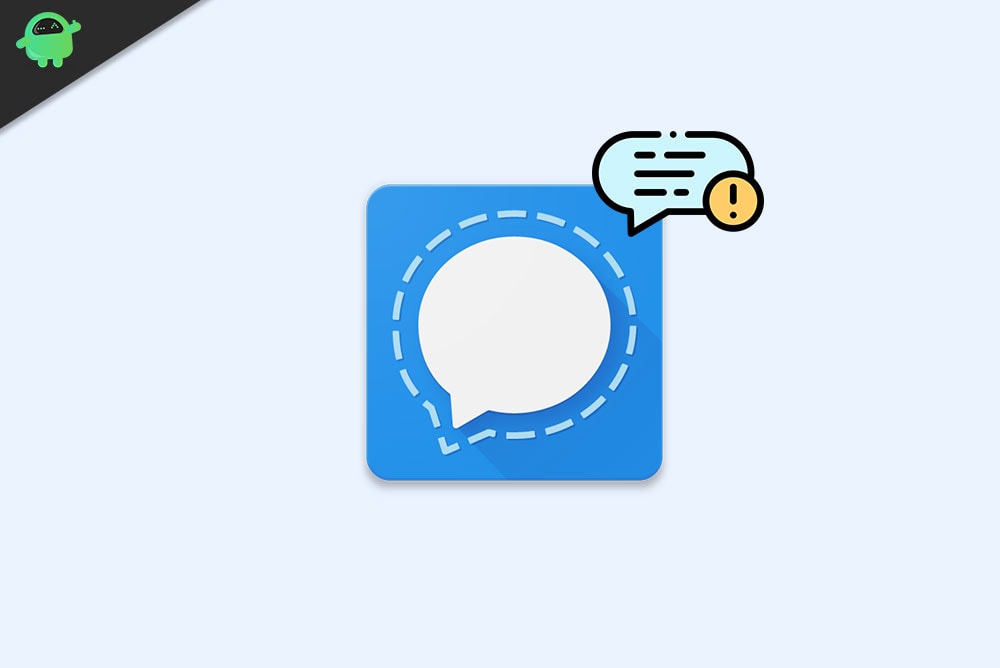 Fix: Signal Disconnected and Message Send Failed Errors
So, the increased number of active Signal users every day is the one and only reason behind such errors. Yes, Signal is experiencing technical issues that mean the server downtime. Meanwhile, the official Signal Twitter handle has acknowledged this problem and they're working on it to restore the service back to normal again.
We can understand that newly shifted Signal users can't use the service as of now or a small number of users are only able to use it. Though it may take some time to restore the server, we'll recommend you to have some patience until the service is up again.
We have been adding new servers and extra capacity at a record pace every single day this week nonstop, but today exceeded even our most optimistic projections. Millions upon millions of new users are sending a message that privacy matters. We appreciate your patience.

— Signal (@signalapp) January 15, 2021
According to a tweet from Signal, they're adding new servers and extra capacity which will definitely gonna take some time. Signal has also mentioned that millions of users are joining Signal and sending a message that says 'privacy matters' which is appreciable.
Right now, there is nothing to do from your side except for waiting. Till then stay tuned for more info.