The online platform Slack allows you to create and join various corporate networks. On Slack, you come across various events and online meetups, etc. It is very important to be aware of events, webinars that are happening in your professional circle. To stay in the flow of the ever-updating information you can integrate calendars with slack. It will notify you about upcoming meetings and event updates. You can display your schedule to your connections. So, if you are at a conference no one will disturb you during that time. Also, you can respond directly to event invitations.
This guide is entirely about Slack Calendar integration. I will show you how to connect Google Calendar with Slack. When you accept an event invitation, then the status in the Slack will update automatically. At the same time, you have full control over your Slack status. You can remove the status anytime at your discretion. There are other aspects of the calendar integration that I have discussed as well. Let's check out everything in detail.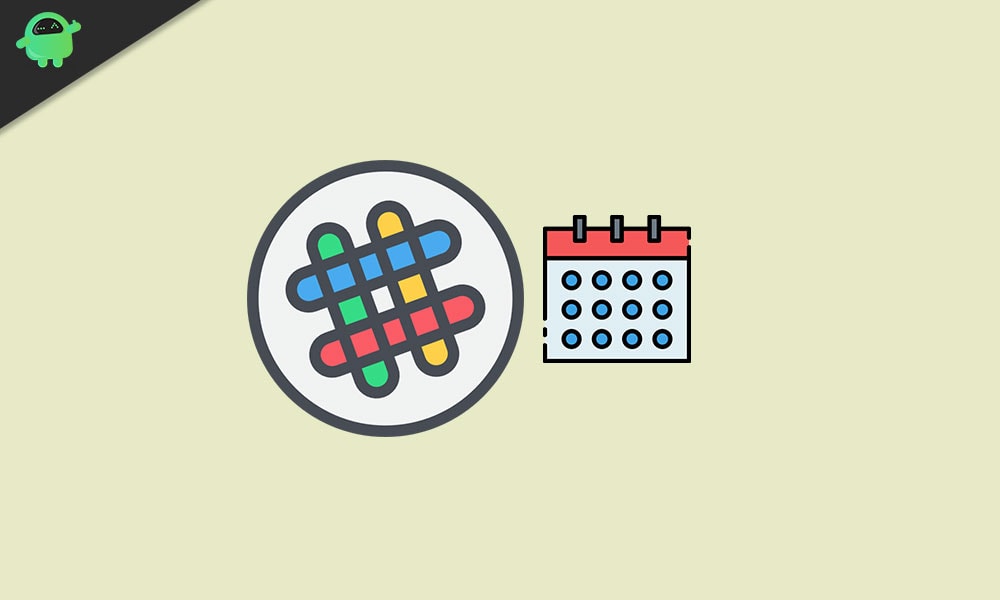 Slack Calendar Integration
First, let us add Google Calendar to Slack.
Open Slack client on your PC
Then go to Slack App Directory
Search for Google Calendar


Access the page and then click on Add to Slack
Next click on Allow

Now, you can go back to your workspace on Slack by clicking Open In Slack

Connecting Account to Calendar with Slack [From PC and Mobile]
Let's see how to connect Google Calendar with Slack from both PC and smartphone.
Click Apps on the desktop client of Slack [You can also access from More]
You will see Google Calendar in the Apps list as you have already integrated it
In the Home tab. Click Connect an Account
Once finished, head back to your workspace by clicking on Open In Slack
For smartphone users,
Launch the Slack app
Tap on Home > Jump to
search Google Calendar and tap on it to access it
Now tap on the option Connect Calendar from the Home tab
After connecting tap on Done
Creating An Event
Now, let us see how to create an event on Slack after the calendar integration. Again, it can be done from both PC and mobile.
Desktop Users
On the left-hand panel click Apps
Go to Google Calendar in the left-hand Apps section and open it
Click on the Home tab under Google Calendar
Next, click on Create Event
Provide a title for the event and set the date duration of the event
use the Available Time option to select a time when all invitees are ready to attend the event
You can even set a fixed time as per your choice by selecting Pick A Customized Time
Make sure to add brief details about the event in the Description section
There is an option Share this Meeting With to share the event invitation in a channel
You may share the event details personally with anyone via direct message
Once you properly specify everything, click on Create.
Smartphone Users
Open Slack go to the Home tab
Under that tap on Jump to
access Google Calendar
Tap on Create Event
As you did for the web version of Slack, tap on Create to integrate the event into the calendar
So, that's all about Slack calendar integration and how to create an event using Calendar within Slack. So, to make your events more organized and stay updated regarding all the events try to integrate Google Calendar with Slack.
Next Topics,