Wondering why your Sonos Roam has no sound and looking for solutions to fix it? This guide will walk you through the reasons why your Sonos Roam speaker might be facing the issue, and we'll also look at their solutions later in this article.
While some users have reported Sonos Roam no sound playing issue, there are a handful of users who are facing audio cutting out problems on their device. If your Sonos Roam bluetooth speaker also has any of these issues, do not worry. It can be easily fixed in most cases, unless there's no hardware issue.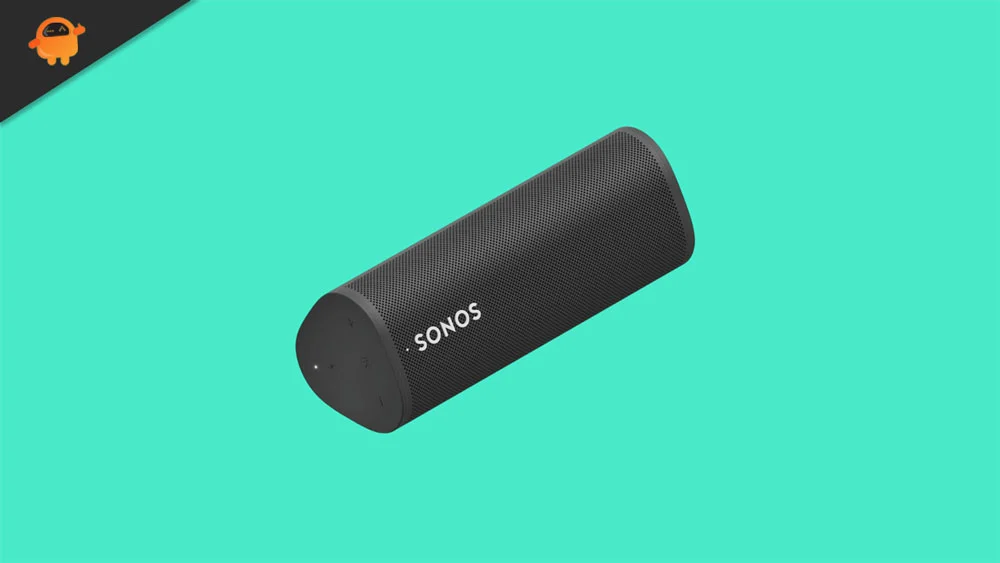 Why Is There No Sound Playing or Audio Cutting Out in My Sonos Roam?
If you have previously connected your Sonos Roam to another device such as a mobile phone or PC, the speaker will try to connect to any of them right after you turn it on. Make sure the Sonos Roam is connected to the device which is playing the music, not some random previously connected device.
The device will not work if the batteries are dead. If the Sonos Roam is not connected to Wi-Fi, you may have a hard time using the device. Another point that we often miss is the current volume level. You need to make sure that the device is not mute, and the volume is not set to low.
Now that we have some understanding of the problem, let's look at some effective ways to fix them.
Sonos Roam No Sound Playing or Audio Cutting Out, How to Fix?
Try these solutions mentioned below. After applying a fix, make sure to check if the problem is fixed. If yes, leave all other solutions and start enjoying music with your Sonos Roam bluetooth speaker.
Solution 1: Re-Pair the Device
If your Sonos Roam is already connected to another device via Bluetooth, disconnect the device. To do this, open the Settings on your phone/computer (the device connected to Sonos Roam), go to Bluetooth, and forget the Sonos Roam.
Now, turn off your Sonos Roam, and after a minute, turn it off. Turn on the speaker. Turn on Bluetooth on your phone or PC and try to connect to the Sonos Roam. After a successful connection, play music and check if the problem is fixed.
Solution 2: Connect Sonos Roam to Wi-Fi
Even if you do not have a secondary device, you can still stream music on your Sonos Roam from Apple Music, Spotify, and Pandora. For this, you need to connect your speaker to a stable Wi-Fi connection. Simply press the Connect button on the Sonos Roam and connect to your Wi-Fi network.
After connecting the speaker to a Wi-Fi network, if the music does not play, you need to check if the internet connection is stable and has good speed. You can limit the number of active connected devices on the router or reboot it.
Solution 3: Make Sure the Device Is Not Mute
Although this solution may sound trivial, many people often forget to check the volume settings. If the Sonos Roam is not playing sound, make sure the device is not muted. Also, raise the volume level to its full level. You can use the volume buttons on the speaker or use the phone to increase the volume.
Solution 4: Reset Sonos Roam
There may be some software bugs or system glitches on your Sonos Roam due to which the device is failing to play sound. It can also result in other issues like audio cutting out, etc. Resetting the speaker is good enough to fix most software issues on your Sonos Roam.
To reset the Sonos Roam, press and hold the power button for 10 seconds. You'll see a red light flashing on the speaker and then turning to green, indicating that the resetting process is complete. Now, you need to connect your Sonos Roam with your phone to enjoy music.
Solution 5: Contact Sonos Customer Support
Even after applying the fixes I've mentioned above, the Sonos Roam does not play sound, it's likely a hardware problem. Either the speaker is defective or some component is not working. You need to contact Sonos customer support to get your device checked.
Sonos Roam is a portable bluetooth speaker with up to 10 hours of battery life, Wi-Fi, and Bluetooth. Because of its IPX67 classification, it can be immersed in up to one metre of water for 30 minutes, making it perfect for pool or beach usage. The speaker also boasts a tough build that can survive drops and shocks, making it ideal for hiking or other outdoor activities.
In this guide, we looked at various reasons for Sonos Roam no sound playing or audio cutting out issue. We also went through effective methods to fix them. I hope that one of the solutions has done the trick for you in fixing audio issues on your Sonos Roam. Have a question or suggestion? Feel free to write them below in the comments below.