Until now, Sonos has not provided a focused, calculated solution. The speaker costs $169, and it's designed to compete with portable Bluetooth speakers, which so many people carry around without thinking twice. As well as slotting in, it also highlights the versatility of the Sonos multiroom audio platform.
The Roam is actually the cheapest way into the Sonos ecosystem, excluding the co-branded speakers that the company makes with Ikea. Everything is very perfectly tuned with this speaker, but there is an issue recently users started reporting, i.e., the Sonos Roam is not charging at all. But, nothing to fret about; we have some fixes that will surely help you resolve the charging issue with your Sonos Roam. So, let's get started with them.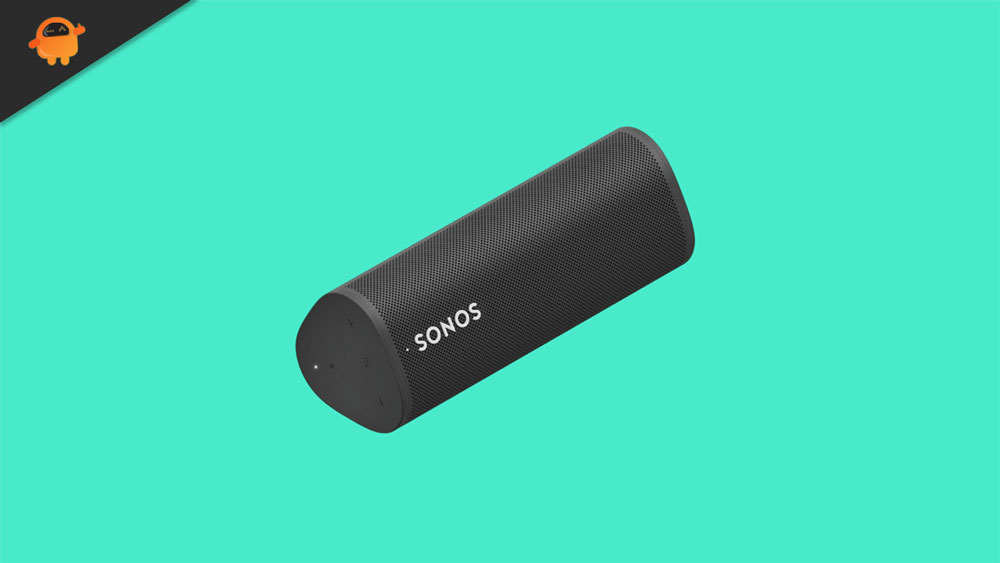 How To Fix Sonos Roam Not Charging Issue
In order to fix the Sonos Roam not charging issue, you need to perform these fixes; therefore, make sure to follow this guide until the end. So, let's get started:
Fix 1: Reboot The Device
Your Sonos Roam speaker might not be charging properly if you experience this issue. It is likely that the speaker has some kind of random bug that stops it from working correctly, causing you to encounter this issue. Users have also reported rebooting their Sonos Roam devices has resolved this issue.
Although, you don't need to reboot; instead, we recommend you power cycle it at least once, as that will give it a fresh start and allow it to function properly. We suggest trying this and letting us know what happens.
Fix 2: Make Sure Charging Port Is Clean
Sonos Roam speakers generally suffer from this problem due to constant exposure to dirt and debris, which damages the speaker's internal components. A dirty charging port will prevent the speaker from functioning properly.
In order to clean off any dust or debris from the charging port of your speaker, blow it into it until it is removed. As a reminder, this method should not be used with a toothpick or any other sharp tool. Try charging your Sonos now instead.
Fix 3: Perform A Factory Reset
Troubleshooting begins with a factory reset or hard reset. Removing the data stored on the Bluetooth speaker, it will reset it to its default settings. This troubleshooting step will help you if you are experiencing problems with your Sonos Roam:
Turn off your speaker and disconnect the charger. Disconnecting the charger will prevent the speaker from charging. Disconnecting the charger will prevent the speaker from charging.

Plug the speaker in. It will turn on once the power button is pressed.

Hold the volume plus and play while pressing the power button. Wait at least 3 seconds for the speaker to restart.
Fix 4: Try A Different Charger
It's likely that your Sonos Roam is not charging properly due to an issue with the charger you're using. It is therefore suggested that you use a new charger on the Sonos Roam speaker and then check if it resolves the issue.
Fix 5: Check The Cable
You might also be unable to charge your Sonos speakers because the cable you are using has been cut or damaged in some way.
In this situation, it is recommended that you thoroughly inspect your charging cable for any damage, and if the cable has been damaged, then we suggest that you replace it in the end since it is the only solution. You can now charge your Sonos speakers again once you replace the cable.
Fix 6: Damaged Batteries
A damaged battery will also prevent the speaker from getting charged. In the event that the battery causes the problem, the problem will be fixed by replacing the battery.
If you have any technical knowledge, you should check your batteries; otherwise, it would be best to visit your local service center. However, continuing to overcharge or expose batteries to heat can damage them. You must, therefore, ensure that it is not charged frequently.
Fix 7: Try Charging It Using Different Circuit
There's a chance your Sonos speaker's motherboard has some issue preventing it from charging properly. In general, the Sonos speaker will not charge properly if it gets wet.
However, it is conceivable that this is the underlying problem, which in that case will require that your system be repaired. You should be sure to contact the service center if you think your Sonos speaker accidentally comes into contact with water.
Fix 8: Check For External Damage
Due to their vulnerability to damage, Bluetooth speakers must be handled with extra care. If there are any cracks, dents, or damage to the Sonos Roam, please take it to your nearest service center immediately. Sadly, however, we have seen in many cases that the speaker has become damaged internally due to external damage, and that is unfortunate.
Fix 9: Contact Service Center
The service center will be the right choice if you can't resolve an issue yourself or if you think you cannot fix it yourself. However, we recommend you first raise a complaint on Sonos's official support page. Afterward, go to the nearest service center and ask them to fix it. It is possible to get a free repair if your device is still under warranty.
So, that's all on how to fix if Sonos Roam is not charging. We hope that you have learned something new from his guide. However, further, if you have any doubts, comment below and let us know.