Sonos is a famous brand for audio devices. The Sonos Roam is one of them. It is a Portable Waterproof Wireless Speaker. The device is used to stream music via WiFi. You also get access through the Sonos App. It can be also connected with Bluetooth. The device comes with a battery backup of 10 hours. So, you can play music for 10 hr continuously. The device is available for Rs. 19,999. So, if you are a lover of music and want to use it for different purposes like taking it to Gym, different rooms, hotels, and other places, then this will be a good fit for you.
So, have you ever thought that you are going to connect your Sonos Roam to WiFi, but it's not connecting? Yeah! We know this will be very annoying and frustrating for you. So, we are here with a guide on how to fix this issue. Therefore, read the full article to know more about it.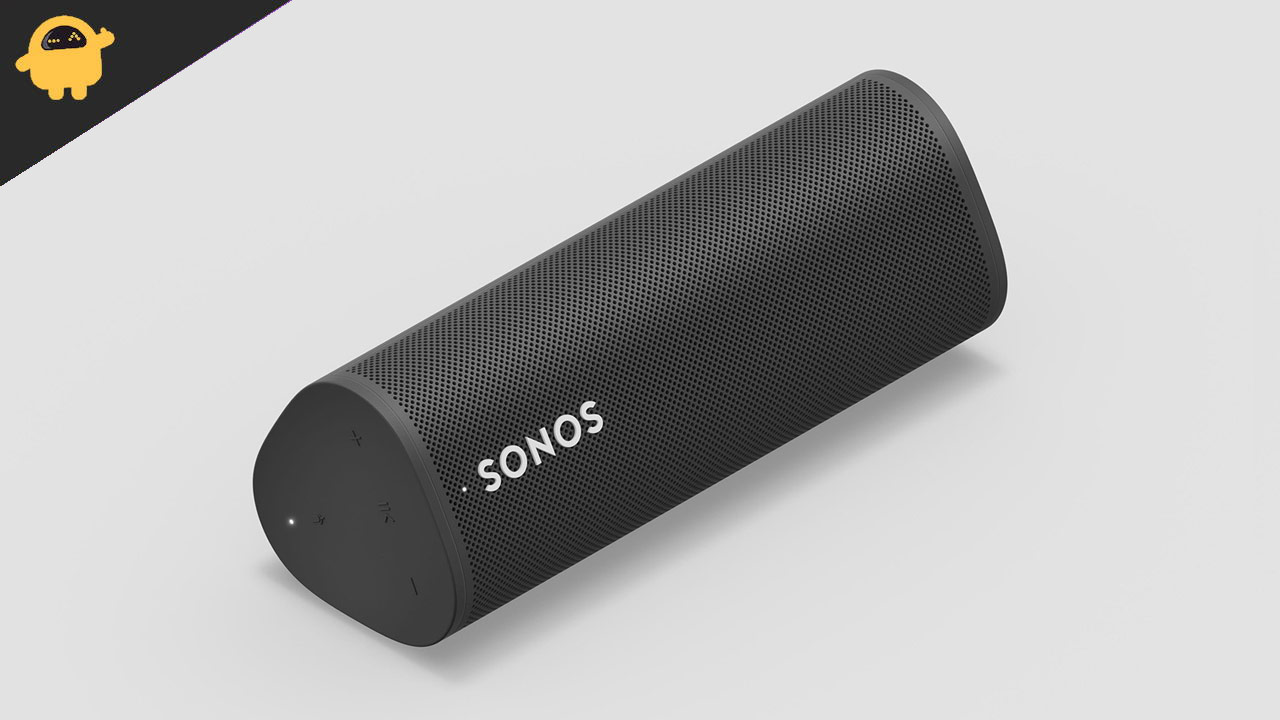 Fix: Sonos Roam Not Connecting to WiFi
So, if you are facing this issue then it can cause due to a lot of reasons. Therefore, we are listing the some of reasons below. Check out to know the most common problem for this issue.
Connectivity Issue
WiFi Settings
Software Updates
Firmware Updates Needed
Hardware Problem
How To Fix Sonos Roam Not Connecting to WiFi
When your Sonos Roam is not connecting to WiFi then follow the methods which are given below to know how to resolve this issue.
Reboot The Sonos Roam
The first step that you should do is to restart the Sonos Roam. Yeah! by restarting the device the issue can be fixed as it will load all the files correctly and if some of the files were not able to load correctly then it will be fixed.
Set up the Sonos Roam Correctly
The issue of not working can also be because the device has not been set up yet properly. So, set up the Sonos Roam properly to avoid this issue.
Check WiFi Connection
Sometimes the issue can also cause due to a loose internet connection. So, make sure that the WiFi Connection is providing a stable internet connection. If it is not providing a stable connection, then try performing a full reset on your WiFi network. After doing this, check whether the problem is fixed or not.
This issue can also occur when you are trying to connect it with a new WiFi Router. So, in this case, follow the steps which are given below.
Open Sonos S2 App.
Check for a message which has "Unable to connect to Sonos".
After it, select "Let's Fix It" to connect the Roam.
Select Settings.
Now, tap on Find Your Sonos System/Update Network Settings.
After it, click on Connect.
Firmware Update
If you have not updated the Sonos Roam then update it with the latest version of the current firmware. So, to do this, follow the steps which are given below.
Open the Sonos Controller App.
Click on More.
Select the Settings.
Click on System Updates.
Now, select System Updates.
And, Install the Update if it is available.
Hardware Problem
The issue can also be caused due to the Hardware Problem and it can be only fixed when you visit the service center. Therefore, it can also cause due to the hardware which is not functioning properly or suddenly stopping working due to an internal issue. So, in this case, you need to visit the service center.
Factory Reset
If you are still facing this issue, then you might have to factory reset the Sonos Roam. So, follow the steps which are given below.
First of all, Press and Hold the Power Button on the Roam for 5 seconds to turn it off.
Now, while holding the Play/Pause button, press and release the power button on the back of your Roam.
Continue holding it, until the light on the front flashes orange and white.
After the completion of the process, the light will flash green, and after it, the Sonos Roam is ready to set up.
Now, check whether the issue is fixed or not.
Contact Customer Support
After following the above-mentioned steps, if you are still facing the issue of not connecting to WiFi, then you have to visit their service center and get your portable speaker fixed. The service center will fix if there is any hardware problem through which this issue is occurring.
Conclusion
So, In this guide, we have mentioned all the steps through which this issue can arise. And, we have also mentioned different methods to fix it. I hope you might be able to fix the issue of not connecting to WiFi after following the methods. Also, I hope all the above-mentioned steps were clear to you, so, you will be able to easily implement them. If you have fixed this issue by any other methods, then do share it with us in the comment section.