Warframe is a free to play role-playing action game that is developed by Digital Extremes. The name should be familiar since they are the developer of legendary Bioshock. Moreover, the game was released in 2014, but a version was ported out in 2019 for the Nintendo users. Needless the say, the game is available for all the platforms. This includes Xbox One, Microsoft Windows, Play Station 4 as well as Apple macOS. Now you know the excitement this game gives to the players.
Talking about the game, you need to complete missions in order to progress in the game. If you complete a set of three missions together, then that will be titled sorties. So now you know what Sorties are. Moreover. the users are confused about completing them, and most of them are new to Warframe. So we decided to bring up a guide that will assist the newcomers in completing sorties. If you are one of those newcomers, then welcome, this guide is going to be really special for you. Let's get started.
Why Sorties?
The first question that can arise in the minds of novices are why do they need to complete sorties. The simple answer to this is, you get excellent rewards for completing sorties. Moreover, completing them is not a pain for many of the users. Sorties reward you with items such as Endo, Kuva, Riven Mods, and Boosters. These help in further completion of the game, and really, they provide a major step ahead. But the limitation to complete sorties is that your Warframe must be lower than level 30. That being said, let's move forward.
How to Get Access to Sorties?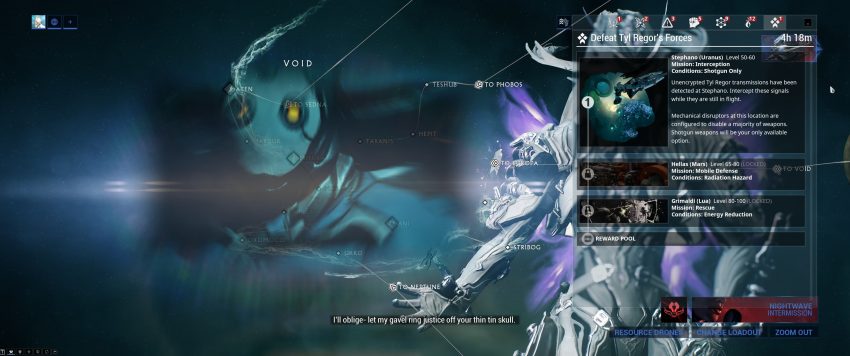 You can access Sorties easily. Just go to the main menu. Then you open your codex and go to your main quest page. There you can see a section, War Within. If you complete a Sortie mission even once, you are eligible to play it again. However, it is just your wish to play that again. It will surely not reward you with something significant.
There are three missions together, that judge the difficulty level of a Sortie. You need to be careful while reading them. Some Sortie missions limit energy usage, and some can only be played with the help of a certain set of weapons. However, thing are not that difficult once you start progressing. Now we will move on to discuss the Sortie rewards.
Sortie Rewards
Now we will discuss the rewards that come combined with each Sortie you complete. Afterall, each Sortie you complete, you will be rewarded a total of 100,00 credits. Let's move on to the valuation list.
Anasa Ayatan Sculpture – Common
Riven Mod – Common
4,000x Endo – Uncommon
6,000x Kuva – Uncommon
3-Day Booster – Uncommon
Orokin Catalyst Blueprint – Rare
Orokin Reactor Blueprint – Rare
Legendary Core – Rare
Forma – Rare
Exilus Adapter – Rare
Sortie's missions, most of the time, tend to be time taking and complicated than their standard counterparts. They also don't provide options or rotations that the other tasks do provide. When the target is achieved, you simply get promoted to the next mission.
 Sortie Modifiers for Easy Understanding.
| | |
| --- | --- |
| Sortie Modifiers | Outcomes |
| Augmented Enemy Shields: | Enemies have improved shields. |
| Augmented Enemy Armor: | Enemies have improved armour. |
| Cryogenic Leakage: | The maximum Warframe shield capacity is half. |
| Dense Fog: | Limited visibility. |
| Electromagnetic Anomalies: | Gravity is reduced, and  Magnetic clouds will cover areas of the map. |
| Enemy Physical Enhancement: | Enemies will deal additional physical damage and have increased resistance to physical damage. |
| Enemy Elemental Enhancement: | Enemies will deal additional elemental damage and have increased resistance to elemental damage. |
| Energy Reduction: | Maximum Warframe Energy capacity is quartered, and energy regeneration speed is reduced. |
| Eximus Stronghold: | Eximus units spawn much more often. |
| Extreme Cold: | Mobility is significantly impaired. |
| Fire: | The maximum Warframe Health amount is half, and the recovery rate is reduced. |
| Low Gravity: | Gravity is significantly reduced. |
| Radiation Hazard: | Any physical damage received will also impart  Radiation effects. |
| Assault Rifle Only: | Only Assault Rifles can be used. |
| Melee Only: | Only Melee weapons can be used. |
| Secondary Only: | Only Secondary weapons can be used. |
| Shotgun Only: | Only Primary Shotguns can be used. |
| Sniper Only: | Only Sniper Rifles can be used. |
| Bow Only: | Only Primary Bows can be used. |
Wrap-UP
This guide was to help the player, primarily the ones who are new to Warframe, to complete Sortie. This guide needs to be taken into consideration for facts and figures that allow instances of the game. We hope this guide helped you. If you have any queries or feedback, feel free to comment down below with your Name and E-mail ID. Likewise, check out our iPhone Tips and Tricks, PC tips and tricks, and Android Tips and Tricks for more such tips and tricks. We urge you to participate in the $100 giveaway by subscribing to our YouTube Channel. Thank You.