2016's Soulworker is an anime-styled free-action MMORPG that has been developed by Lion Games Studios. Although the game has been rated quite well and developers offer good support to the issues, it seems that plenty of players are facing the Soulworker Crashing Issue on Windows 10. If you're also encountering the same problem, make sure to follow this troubleshooting guide.
Well, most PC games are prone to bugs and errors that are quite obvious due to a couple of aspects. Even if the PC configuration seems okay, the game itself has some issues. Whereas if the game seems okay, there might be an issue with the PC in some cases. Luckily, we've mentioned a couple of possible solutions that should help you out.
Why Soulworker Crashes on PC?
Well, there may be plenty of reasons behind such an issue but the most possible reasons are compatibility with the game requirements, outdated game version, outdated Windows OS build, outdated graphics driver, external peripherals, missing or corrupted game files, and more. Additionally, overclocking of CPU/GPU, not running the game with admin access can also be another reason.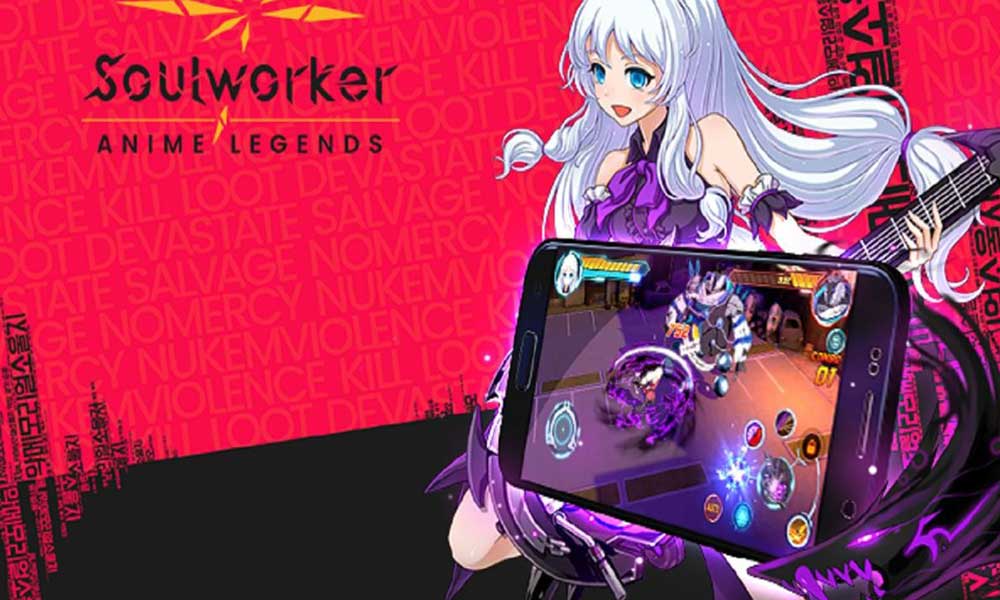 How to Fix Soulworker Crashing Issue on Windows 10
The startup crashing issue for PC gamers is one of the most common problems in the gaming community. No matter what hardware or tools you're using on your computer when it comes to PC games, it might get crashed either during launch or during the gameplay.
1. Check System Requirements
It can also possible that your PC configuration either becomes outdated or isn't compatible enough to run the game properly. Therefore, the game crashes while startup very often or randomly. We'll highly recommend you check the system requirements of the game in order to cross-check the compatibility issue.
Minimum Requirements:
OS: Windows 7, 32 bit or above
Processor: Intel Core2 duo E8300 or above
Memory: 2 GB RAM
Graphics: Geforce GTX 440 / Radeon HD 4850
DirectX: Version 9.0c
Network: Broadband Internet connection
Storage: 20 GB available space
Recommended Requirements:
OS: Windows 10, 32 bit or above
Processor: Intel I5 760 or above
Memory: 4 GB RAM
Graphics: Geforce GTX 460 / Radeon HD 5830
DirectX: Version 9.0c
Network: Broadband Internet connection
Storage: 20 GB available space
2. Force Stop the game
Some of the players have mentioned that they've easily fixed the crashing issue by force closing the Soulworker game and relaunching it. So, just close and exit the game. Go to Task Manager by pressing Ctrl + Shift + Esc keys and select End Task for the Soulworker game.
Next, restart your computer, and try running the game again. This should gonna fix the startup crashing issue completely.
3. Run As Administrator
It's highly recommended to run your games and the client as an administrator in order to give proper access. Without the user account control access on your system, it'll be hard enough to play games or open programs. To do this:
Right-click on the Soulworker exe shortcut file on your PC.
Now, select Properties > Click on the Compatibility tab.
Enable the Run this program as an administrator checkbox.
Click on Apply and select OK to save changes.
Once done, you can try running Soulworker to check whether it's crashing on the PC or not.
4. Update Windows OS Build
An outdated Windows OS build can trigger performance-related issues on your PC whatsoever. By updating the build, you'll ensure that your PC games can run properly. To do that:
Press Windows + I keys to open up the Windows Settings menu.
Next, click on Update & Security > Select Check for updates under the Windows Update section.
If there is a feature update available, select Download and install.
It may take a while to complete the update.
Once done, restart your computer to install the update.
Finally, you can check whether the Soulworker Crashing issue has been fixed or not.
5. Update GPU Drivers
Try updating graphics card drivers on your PC if you're still facing lags or crashes. Make sure to keep updated your graphics driver in order to experience stable and smoother gameplay.
Press Windows + X keys to open the Quick Start Menu.
Now, click on Device Manager from the list > Double-click on Display adapters.
Right-click on the dedicated graphics card that you're using.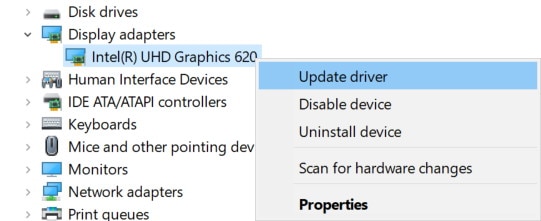 Next, select Update driver > Choose to Search automatically for drivers.
If there is an update available, it'll automatically download & install the latest version.
Once done, the system will reboot automatically. Otherwise, you can manually restart the system to apply changes.
6. Close Background Tasks
It's needless to say that a couple of unnecessary background running tasks or programs can easily consume a lot of system resources on your computer that may reduce the performance. It directly affects your game launching, gameplay, rendering, other programs running, etc. It's required to close such programs or tasks completely.
Press Ctrl + Shift + Esc keys to open up the Task Manager.
Now, click on the Processes tab > Click to select tasks that are unnecessarily running in the background and consuming enough system resources.
Click on End Task to close it one by one.
Once done, restart your system.
7. Verify Integrity of Game Files
It seems that there may be some corrupted or missing game files are causing such an issue. make sure to scan and repair the game files easily by using the game launcher.
Open the Steam client on your PC.
Click on Library > Right-click on Forza Horizon 4 from the installed games list.
Now, click on Properties > Go to Local Files.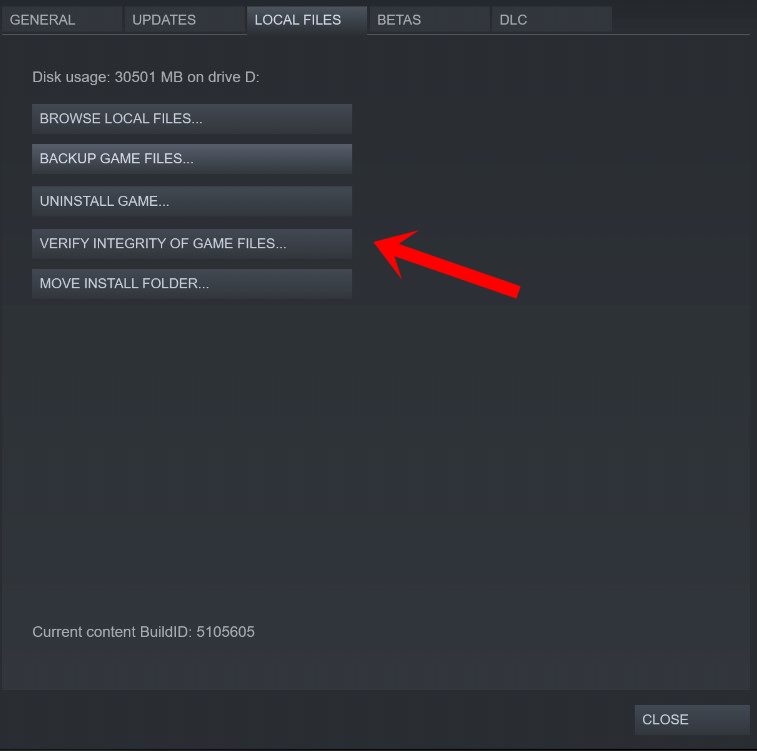 Here you'll have to click on Verify Integrity of Game Files.
Wait for the process to complete.
Once done, make sure to restart your Steam client and the game.
8. Disable Overclocking
As most PC gamers want to get ultra-high performance from their installed CPU and GPU, they manually overclock the hardware. However, sometimes overclocking can reduce the gaming performance or your game starts crashing unexpectedly due to compatibility issues or bottleneck issues.
Therefore, you can use the MSI Afterburner tool or Zotac firestorm application to reduce the overclocking frequency or disable it to the default.
9. Reinstall the Soulworker game
If none of the methods worked for you, try uninstalling and reinstalling the Soulworker game on your PC. Sometimes deleting and installing back the game can fix data or cache-related issues on the computer which lead the game to run smoothly without any stutters or crashes. To do so:
Launch the Steam client on your computer.
Now, go to Library > Right-click on the Soulworker game.
Head over to Manage > Select Uninstall.
If prompted, click on Uninstall again and follow the on-screen instructions to complete the uninstallation process.
Once you're done, make sure to reboot your computer to apply changes.
Now, run Steam again > Search for Soulworker game by using the existing Steam account.
Just download and install it on your computer via the Steam launcher again.
You're good to go.
That's it, guys. We hope this guide was helpful. For additional queries, let us know in the comment below.