When you progress through Spiritfarer, you will have to hunt down increasingly hard to find resources. You will require these for putting up buildings and obtaining upgrades vital to go ahead with the storyline. Two such resources in the game are Comet Rocks and Silica Powder. In this guide, we will help you understand how to obtain Comet Rocks and Silica Powder in Spiritfarer.
Spiritfarer is one of the most special and engaging games to be released in contemporary times. It ably combines the grim topic of death with the light-hearted and jovial themes of cooking, hugs, and other enjoyable activities. Players step into the role of the eponymous character and get to experience a profound storyline with dynamic characters and beautiful art style.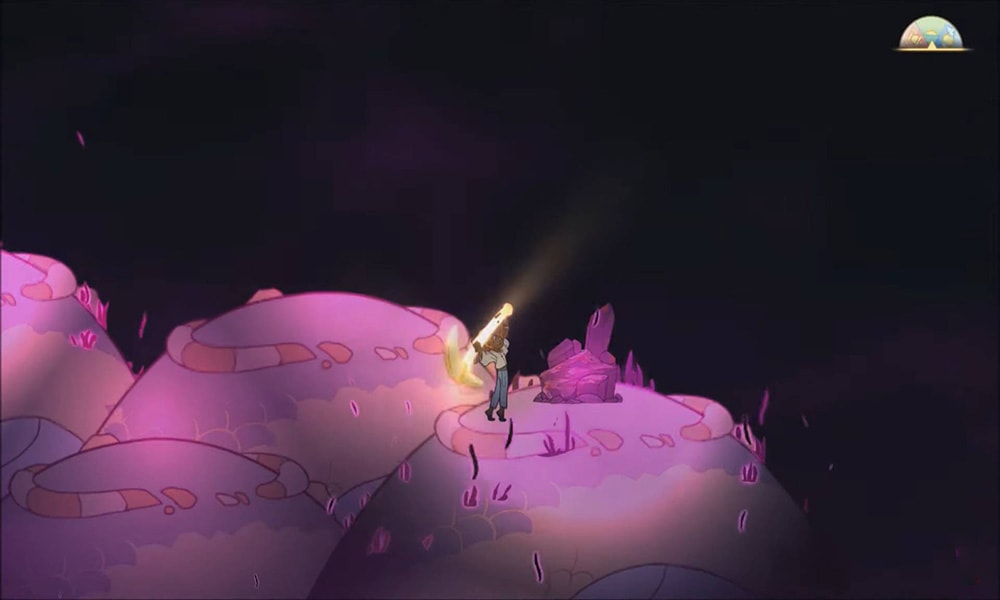 How to Obtain Comet Rocks in Spiritfarer
Comet Rocks are special items in Spiritfarer that can be used for obtaining various upgrades and enhancements in the game. However, similar to the jellyfish you collect at the beginning of the game, you can only obtain Comet Rocks from certain specific locations. In order to find them, you will first have to meet up with Giovanni and upgrade your ship with the rock destroyer. After you accomplish both of these tasks, Giovanni will take you aside and give you a little mini-event. This will help you learn about the Comet Shower, through which you can acquire Comet Rocks. This is a bit different from the jellyfish event because you will have to move around your boat to retrieve the comets that fall down there.
Beyond this point, you will come across Comet Shower events randomly across the game. However, you will find them only in the south-eastern area of the map. You will require the rock destroyer to enter this region and track down a Comet Shower. For that purpose, keep a keen eye out for blue-and-green colored areas of the sea, where you can spot falling stars. You should be able to clearly tell red and orange falling stars from the hazily glowing blue ones. These events resemble the one introduced to you by Giovanni quite closely.
How to Acquire Silica Powder in Spiritfarer
Depending on where you are in Spiritfarer, Silica Powder can be used to upgrade your ship and your Spirits' residences in numerous ways. You can acquire it by throwing Quartz Shards into the Crusher. The latter, unfortunately, is rather tricky to obtain. In order to craft this facility, you will first have to upgrade your ship's Blueprint Stand up to the Expert level.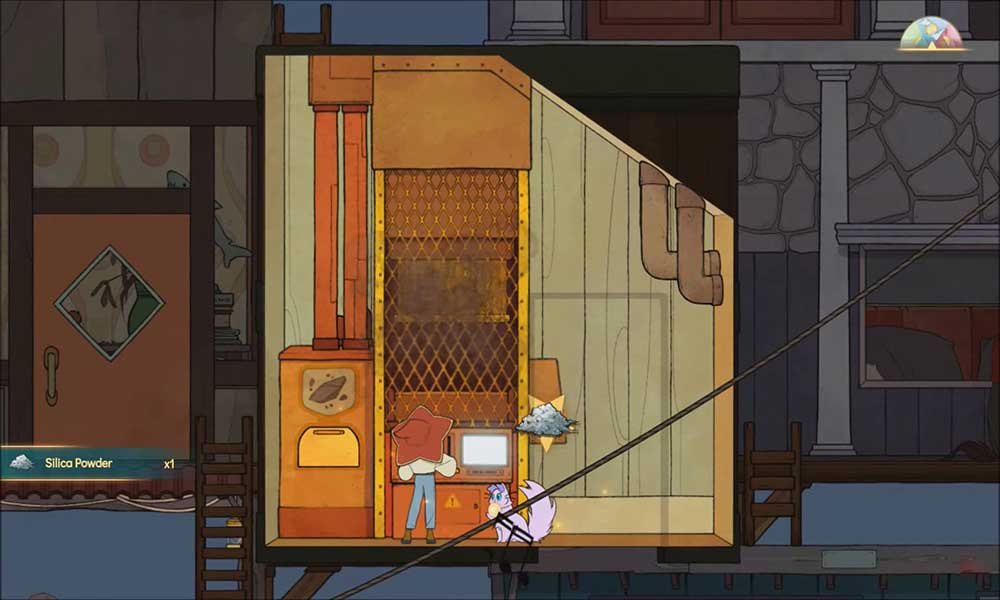 For this, you will need 100 Wool Fabric and 100 Iron Ingots. After that, you must craft the Crusher on your ship as well. That requires 5 Zinc Ingots, 7 Pulsar Ingots, and 15 Ash Planks. You can acquire these in the regions beyond the Rock Barrier.
It is easy enough to produce Silica Powder after you have met these two basic requirements. You just need to visit the Crusher building and activate the device by hitting the Square Button on your PlayStation4, the X Button on your Xbox One or the Y Button on your Nintendo Switch. After that, proceed to choose a Quartz Shard and pulverize it by repeatedly pressing the corresponding button on your console. You will have a sparkling heap of Silica Powder in your possession very soon.
That is it for now. We hope our guide helps you understand how to acquire Comet Rocks and Silica Powder in Spiritfarer. Now, check out our Windows Guides, Gaming Guides, Social Media Guides, iPhone, and Android Guides to read more. However, if there are any queries or feedback, comment down with your name & email ID. We will try our best to reply soon. Also, subscribe to our YouTube Channel in order to watch awesome videos on gaming and smartphone tips and tricks.