There are certain facilities that you can add to your ship in Spiritfarer. These facilities can be upgraded for better outcomes. It will help if you have the right blueprints to upgrade any facility. However, the Windmill is one such facility in Spiritfarer that is unexplained as well as tricky to use.
Moreover, you can add this Windmill to your ship too. So up hip is the Windmill. Here we will guide you about its use and upgrading steps.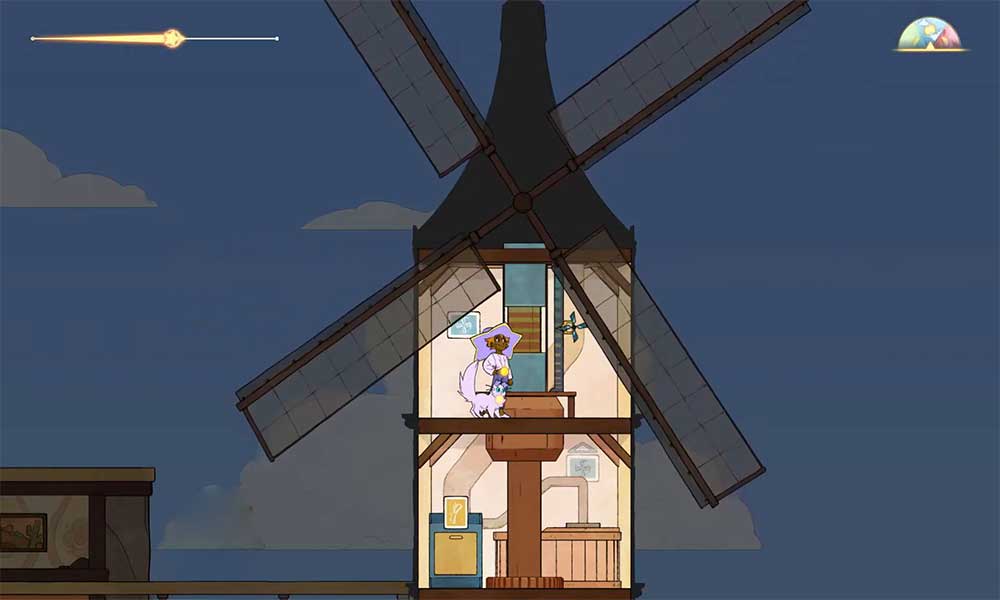 Spiritfarer: Upgrading Windmill and Windmill Guide
To upgrade the Windmill, you need the Windmill Upgrade Blueprints. You will have to go to Alt Harbor, clearly located on the map. Finding a blueprint location is not a challenging part. Talk to a resident, and he will give you the Hummingberg Preservation Society Questline. You have to complete this quest to get the blueprints.
Completing the questline will take time because it is a long process. Furthermore, if you find any difficulty in achieving this quest, don't worry. We will help you with the quest that will help you to gather more blueprints.
Completing the Hummingberg Preservation Society Questline
This questline has certain tasks that you need to complete. The quest-giver will ask you to collect certain materials. Complete all the tasks and get the blueprints as a reward.
Task #1: Fish Crates out of water.
This is a simple task, and there is no specific location to complete the task. Just jump into the water to the floating crates and break the crates down.
Task #2: Bring 15 Silk Threads and 5 Household Glue.
Harvest Silk from the Mulberry Trees planted in Ship's Orchard. Turn the raw silk to Silk Threads through Loom. Household Glie can be obtained by burning Old shoes in your Smelter.
Collect these materials and give them to the Quest-giver to get the Windmill Upgrade Blueprint.
Benefits of Upgrading the Windmill.
Upgrading Windmill helps in increasing Building Resource production. You will be able to produce different types of flours. This will help you to coo more foods which require different types of flours.
Well, that's all you need with the upgrading of Windmill in Spritfarer. We hope this guide helped you. Now, check out our Windows Guides, Gaming Guides, Social Media Guides, iPhone, and Android Guides to read more. However, if there are any queries or feedback, comment down with your name & email ID. We will try our best to reply soon. Also, subscribe to our YouTube Channel in order to watch awesome videos on gaming and smartphone tips and tricks. Thank you!