Stardew Valley is a life simulation role-playing game developed by Eric "ConcernedApe" Barone. The game was released back in 2016, exclusive to Microsoft Windows. But following the years, it was released for other well-known platforms like Xbox One, Play Station 4, and Nintendo Switch. As well as for Android and iOS platforms.
Now owing to the popularity of the game, this game is one of the best sellers of 2019. And we have also cleared doubts of many users. So we decided to bring up a guide for the users who are new to farming. The first confusing arise is of what to farm for, either Mushrooms or Bats? So we will today help the users who are willing to start farming. Let's get started.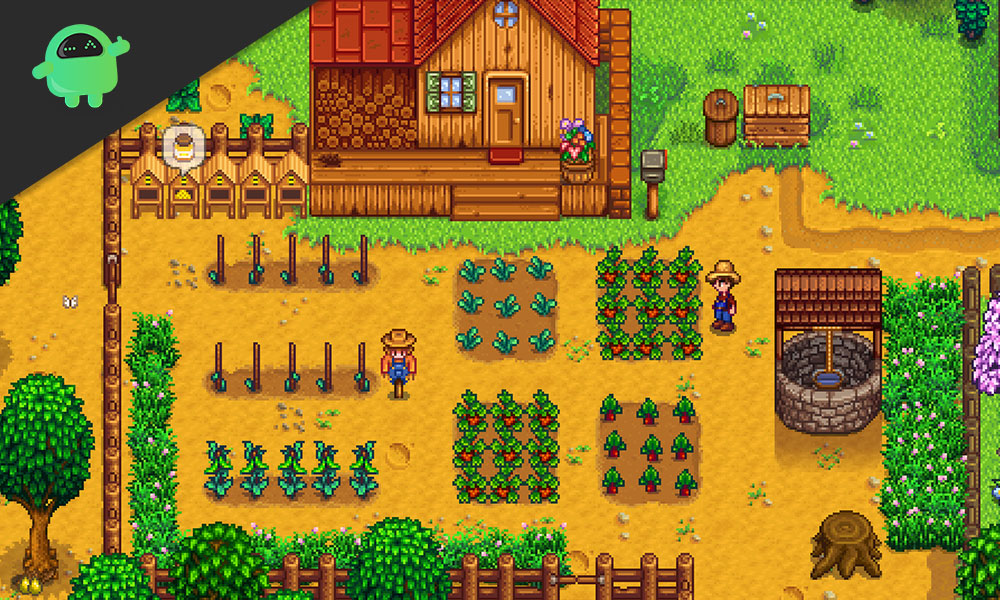 Mushrooms or Bats?
Once you have started playing the game, a person named Demetrius will offer you to participate in an experiment. You need to accept it. You will now have to decide whether to use your cave as a home for fruit-providing Bats. Or a garden to carve out Mushrooms
But which one to choose? The clear answer from our side will be Mushroom. To understand this answer, you need to read our complete guide which will get you through this. And ultimately, you will become a great Farmer.
Also Read: How to Get a Rainbow Shell in Stardew Valley?
Why Mushrooms are Better Than Bats?
Now we will discuss the facts about why Mushrooms are better than Bats. So to get a clear understanding read till the end so that you get a fair result.
Mushrooms Save Time
Most probably, the biggest reason to cultivate mushrooms is that they are a big time saver. Mushrooms are available in only one or two seasons, which makes them a pain to grow. But the best reliable way to get the Purple Mushroom is by Mining. It can take deep Mining of up to 90 floors to get the best quality of Mushrooms. Farming of Mushrooms does not take a long time, but Mining does. And all of this results in the lifetime value of your player.
The best thing will be if you get a lot of Mushrooms growing in your own cave. You are all ready for the harvesting season.
Mushrooms are Consistent
The Bats don't necessarily bring fruits, and most importantly, the fruits they bring along are random. So looking at this, the Mushrooms seem reliable. They grow consistently and in 6 parts. So, all in all, you will get at least six mushrooms in a total of two days. But there are some odds with Mushroom too, and they sometimes grow duds too. So think accordingly.
You Can Grow Fruit, Not Mushrooms
You can eventually grow all types of fruit trees. They don't even take a long time. But you can grow Mushrooms in only two ways. One being the Cave option that we have discussed earlier. And the next one is completely luck-based. During the fall season, there is a chance that you can get a fully grown common tree that will turn into a Mushroom Tree overnight. But the trees are actively planted, and you cannot look over at every tree to get a successful outcome. This makes the second method unreliable. However, unlike the cave option. The big Mushroom tree will only provide the common red and purple Mushroom.
Mushrooms Make Life Elixirs
Life Elixirs store all the HP, and that is most valuable from the beginning of the game and continue till the end. Moreover, Life Elixirs are among the best healing items in Stardew Valley. You can make Life Elixirs once you reach Level 2 and cultivate one of the following.
Red Mushroom
Purple Mushroom
Morel
Chanterelle
You cannot gather these ingredients without farming Mushrooms. But they will be readily available once you start planting of Mushrooms. Moreover, you will heal yourself in the game if you have Life Elixir.
The Only Case for Selecting Bats
Honestly speaking, one of the biggest drawbacks of Bats is that they are not consistent as the Mushrooms. They bring a certain number of berries one day and the other day, and they return empty-handed. This results in a significant loss in the number of berries to what you will earn in the case of Mushrooms.
Some fruits can be expensive to buy, and their seeds often take time to grow. Some fruits like Blackberries and Salmonberries take a lot of time to be particular. And only on certain days of a season. So, in that case, Bats bring those berries to you and are helpful. This is the only place and time when Bats really do matter to us. Rather than this, it is the only place where Bats seem helpful.
Wrap-Up
This guide was to help the users who were having confusion between Bats and Mushrooms, and which one provides a fruitful result. After following our guide, they will be able to decide wisely. We hope you find this guide helpful. If you have any queries or feedback, feel free to comment down below with your Name and E-mail ID. Likewise, check out our iPhone Tips and Tricks, PC tips and tricks, and Android Tips and Tricks for more such tips and tricks. Thank You.