Steam is a powerful and amazing gaming platform or many gamers out there. If there are any vocational problems with the Steam engine, then it accepts gaming cycles of all the gamers all around the world. Once such a new error is Stram error code 118. This error code appears randomly while you're playing the game. If you're also facing the same game error code 118 then we are here to help.
The steam error 118 code is caused by some entities which are preventing the Steam engine to use the internet efficiently. Please remember that Steam is a gaming client, so it needs an active internet connection to work properly. I will help you to troubleshoot the Steam 118 error code message so you can fix it up and start playing games again.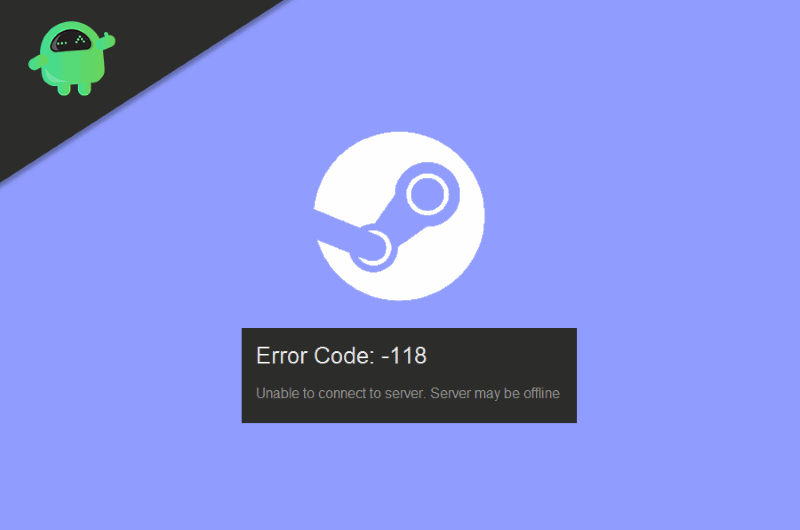 What causes the Steam Error Code 118
Steam is one of the most popular and most used Gaming platforms for PC gaming. Games from various companies are available on Steam, you can purchase them or play it for free. However, every software has some bug that causes errors, and Steam is no exception. The error code 118 occurs in steam due to the reasons mentioned below.
Your firewall might be blocking steam, and you are getting the 118 error code.
Any third-party app might be interfering with steam, thus causing the 188 error.
Your Internet connection might be slow or unstable, or your router might have an intent issue, or you have reached your data limit.
Your Computer might be infected with Viruses or malware; due to Steam security measures it launches the 118 error to prevent you from accessing Steam any further.
However, these reasons are the only parameter for the 118 error code. The reason is not that specific.
How to Fix Steam Error Code 118
Since Steam code 118 represents some parameters of the error, we can't be that specific to know the cause and solve it. We have mentioned a few solutions here you can try to fix the issue, One of them is a guarantee to work if none of the solutions is working then your steam files are corrupted or damaged. Uninstall and reinstall it again.
Checking if your Firewall is Blocking Steam
A firewall is a special service in your windows PC that takes care of incoming and outgoing packets via the internet. IF any case, you accidentally have disabled the Steam service in firewall setting, then it might show steam error code 118 issue on your PC.
Sometimes your firewall might be blocking your Steam internet connection, To check, go to your Windows search bar and type Windows Firewall. Once the option of windows firewall appears, click and open the Windows Firewall.
In the left pane of the window click on the option Allow an app or feature through Windows Firewall.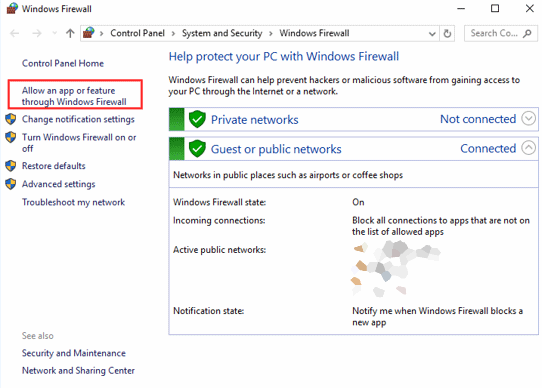 Now click on the change Settings button and scroll down and find Steam Client. You should now check the Public and Private if your firewall is blocking steam uncheck it and remove it and click on the Apply button.
Your error will be now resolved if the error was caused due to firewall blocking steam.
As we already mentioned above, the steam error 118 is mainly caused due to internet mess happening. So it's a wise idea to see if there are internet issues. Check for your wifi plan if it's expired and so on.
Sometimes if your Internet connection is slow and unstable the error shows up so make your you have a decent internet connection.
If you have a decent internet connection but the error still shows up then you should restart your Router or restart your device then try to run the Steam client,
If you have set any data limit on your Internet, then make sure you extend the data limit to unlimited.
After these tweaks try to launch Steam and see that the error appears again or not. If the error still occurs then try the solution mentioned below.
Making sure that no third-party app or any service is interfering with Steam client
Many games disable specific service son their gaming PC in order to make it fast. However, some of these services are important for Steam to run, and in return might show 118 error code. To fix the issue, follow these steps:
On your keyboard press the Windows key + R to open up the Run Dialog box and type msconfig to open up the System Configuration settings.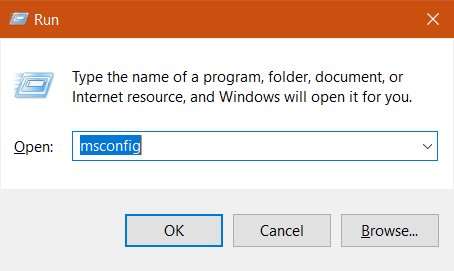 Click o the Service tab and uncheck the Hide all Microsoft Services option, then click on the Disable all button.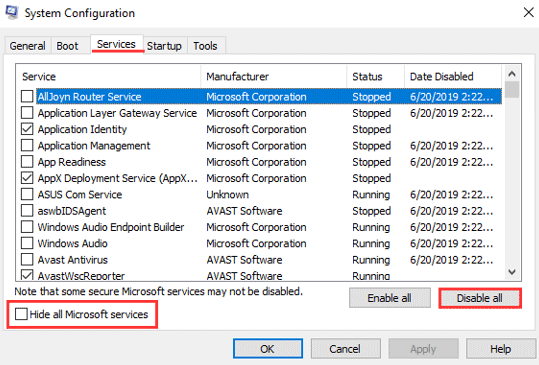 Go to the Startup tab and click on the Open Task Manager Option.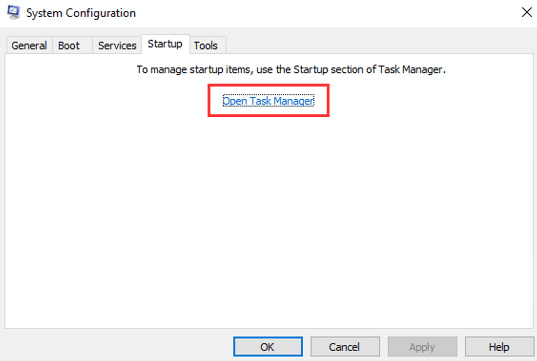 Click on the application listed on the Task Manager and click the Disable button. Repeat the same step to disable all the applications.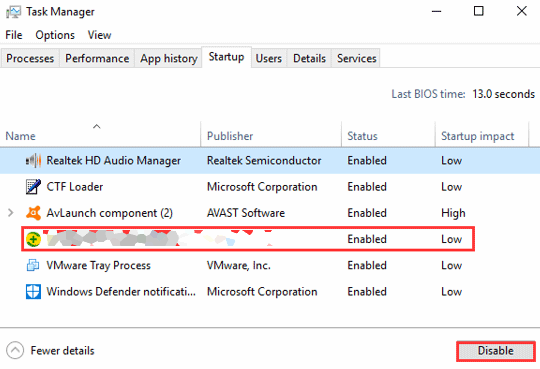 Restart your computer and run the Steam application, the error code 118 won't show up again.
Disabling Network monitoring services
Many users, just like me, uses network monitoring service to keep a check on which application is using internet bandwidth. Since Microsoft uses all of the internet bandwidth to download its automatic updates, many users use services like "Trip mode" to check and monitor the bandwidth.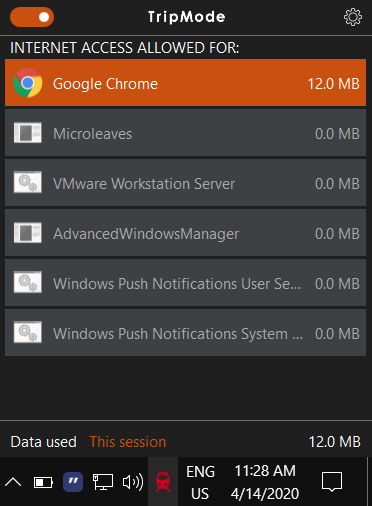 If you also have one of such service, then make sure you give proper bandwidth permission to Steam client.
Checking if your computer is infected
Viruses and malware can infect your PC to the extent that they might damage your internet drivers. So make sure you do a complete virus check for your PC and remove any potential hazardous software.
You can do this with any other Antivirus program out there but it will be best if you check your device via windows defender. Windows antivirus is great by itself.
Go to Settings and then click on Update & Security then on the left pane of the window click on the Windows Security option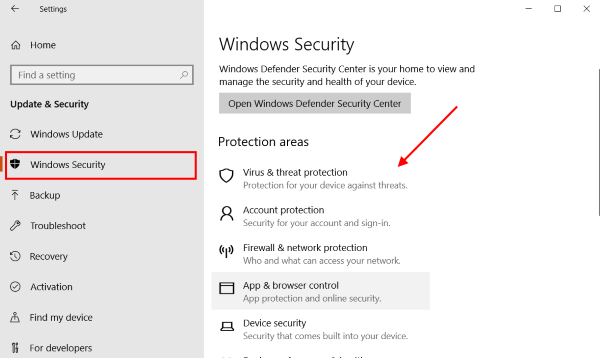 Under the label 'Protection areas' click on the first option Virus & Threat protection option and do a complete scan of your system, make sure you remove the files if any infected files are found.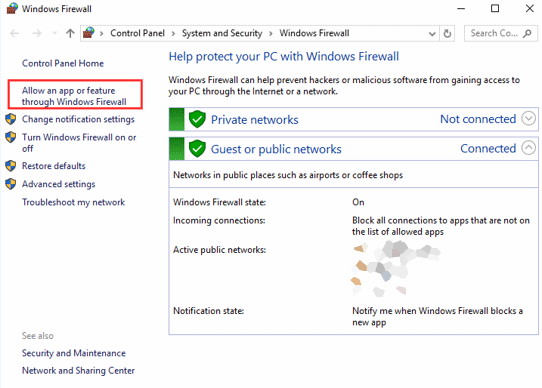 Restart your device and the error must be gone now.
Updating Internet Drivers
Since the steam error code 118 issue is mainly arising because if internet connectivity, maybe it's a good time to update your wifi network care and other network-related drivers. Either you can use any automatic service, or you can just go to the device manage to update these driers manually.
Open device manager. You can open so by pressing windows key and searching for it.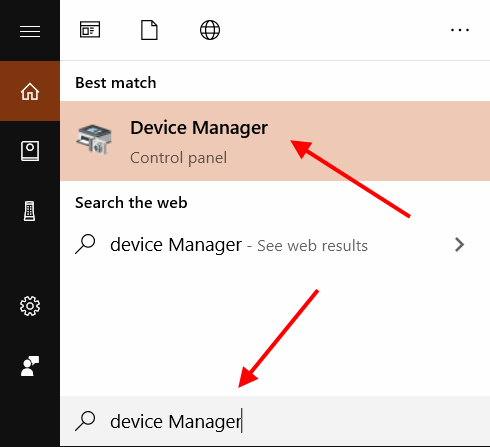 Here search for internet-related appliances (highlighted with red), for eg. wifi network card, ethernet port etc.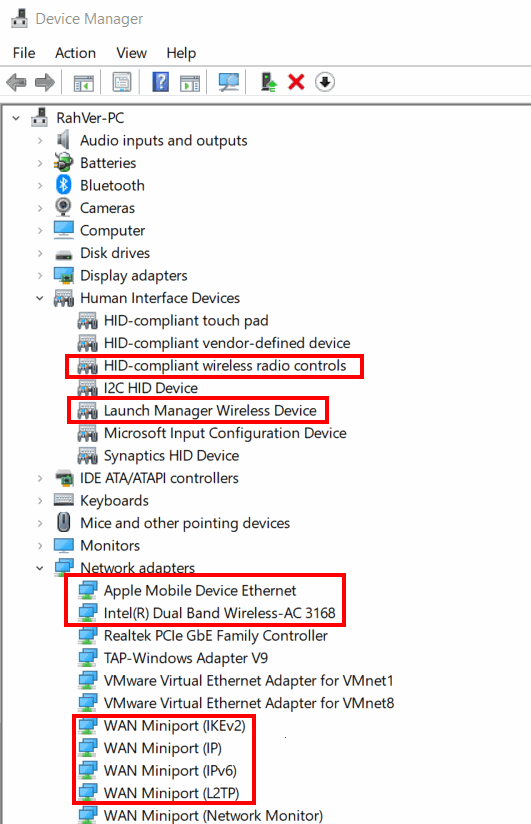 Right click on them, and click on update.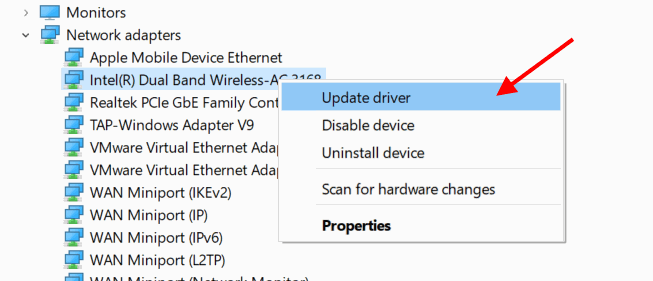 Let windows search for the latest drivers and install them automatically.
Conclusion
I hope this would solve the Steam 118 error code issue for you. Please make sure that there are no apps or service which might b creating internet issue while using Steam gaming client. Also, make sure that you have a highspeed internet connection; otherwise, you might see this error popping gain on your computer screen.