Converting the OST files to PST was not an easy task for us until Stellar introduced their new OST to PST converter tool. Yes, although there are many tools available in this category, but Stellar OST to PST converter is the best. However, the inaccessible OST files can be converted into Outlook PST files through the Stellar Converter for OST.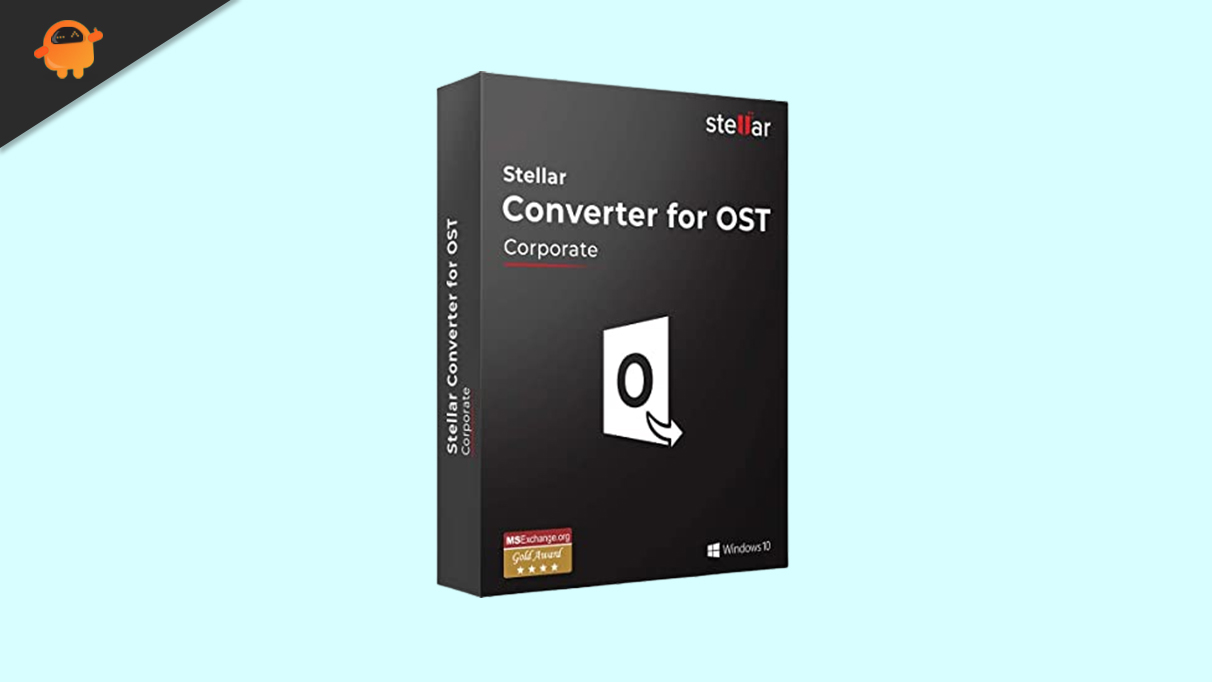 There is no reason why Microsoft MVPs and IT administrators shouldn't trust the OST to PST software. This application converts all mailbox components, including emails, attachments, contacts, calendars, and a lot more, with 100% precision, regardless of the size of the files.
So, today here in this article, we will discuss this amazing OST to PST file converter tool. So, if you want to know every single point about this tool, make sure to continue reading this guide until the end.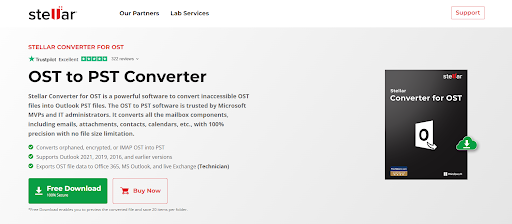 Who Requires Such a Convertor?
OST converter software is available for anyone who wants to restore some OST data, but conversion from OST to PST will generally require IT admins a few times, especially when Outlook has been damaged. An Exchange server can fail, Outlook can be terminated prematurely, or there can be hardware failures or viruses that cause this to happen more frequently in older Outlook versions.
When this last scenario occurred, converting from OST to PST was often necessary. In addition to being able to read emails that are damaged in OST files, damaged emails from PST files can also be accessed.
What Are The Different Software Editions It Offers?
Three different editions of Stellar Converter for OST are available:
Corporate:

This tool saves OST mailbox data in PST, EML, MSG, RTF, HTML, or PDF formats.

Technician:

This edition adds some more features and allows unlimited conversions, in addition to the features of Corporate. In addition, it allows you to export OST data directly to an Office 365 or Exchange tenant.

Toolkit:

Along with the above editions, the toolkit includes tools to repair PSTs, merge multiple PSTs, split/compress large PST files, remove duplicate emails, retrieve PST passwords, and undelete email messages.
What Are The Features of Stellar Converter for OST?
Rather than having to download the OST file scan information, users may save it as a DAT file.

With this software, you can directly export OST files to Office 365 files that have been converted to PST files.

PST files are split into sizes ranging from 1 to 50 GB while the original mailbox data structure is preserved.

OST to PST conversion tool lets users convert 20 emails per folder from OST to PST if they are using the free download of the software.

You can use it to convert encrypted OST files to PST files, which will allow you to view your mailbox data.

PST attachment compression can be accomplished with the technical edition of the software.

You can use it with Outlook 2019, 2016, 2013, 2010, and older versions.

In Stellar, the mailbox data can be exported in different formats, including PST, MSG, EML, RTF, HTML, and PDF. By using Outlook, a web browser, a PDF reader, a text reader, or another medium, we can view the contents of the mailbox.

The software can convert large OST files when Microsoft Outlook or Exchange Server has problems.

With this software, you can easily convert OST files to PST files and extract emails, attachments, contacts, calendars, and other data efficiently and precisely.

In addition to converting OST files to PST files, this program is capable of extracting mailbox data while keeping the original order of mail items, such as Date, From, To, Subject, Type, Attachment, and others.
How To Install The Stellar Converter For OST on Your PC?
In case you are not a kind of techy person and want us to help you install the Stellar Converter for OST on your PC, then you must have to make sure that your device has at least a Pentium Class processor along with Windows 7 or newer. However, in case your device meets these minimum requirements, you are good to go with the installation process we have described below:
For a free demo of the Stellar converter for OST, click the Stellar converter for OST Free download button.

You will then have to wait a few minutes for the setup to appear on your system.

Once the Stellar installer setup has been downloaded, double-click on it.

Just follow the wizard's instructions.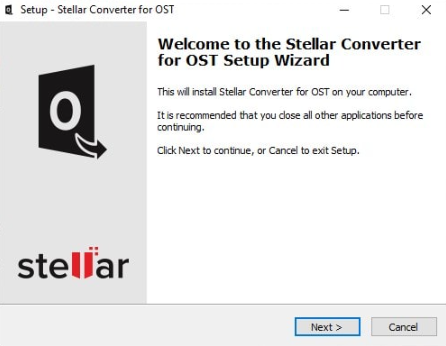 When you are asked for confirmation when installing, you can also change the default installation path from C: Drive to another.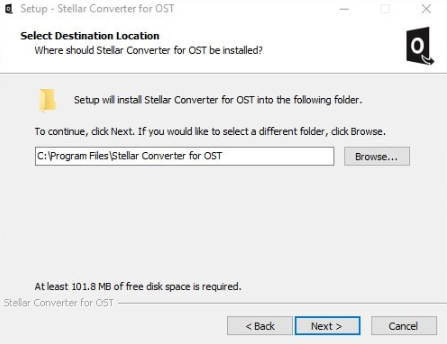 That's it! Immediately after you have installed the software, you can start using it.
How to use Stellar Converter for OST for converting OST to PST files
So, as you have installed the Stellar Converter for OST on your device; therefore, it's time to know how you will be able to convert the OST to PST file format. Thus, in case you are eager to know that, make sure to check out these steps:
Start by opening Stellar Converter for OST.

There will be a dialog box in which you can select and browse your OST files.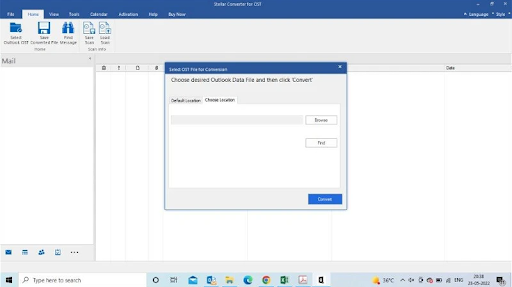 3.You are in luck if you know where your OST file is located. Click on Browse and select your file.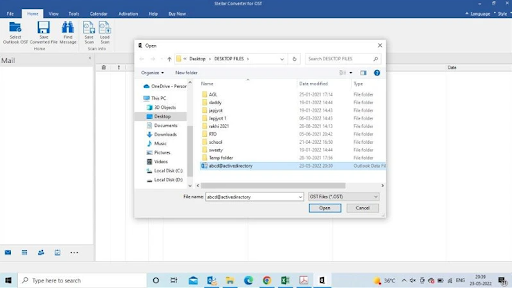 4.To find your OST file, click Find and then Look in. If you select a location, it will show you all the OST files in that location.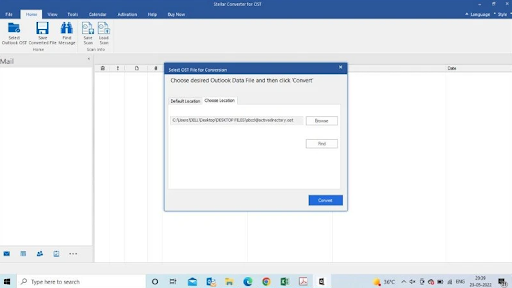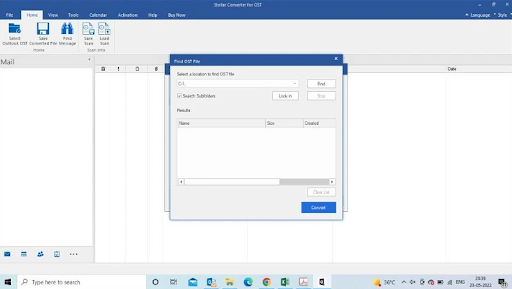 5.Select one and click Convert.
6.Please allow a few minutes for the conversion to complete.
7.On the left column, you will see all converted files.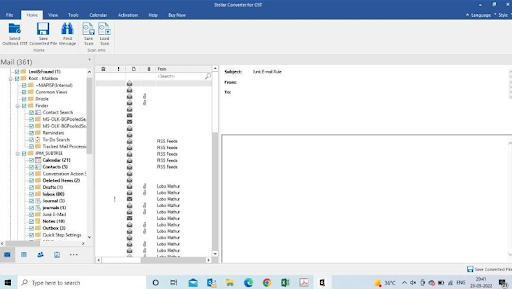 8.Save the files now. You'll find the option to Save the converted files on the top bar. Then click it.
9.In the export options, you will see options for converting the file to PDF, MSG, EML, RTF, HTML, and PST.
At this time, choose PST. Look for the file where you would like to save it. It's done.

It will only take you a few minutes to convert your OST to PST using Stellar Converter.
Conclusion
So, we have mentioned all the needy things that you need to know about the Stellar Converter For OST. We hope that this guide has helped you. Meanwhile, if you want to purchase the premium version of Stellar Converter For OST, you can check out their pricing using the given Stellar Pricing page link.