In this tutorial, we will show you the steps to stream GamePlay on your PS5. The latest entry to the PlayStation series is about to be released in a few days. But the hype mill is already up and running. The plethora of new features and optimizations coupled with the handy user interface has already set the expectations quite high. Add to the fact that you will also be able to stream content from various service providers, and there isn't much more that one could have asked for.
Talking about which, you will be able to stream Apple TV+, Disney+, Netflix, etc directly on this console. Along the same lines, watching videos of your favorite YouTuber or from your favorite streamers across Twitch is also a possibility. Likewise, if you are a gamer, then you could directly stream your gameplay from PS5 across both these platforms, aka YouTube and Twitch. And in this guide, we will help you with just. Given below are the detailed instructions set in this regard that will come in handy.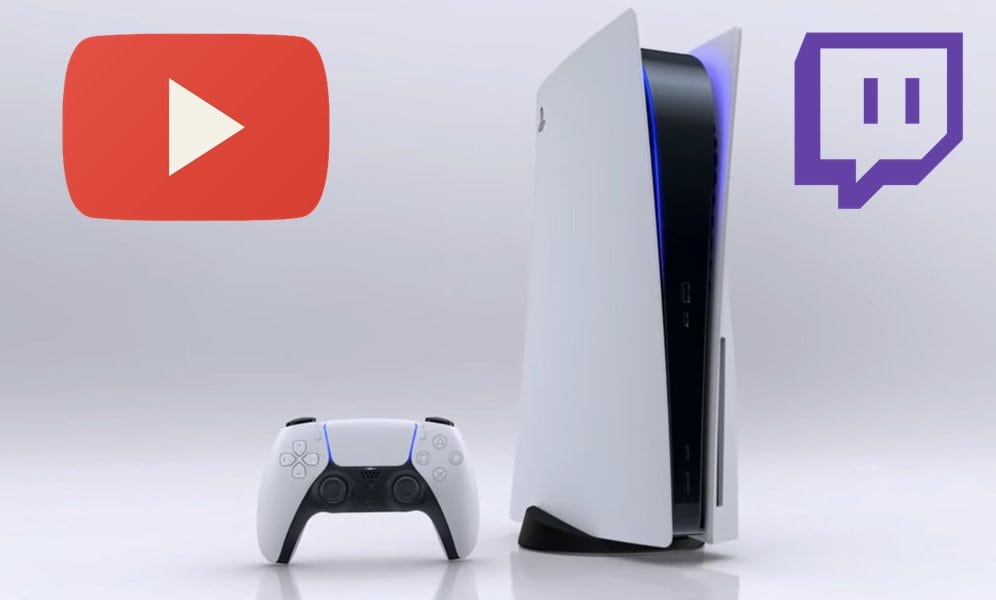 How to Stream GamePlay on PS5
First off, we will discuss the steps to stream your gameplay from PS5 to Twitch. This will then be followed by the instructions for YouTube. Just make sure that you have already created an account on these platforms. When that's done, you may proceed with the below instructions.
Stream Gameplay to Twitch
Head over to Settings and go to the Users and Accounts section.
Then go to the Link with Other Services and select Twitch from the menu.
Now you could take two different approaches to link your Twitch account with PS5:

Use a smartphone that is logged in with the same Twitch account. Then scan the QR code that gets displayed on the next screen using this mobile phone.
The next method calls for going to the Twitch Activate site from your browser that is already logged in with your Twitch account.


You will now get a code on your PS5 screen, enter it on your mobile device or website (as per the method that you had chosen earlier).
In doing so, you should get a confirmation message notifying that the account has been successfully linked.
Finally, hit the Create button on your DualSense controller and select Twitch to start the gameplay streaming from your PS5.
Stream Gameplay to YouTube
The initial steps are similar to those of Twitch. So start off by heading over to Settings > Users and Accounts section.
Next up, go to Link with Other Services and select YouTube from the menu.
A web browser will then be launched. Enter your account credentials and then verify your identity.
The latter could be done from your mobile device, computer, or voice or text message. The verification process might also take up to an entire day in some instances.
Once your YouTube account has been linked, you would be notified of the same via a confirmation message.
Now just press the Create button on your DualSense controller and select YouTube to begin with the gameplay streaming from your PS5 to YouTube.

How to Change Streaming Settings
Once you have linked the console to your Twitch or YouTube account, you could then tweak its streaming settings as well. To do so, just hit the three horizontal dots next to your account and carry out the desired changes. For example, you could enable the PS5 camera which also includes voice chat audio and displaying chat. Likewise, you could also select the desired video quality ranging from 1280×720 @ 30fps to 1920×1080 @ 60fps.
Also Read: How To Cancel Data Transfer From PS4 to PS5?
So this was all from this guide on how to stream GamePlay on your PS5. We have shared the steps for both the Twitch and YouTube services. If at any point in time, you wish to unlink your account, then head over to Settings > Users and Accounts > Link with Other Services, and choose the Unlink option. If you have any other queries, do let us know in the comments section below. Rounding off, don't forget to check out iPhone Tips and Tricks, PC tips and tricks, and Android Tips and Trick section as well.