Play Station 4 is seriously one of the best gaming devices that one can have to satisfy the gamer inside him. PS4 also contains the most capable hardware. It has 8GB of RAM as well as a GPU that is comparable to the performance of an Nvidia GTX 980. So now you know what a capable piece of hard this Play Station 4 launched back in 2013 by Sony is.
Having a fancy PC is not what you need to stream your favorite games. You have to believe in yourself and your Play Station 4 after reading the above lines. Streaming from the PS4 on Twitch, YouTube, and other streaming networks is quite easy. The only thing you require is your Play Station 4 and a stable internet connection that you already have. So let's dive into the process of streaming your games.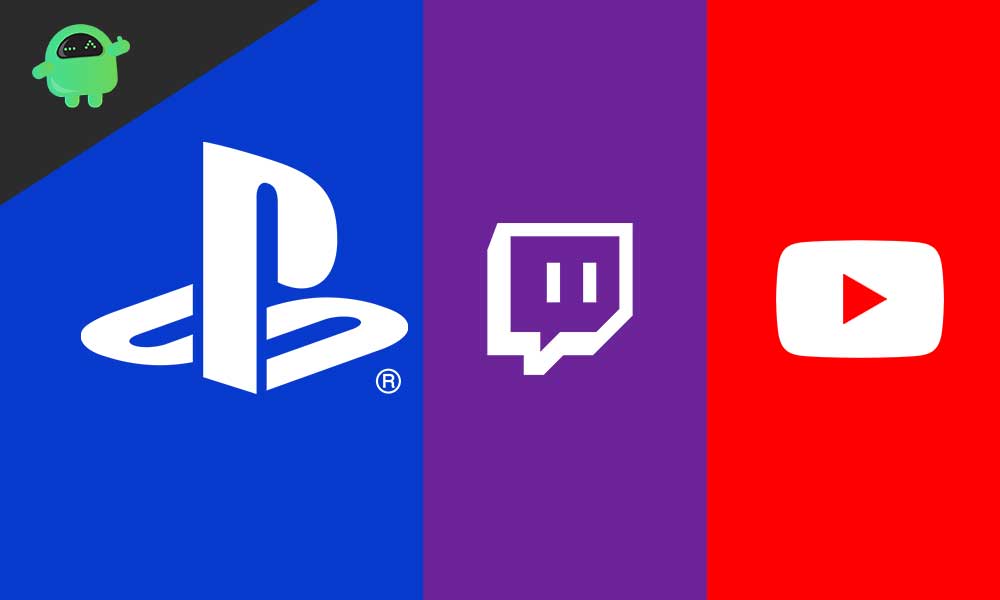 Equipment Required to Stream on Twitch or YouTube
Now we will discuss the list of required equipment that you will need to Stream your games on Twitch or YouTube. This section is divided into two sections. One is for the most essential, and the other one is recommended. But we advise you to use both section equipment to obtain the best quality stream. So let's start our guide.
Essential
These things are a must during a stream. Without these, you cannot stream efficiently.
Computer or Laptop: You need a powerful desktop computer or a comparable laptop. Powerful in the sense that it does not lag during the streaming sessions or doesn't freeze. You will need to connect the capture card with this computer or laptop. Make sure it has a USB 3.0 port.
Microphone: This is one of the most essential components. Without the microphone, your audience will not be able to hear anything you speak out. So make sure to have a high-quality microphone. A good headphone will also do the job.
Recommended
There are recommended set of equipment that will make your Stream look more professional and add a cinematic touch to it.
Capture Card: Although Play Station 4 has an internal streaming card, but we still recommend this because it will drastically improve the quality of your Stream. Most importantly, it will make your Stream look more professional. Elgato HD60S is the best capture card we know now. It is simply phenomenal with the job.
Elgato Chat Link: When you use the above capture card, this one becomes essential. Since Play Station 4 cannot play audio through headset and HDMI together. It will help you to keep your headset while streaming. If you have a simple headset, using Elgato Chat Link will improve the overall quality of the audio too.
Setting Up the Capture Card
Now we will guide you through the process of connecting your Elgato HD60S with the computer as well as your Play Station 4. Follow the steps carefully as one mistake can destroy your whole efforts.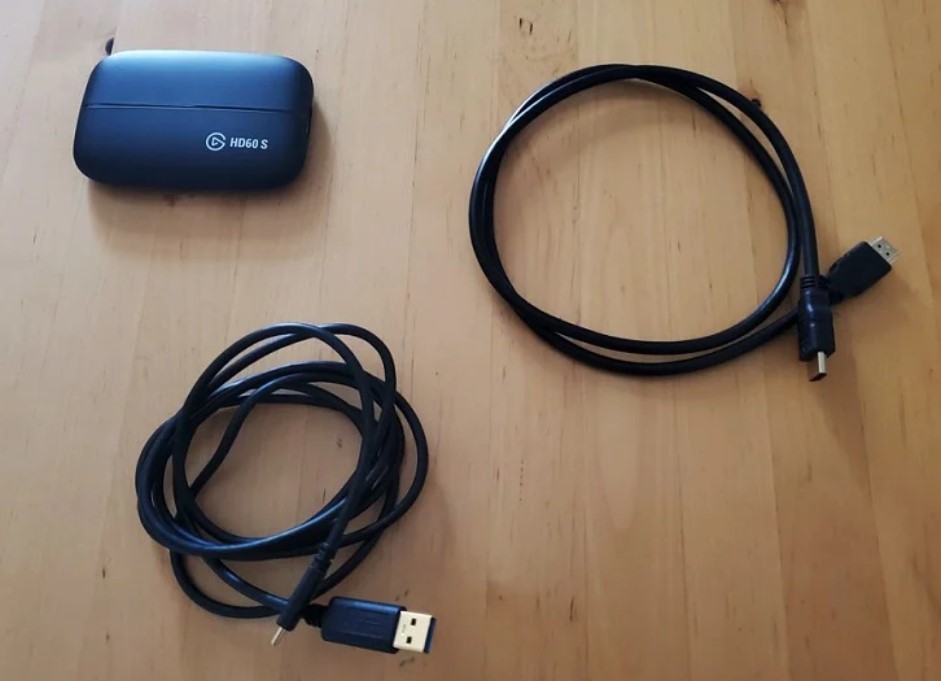 Your Elgato HD60S comes along with two cables, a USB-C to USB-B and an HDMI cable. Plus, the USB-C type to the Elgato's Type-C port.
Now plus the USB-B side into the computer or laptop. You must take care that it must be plugged into a USB 3.0 port else Elgato won't work.
Now you have to plug one end of the HDMI of your Play Station 4 to Elgato HDMI IN port.
Then take the HDMI cable that came with Elgato and plug that into HDMI OUT port of your Play Station 4 and the other end to your TV or Monitor.
Now you need to plug Elgato Chat Link to Audio IN port of Elgato.
Download Elgato Game Capture software to start streaming in professional quality. You can download Elgato Game Capture by clicking on the below button.
Download Elgato Game Capture
Streaming Games on Twitch or YouTube
Streaming Games from your Play Station 4 is incredibly easy, and you just need to follow the below-mentioned steps. Moreover, there is an online streamer built in your Play Station. So no worries, everything is going to be quick as well.
Start playing a game on your Play Station and then look at your DualShock Controller. You will see a "Share Button" on it.
Press the Share Button
You will see an option on your screen, asking for Twitch or YouTube.
You have to choose the appropriate service on which you want to stream.
Now a page will appear asking you to adjust some settings before the starting of Stream, such as Title of Stream, resolution, and quality as well as microphone inclusion.
Once done, scroll to the bottom then click on Start Broadcast.
Your game streaming will start, and your friends will be able to watch your dominating gameplay. Now when finished streaming, again click on the Share button and select Broadcast settings. Then finally, click on "Stop Broadcasting" this will stop your live Stream. You can also include live cam while streaming. But for that, you have to pay a premium and install a Play Station 4 Camera.
Now, if you Twitch or YouTube account is not linked with the Play Station, you will not be able to stream. We will now guide you to link both the accounts to your device.
Link Your Account
If you want to link your account to Twitch, go to this website Twitch on a web browser and enter the six-digit code that you will see on your Play Station  4, when you click on link Twitch.
If you want to link your account to YouTube, simply login to YouTube, providing your Google ID and password, and you are ready to go. You will receive a notification that your PS4 has been successfully linked with your YouTube account.
Now both of your accounts are successfully linked, and you can start streaming any time you want
Other Steaming Sites
As for now, there is no support for Play Station 4 to Stream on other Streaming applications. But don't worry because most of the game watching crowd is available on Twitch and YouTube itself. You will never feel the need for streaming on other sites. Moreover, these two sites are secured as well as stable for streaming and available to watch all over the world.
Wrap-Up
This guide was to help the users who wanted to stream their Play Station 4 gameplay on Twitch and YouTube. Since the support for other sites is not available yet, they have to be comfortable with these two. We hope this guide was helpful to you. If you have any queries or feedback, feel free to comment down below with your Name and E-mail ID. Likewise, check out our iPhone Tips and Tricks, PC tips and tricks, and Android Tips and Tricks for more such tips and tricks. Thank You.