Everybody loves playing games. In the world of digital gaming, there are mainly two types of games. The first type is PC Gamers, and the second ones are Mobile Gamers. Both are equally enjoyable in their own perspective. There are already billions of games available on the play store as well as the app store. But after recent developments, your favorite PC games can now be played on your smartphones too. If you have landed on this page, then we are sure you are excited to learn How to Stream PC Games in Your Phones. So let's get started.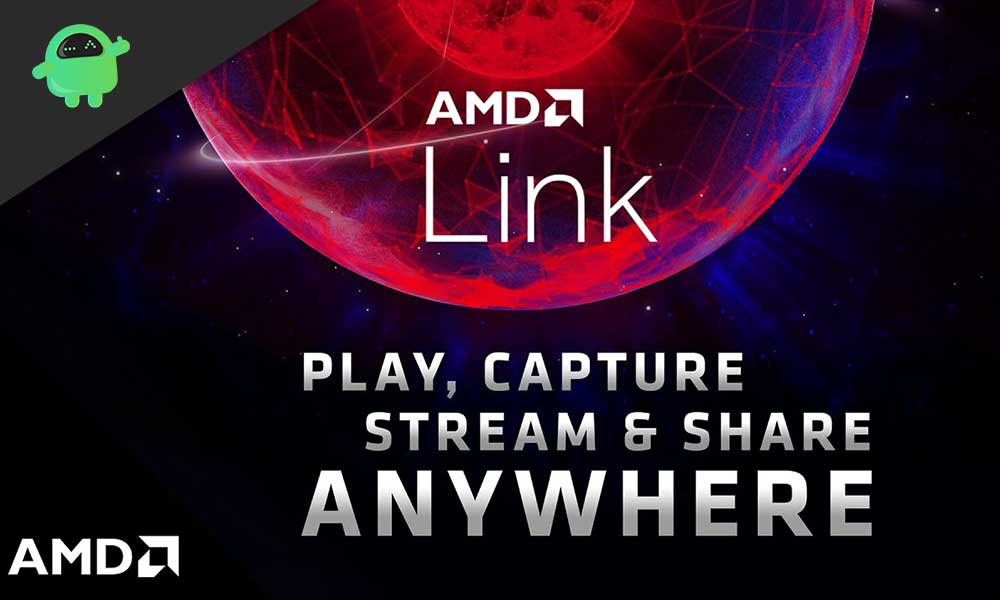 What is AMD Link?
AMD Link is a software designed by Advanced Micro Devices that lets users play or stream the PC Games onto their smartphones. This thing comes handy when the user is habitual to play mobile games, but now he is unable to find his favorite title in the store. Or anything maybe the case, we have got you covered. AMD Link not only lets you stream PC games on your smartphones, but it also allows users to stream the game online and share with friends. Now some people might wonder this application compatible with our devices? Or can my smartphone handle such titles? If that is also the case with you, we have all the answers to your queries. Just keep on going, and you will have all your doubts cleared.
System Requirements:
When discussing games, we must keep in mind the essential factors for gaming. And they are the system requirement. We have mentioned below the system requirements to stream PC games on your Smartphones.
Android Smartphone running minimum Android 5.0 (Lollipop)
iPhone, iPad running iOS 10.0
Windows PC running Windows 7 or Windows 10
AMD Radeon Graphics card of minimum 2GB
AMD Radeon Adrenalin Edition 2019 Device Driver
So now you know that your device is compatible, let's move on the detailed guide to Stream PC games on your Smartphones.
Step 1: Download AMD Link in Smartphone
Downloading AMD Link on your smartphone opens the door between the smartphone and your AMD powered PC. This application has several inbuilt features. To name some of them are system monitoring, online streaming, game streaming, game capture, voice commands, and whatnot. If you want to play PC games on your smartphone, this is the first step. We have provided a download link of the application, in case you're not able to find it.
Note: You can only stream the PC games on your smartphones when you are connected to the same WiFi network.
Step 2: Connect the PC to your Smartphone
After downloading the AMD Link application on your smartphone, you need to connect the PC to your smartphone.
To do this, first, open AMD Radeon settings on your computer and select AMD Link. Then turn on the AMD Link by switching the toggle. Then click on add device. A QR code gets displayed.
After that, simply open the mobile application and click on add new PC. It will then ask for camera permissions, allow and then scan the code being displayed on your monitor. Both the devices will get interconnected.
Note: If some error occurs, you can then add exceptions for the AMD Link application in Windows Defender.
Step 3: Playing PC Games on your Smartphone
If you have set everything according to what we have discussed, now you're ready to play PC Games on your smartphone. Now open the AMD Link application on your smartphone, and you should be able to see five buttons at the bottom, and one among them will look like a game controller. Click on that button. You will see the list of all the games installed on your PC.
Now, to stream the game on your mobile by clicking on the desired game. When you click, the game is opened on your PC and directly mirrored on your smartphone as well. So from there, you can control it.
Note: If you don't see your desired game, you can add the game by opening the Radeon settings, choose the gaming tab, and select Add. The game will be added. And now you can play that game too.
Step 4: Improving Stream Quality
Being able to play computer games on smartphones is exciting. But what to do if you don't get the view as expected? So now we will discuss how to improve the Stream Quality. AMD Radeon offers tons of customization, which leads to better Stream Quality. Like, if your smartphone does not have a 1080p resolution display, you can crank down the settings on your PC a bit. Also, if you are experiencing low frame rates, you can test it out and increase. You can check this out. Further, you should know that the highest frame rates available are 60fps. But with 60fps, it's more than enough if you play on your mobile device.
You can also adjust the bit rates and the sound quality of your stream. But remember with increasing quality, the demand for internet speed also increases. So keep in mind the internet connection speed and adjust settings accordingly. Bit rates are available for both audio and video, choose the option you like. For a better understanding of the quality and the available resources, click on Test Stream.
Things you Should be Aware of
After reading, you have now got a clear idea of how to stream PC Games on Smartphones. So further, we would like to add somethings that you should take care of during the streaming. Given below are points that you must keep in mind for hassle-free gaming.
This service is on a trial period as of now, so many games are not compatible.
We have listed the minimum system requirements above, and a higher system results in better performance.
Before you start playing, you must be signed in to the launcher. So try launching the game first in PC and after that in AMD Link.
Some games might not register control actions, and if this is the case, the game isn't compatible.
If on-screen buttons distract you, you can use a Bluetooth gamepad to control the game.
These were some of the points to remember. We hope you have got an explicit knowledge of streaming games from your PC to smartphones. Happy Gaming