On Studocu, students can find lectures, study guides, textbooks, and other academic materials from their peers and professors. It's worth noting, however, that the platform isn't entirely free since some documents can only be accessed through a premium account. Studocu documents are available for free download without having to pay a dime. You can download Studocu documents for free using some of the methods and tools described in this article.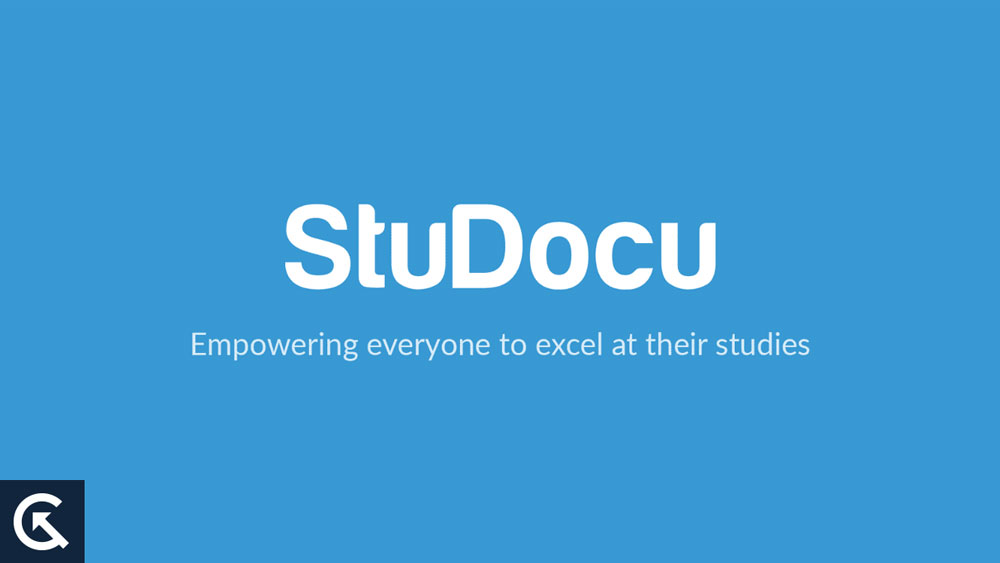 Understanding Studocu and its Document-Sharing System
Stuocu is an online platform to help students collaborate, share and prepare for academic material. Students looking for study assistance or those wanting to share their knowledge will find it an invaluable resource. In addition to lecture notes, study guides, and past exams, the platform includes an extensive database of academic documents.
Studocu's document-sharing system allows users to upload and share their academic materials. It also features a rating system, allowing users to rate the quality of the documents they find. In general, the higher the rating, the more reliable the document is considered to be. However, some documents can only be accessed through a premium account, which requires a subscription fee.
Why Download Studocu Documents for Free?
Even though Studocu has many useful resources, accessing them can be quite costly. It may not be feasible to pay for a premium account for students on a tight budget. Furthermore, some users may only need to access a document once, making subscriptions unnecessary.
You can download Studocu documents for free without violating copyright laws or breaking the rules. Check out some ways you can download Studocu documents for free by using these methods and tools.
#1. Using Studocu Downloader
With Studocu Downloader, users can download Studocu documents for free. Using the tool, users can download the document directly from the Studocu server by scraping the Studocu website.
Studocu Downloader works as follows:
To download a document, visit the Studocu website and search for it.

Copy the document's URL from the address bar once you have found it.

Go to Studocu Downloader and paste the URL there.

You will be prompted to download the document when you click the "Download" button.
#2. Using Scribd Downloader
With Scribd, you can access various academic documents, including books, articles, and research papers. Students looking for academic materials may also find some Studocu documents on the platform.
Users can download Scribd documents for free using Scribd Downloader, a web-based tool. It bypasses Scribd's subscription system and lets users download documents directly from the website.
To download Studocu documents with Scribd Downloader, follow these steps:

You can search for the document you want to download on Scribd's website.

Copy the document's URL from the address bar once you have found it.

Go to the Scribd Downloader website and paste the URL there to download Scribd.

You can now download directly from the server without going through Scribd's subscription system by clicking the "Download" button.
#3. Using Google Search Operators
Users can retrieve specific results using Google Search Operators, which allow them to perform complex searches and retrieve complex results. It is possible to find Studocu documents using Google Search Operators without searching the entire platform database.
To find Studocu documents, use the following Google Search Operators:
Open your web browser and search for Google.

Enter the following query in the search bar:

site:studocu.com filetype: pdf

"document title."

The "

document title

" should be replaced with the name of the document you are looking for.

When you hit enter, Google will display a list of results corresponding to your query. To download a document, click on the link.

Once on the document's page, select "

Copy link address

" from the right-click menu.

The next step is to open a new tab in your browser and paste the link into the address bar. You can download the document by pressing enter.
#4. Using JDownloader
Studocu is one of the many hosting sites supported by JDownloader, a free and open-source download manager. With the tool, you can download multiple documents simultaneously, and it is easy to use.
To download Studocu documents using JDownloader, follow these steps:
Start by downloading and installing JDownloader.

To access Studocu's website, open JDownloader.

Copies the document URL you want to download from the search engine.

Using the "

Add links

" button in JDownloader, paste the URL for the document into the text box.

The download process will begin once you click the "

Start

" button.

Using JDownloader, you will be able to download the document from Studocu.
Wrap Up
With Studocu, you can access academic materials for free without paying for a premium account. Despite some methods requiring some technical knowledge or extra steps, they are all legal and do not violate copyright laws.
It is important that you keep in mind that you can use Studocu Downloader, Scribd Downloader, Google Search Operators, or JDownloader responsibly and only for educational purposes. You can access academic resources through these methods to excel in your studies. So, that's all we have for you. We hope that this guide has helped you. Meanwhile, if you need more info, comment below and let us know.