If you are looking for an easy-to-use and user-friendly PDF converter, then SwiftDoo PDF is the best option. And guess what? Here in this guide, we will discuss everything about the SwiftDoo PDF.
This is a full-featured PDF solution designed for users seeking a multi-functional and affordable PDF management solution. Another important feature is its conversion capabilities. You can convert one or more PDFs in batches to Word, Excel, PPT, image, or scanned copies and vice-versa.
Furthermore, you can change the colors and sizes of your fonts as well as add or remove text from your PDF documents. Additionally, SwifDoo PDF doesn't require high resources of your computer and still offers a great user experience. There are more features that the SwifDoo PDF offers. So, if you are interested in knowing about them, make sure to read this guide until the end.
SwifDoo PDF: Everything You Need To Know
SwifDoo PDF is a well-known name out there in the market that allows you to convert your PDF file into several formats and vice-versa. However, you do not need to pay for it initially as the software comes with a 30 day free trial period. Therefore, first, try and then decide whether to go with this software or not.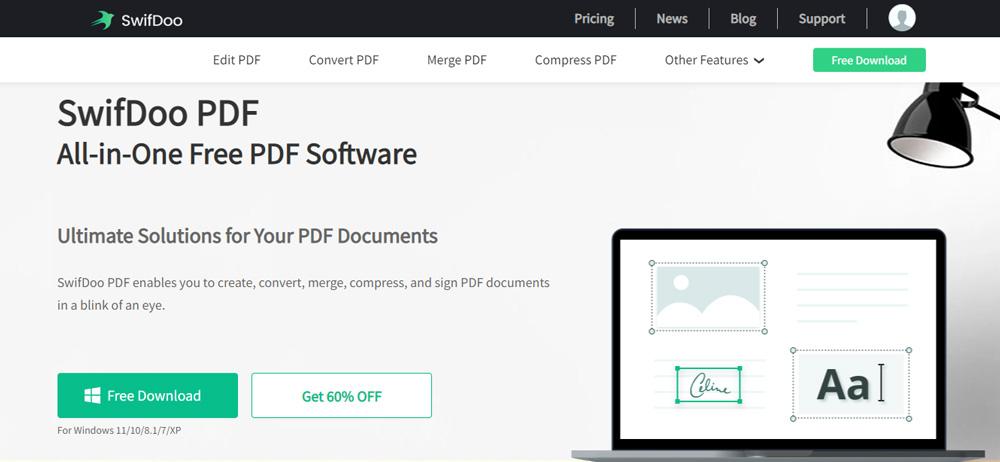 System Requirements:
Operating System: Windows XP or Newer
CPU: 1 GHz processor or above
Free Disk Space: At Least 150 MB
RAM: At Least 1 GB
What Are The Features of SwifDoo PDF?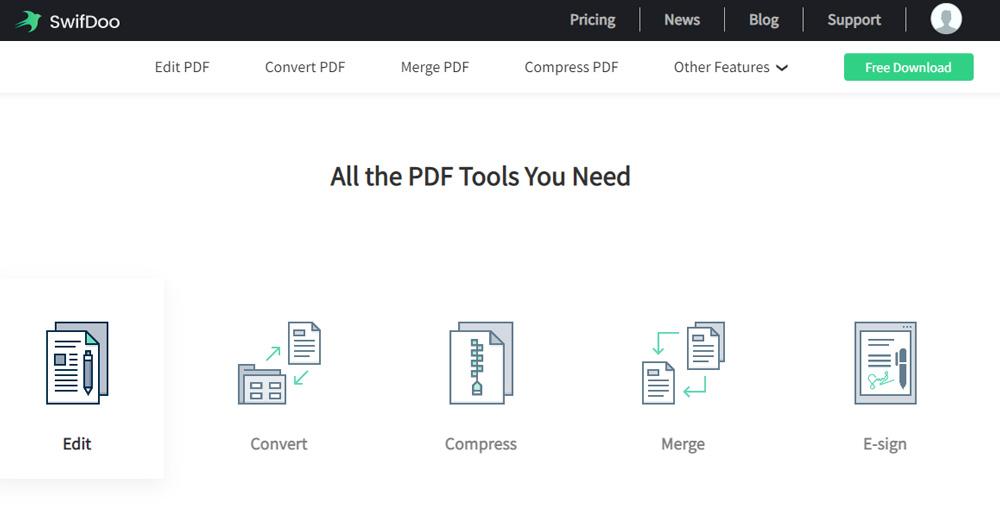 Although there are many features that SwifDoo PDF offers, but the most highlighted ones are mentioned as follows:
Convert emails, attachments, and folders into PDFs.

All PDFs can be converted at once.

It's easy to edit PDF content.

Crop and add custom elements swiftly.

Add images and links to PDF or white-out PDF content.

Convert PDF to Word, Excel, PowerPoint & other formats.

Main benefits of PDF compression.

Easily separate PDF files.

It offers three methods for adding a signature almost instantly.

There is no loss of data.

Quickly merge PDF files.
Why Choose SwifDoo PDF Software?
There are many reasons to choose SwifDoo PDF Software, but some of the most important and valuable reasons are mentioned below:
#1. Powerful Features to Speed Up Your Efficiency
Easy-to-use features and intuitive design make SwifDoo PDF the perfect solution for time management and work problems. In addition, files can be changed with ease, and PDFs can be converted to Microsoft Office formats.
#2. Lightweight and Powerful
SwifDoo PDF takes up a much smaller amount of disk space than other PDF software and gives you a faster download speed.
#3. Protect Sensitive and Confidential Information
You can protect PDF files with different password levels, differentiating permission levels, and eSignatures. Therefore, now you won't have to worry about password leaks.
#4. Open a PDF Document Quickly
Using SwifDoo PDF, you can open PDF files in a flash. In addition, SwifDoo PDF aims to make PDF handling simple by incorporating a Microsoft-like interface. As a result, you will not have to worry about PDF-related tasks.
How To Convert PDF to Other Formats or Vice-Versa?
Well, it is very easy to convert your files into different formats. You can use these steps in order to convert your files:
Initially, visit the

SwifDoo PDF converter

website using the given link.

After that, select either convert from PDF or convert to PDF option from the left side menu.

Then, tap on the

+Choose File

.

4.Now, browse your PC, select the file you wish to convert, and hit the Open button to start the conversion.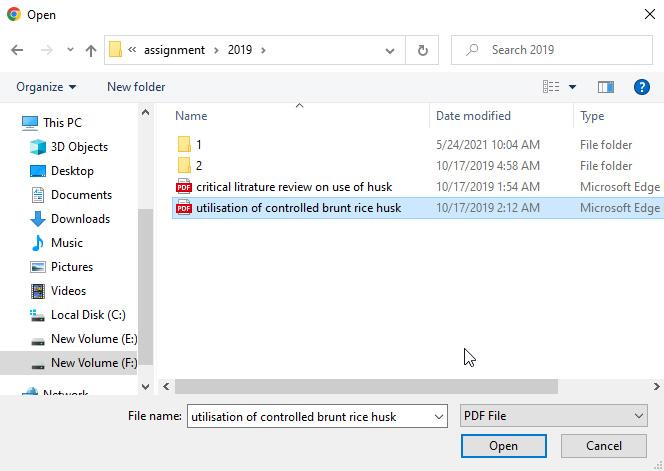 5. Then, wait for a while and then download the converted File.
How To Delete Pages from a PDF Using SwifDoo PDF App
SwifDoo offline version makes the process of deleting pages from your PDF file easier. You can do this just by using some easy guidelines as mentioned below:
First of all, visit the SwifDoo PDF official website and download the software from there. Then, install it on your device.

Afterward, launch the program and browse through a PDF document. Click Delete on the Page tab if your PDF has multiple pages you wish to delete.

Next, select the pages you wish to delete by selecting Delete Selected Pages.

That's it. Now, right-click on the page and hit the

Delete

Page or the

Delete

icon button.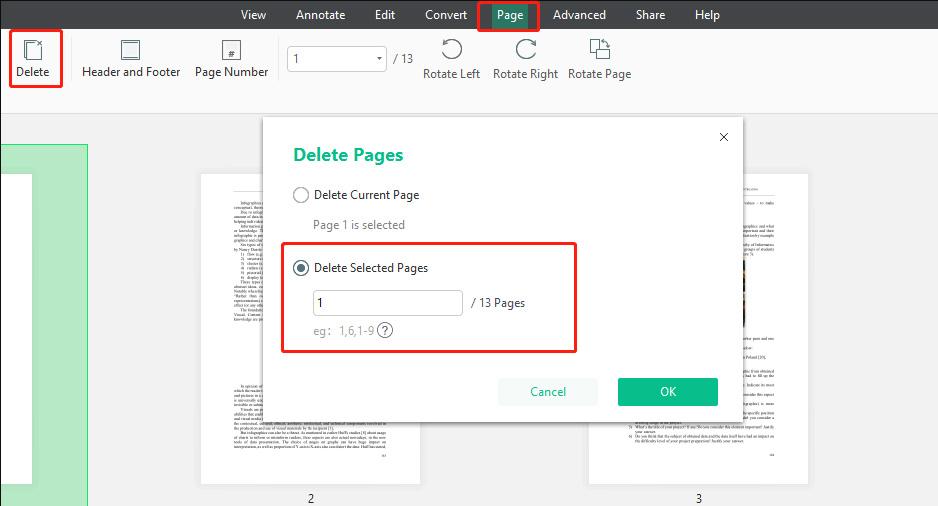 So, that's all we have to say about the SwifDoo PDF. We hope that every question that you have on your mind gets cleared. Nevertheless, in case you still have any doubts or queries, make sure to comment below and let us know.