In this guide, we will show you the steps to take a screenshot in Firefox Private Mode on Android. When it comes to privacy-centric browsers, Firefox has firmly established itself right there at the top. With the ability to block trackers and scripts and giving you a much secure browsing environment, there's not much left to ask for. Talking about the latter, it also has a built-in incognito mode known as the Private Browing Mode, where your browsing history and activity wouldn't be tracked.
You can also add its shortcut directly to the desktop. Likewise, you could even take it a step ahead and instruct the browser to open the links in private browsing mode by default. With that said, there are a few concerned users that are looking for ways to take a screenshot in Firefox's Private Mode on their Android devices. If you are also on the same page, then this guide is here to help you out. Follow along for the instructions.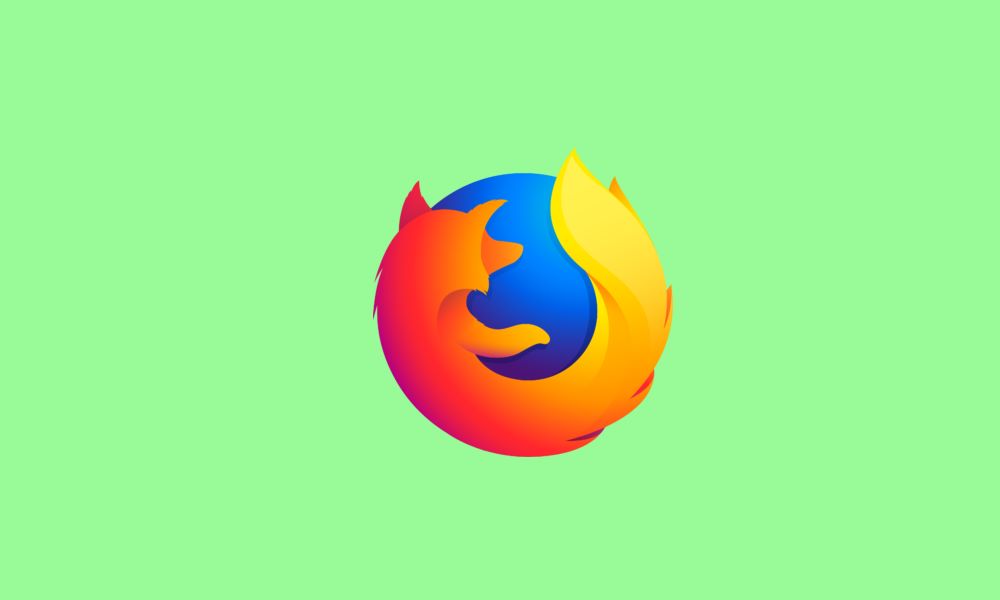 How to Take Screenshot in Firefox Private Mode on Android
By default, when you try and capture a screenshot in the browser's private session, you will straightway be greeted with the Couldn't take screenshot message. With that said, you don't need to take the help of any tweak or workaround as the browser has itself added a toggle through which you could easily control this feature. Here's what you need to do: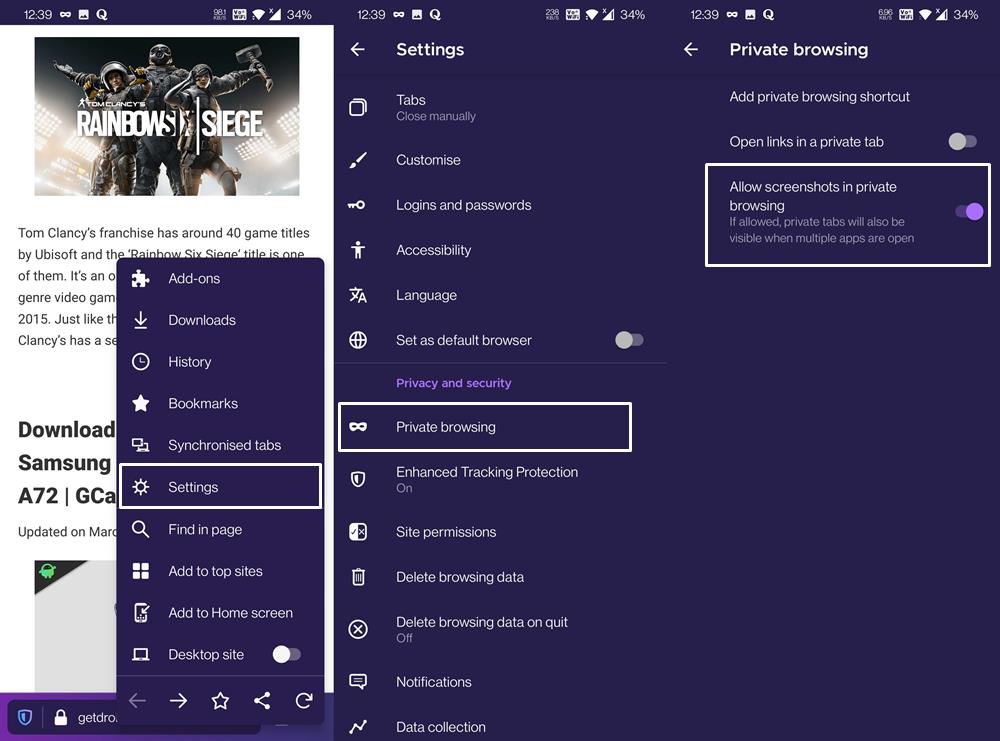 To begin with, launch the Firefox browser on your device.
Make sure that you're currently working in a Private tab.
Then tap on the overflow icon situated at the bottom right and select Settings from the menu.
Then go to the Privacy and Security section and tap on Private Browsing.
Finally, enable the toggle next to Allow screenshots in private browsing.
That's it. From now on, you would be able to take screenshots in the Firefox Private Mode on Android. If at any point in time there's a change of plan, then you could easily disable the toggle and revert to the default option. Rounding off, here are some iPhone Tips and Tricks, PC tips and tricks, and Android Tips and Tricks that you should check out as well.