TCL, a major player in the smartphone industry, is known for making great products at affordable prices. There have been complaints in the past about the company's slow pace of releasing software updates for its handsets.
As the Android ecosystem develops, customers anticipate new updates to improve their device's functionality and provide access to previously unavailable features. Like other users, TCL customers are also curious about the availability of the Android 14 update for their devices.
If you are a TCL user wondering if you will get the Android 14 update, you are in the right place. This article delves into TCL's future update plans for Android 14 as of right now. We will also look at the list of TCL phones that will get the Android 14 update. So, let's get started!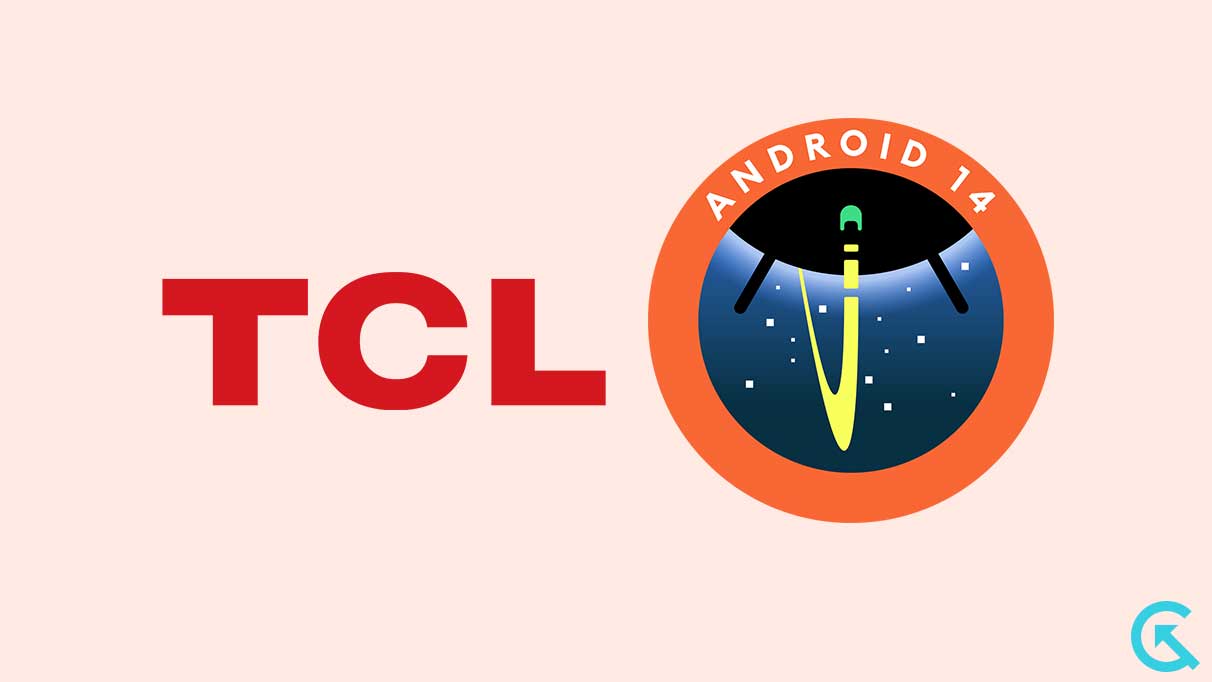 Update October 04, 2023: Google has officially announced the Android 14 stable version. Android 14 brings several new features and improvements that enhance the overall user experience. Users with a Pixel 4a 5G and later can install the update right away. Other users have to wait for their OEMs to release the update for their device.
Update September 21, 2023: Google has started rolling out the Android 14 QPR1 Beta 1 for the Pixel devices. Android 14 QPR Beta 1 or Quarterly Platform Release Beta 1 comes with some features and bug fixes that enhance the overall software experience. The Android 14 stable release will be on October 4th.
Update September 07, 2023: Unfortunately, the stable release of Android 14 keeps getting pushed back. Google has released Android 14 Beta 5.3 which brings some minor improvements and bug fixes. The stable version of Android 14 is set to be released on October 4th alongside the Pixel 8 series.
Update August 26, 2023: Google has also released the Android 14 Beta 5.2. However, the Beta 5.2 seems to be available only for the Pixel Tablet and the Pixel Fold. The new update brings a ton of bug fixes to these devices including unresponsive fingerprint issues, docking issues with the Pixel Tablet, screen flickering, and more. If you have one of these devices, you can install the update on your device.
Update August 19, 2023: Unfortunately, Google's promise wasn't true. Google has released the Android 14 Beta 5.1 update for the Pixel devices. The eligible Pixel devices are receiving the update rollout, introducing bug fixes to Android 14. Google has committed to resolving a specific wallpaper issue, potentially leading to the Beta 5.2 release. The exact release date for the stable Android 14 update remains uncertain.
Update August 12, 2023: Google has just announced the Android 14 Beta 5. This unveiling confirms that this update is the final one before the stable release. Google has confirmed this in an official blog post on the Android Developer's website. Android 14's update brings enhancements, bug fixes, and the addition of a couple of new features. If you have a Pixel device, you can promptly install the update. Nonetheless, the stable version's release is predicted to be postponed to late August.
TCL Android 14 Release Date
TCL might release the Android 14 update for eligible devices in late 2023 or early 2024.
There is no official information on when TCL will release the Android 14 update for its smartphones. However, we can make some speculations based on past company trends.
TCL, unfortunately, has a not-so-good reputation when it comes to providing timely software updates. The company has been slow when delivering almost every single major OS update.
The software update policy of the company is also very vague, with some devices guaranteed to receive two years of major OS updates while others guaranteed nothing.
Conversely, Google has finally reached the end of Android 14 Beta, and the stable Android 14 update is just on the horizon. The stable Android 14 update is expected to be released in August 2023.
Other smartphone manufacturers are also expected to announce their versions of Android 14 at the same time frame. Hopefully, TCL will also announce something about Android 14, but that is highly unlikely.
If we were to dig into the past, TCL released the Android 13 update for its device in late 2022 and early 2023. Hence, we can expect the same with Android 14 as well. We'll investigate rumored release windows and keep you posted on any official updates on Android 14 on TCL smartphones. Stay tuned.
TCL Android 14 Features
There is no information on the features of Android 14 for TCL devices. Support for Satellite Connectivity, predictive back gestures, upgradable root certificates, improved foldable support, and a redesigned sharing menu are just a few of the exciting new features coming to Android 14 this year.
Potential enhancements to multitasking, system performance, and battery life are also on the cards for Android 14 users. However, these features may not be coming to your TCL smartphone.
Although TCL has not officially stated that the Android 14 features will be available on their smartphones, we can still hope that most of the features will make their way to TCL UI 6.0 based on Android 14. Stay tuned for the official release.
List of TCL Phones Receiving the Android 14 Update
As expected, there is no concrete information on the list of TCL phones that will receive the Android 14 update. However, history shows that not all TCL devices get the latest Android version, even if some have received major software updates. Even though there is no official information, we can speculate which devices will get the Android 14 update.
We have made a list of TCL phones expected to receive the update to inform TCL users if their devices are eligible for Android 14. This list is compiled based on information like update history and official declarations from the manufacturer. Here is a list of TCL phones that are expected to get the Android 14 update:
TCL 40 XL
TCL 40 X
TCL 40 XE
TCL 40 SE
TCL Tab 11
TCL NxtPaper 12 Pro
TCL NxtPaper 11
NOTE: The above list is purely based on speculations and does not represent the official list. Therefore, some phones may or may not be a part of this list. We will update the list once TCL officially announces Android 14 for its smartphones.
Final Words
Timely updates are becoming increasingly important in the Android ecosystem as they allow developers to provide users with new features, increased security, and superior performance. Users of TCL devices are eagerly anticipating confirmation of an Android 14 update, and we will keep you updated on any announcements made by TCL in this regard. Stay tuned to find out if your TCL device will be one of the lucky ones to receive the exciting new Android version, Android 14.