TCL is a known name when it comes to smart TV. They have many smart TV lineups launched recently. But, those users who buy TCL smart TV face many problems as the YouTube videos are not playing or working on their PC. Well, this is not a widespread issue that TCL TV users face. However, that's the reason why there aren't many fixes available. But don't worry, as we have some fixes that have the potential to resolve TCL Smart TV YouTube videos not playing or working. Therefore, if you want to know those fixes, read the guide until the end.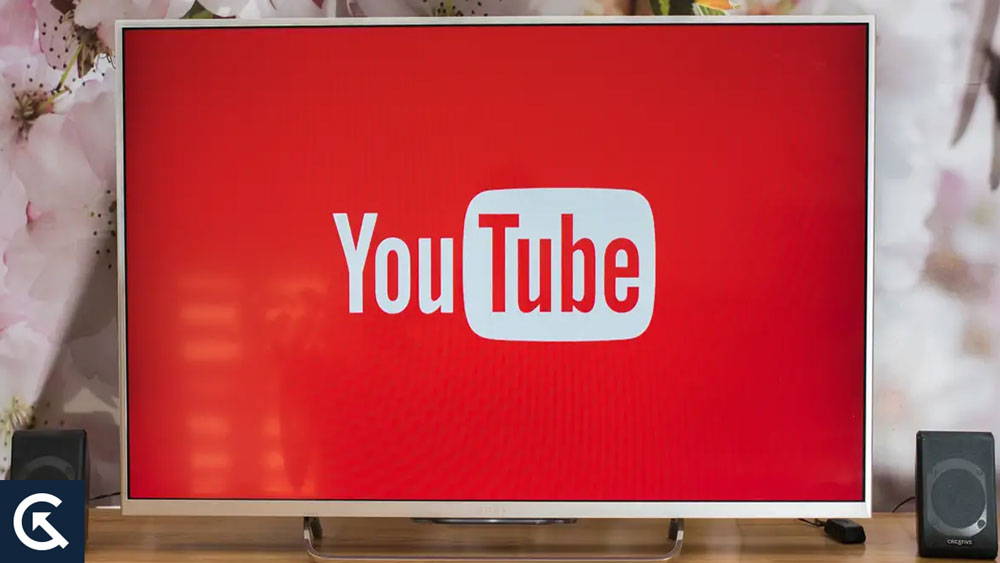 How to Fix TCL Smart TV Youtube Videos Not Playing or Working
Fixing the TCL Smart TV YouTube videos not playing or working isn't rocket science. Yes, you can easily resolve this problem by performing the fixes mentioned below. Therefore, let's check them out:
Fix 1: Restart The YouTube TV App
You should restart your YouTube application if you have not yet tried any of the solutions mentioned below. However, several users have already reported that the issue can be resolved by restarting the computer. Therefore, you must try this fix and let us know if it works.
Fix 2: Restart Your TV
You may have a corrupted cache file when your YouTube app doesn't load after restarting. Nevertheless, this is why you are having trouble. This can be resolved by deleting these files from your TCL Smart TV, which requires restarting. It is also a good idea to power cycle the device. So, to disconnect all the cables tied to your TV, turn it off and unplug it. But don't forget to leave the cables unplugged for 30-40 seconds. After that, plug them in and boot the TV to check whether the YouTube app is not playing or the working issue gets resolved.
Fix 3: Check Your Internet Speed
Is your network/internet working properly? If YouTube shows this issue, your internet connection might be the cause. You can use the Ookla speed tester website to determine whether the error is due to your internet connectivity rather than your router. Once your internet connection is restored, it will take some time for the YouTube app to start working again.
Fix 4: Check The YouTube-Server
YouTube servers may not be working or are down, which could also explain why YouTube doesn't work on your TCL TV. In other words, even if you have good internet but YouTube's servers are down, you cannot stream any video.
Thus, we recommend checking Downdetector's server status for YouTube. When there are too many reports and complaints, it indicates that there is an issue with the servers. In this case, you should wait for the servers to be restored.
Fix 5: Make Sure Your YouTube Account is Still Active
If you want to view YouTube videos, ensure your account is active, and you're using the correct login information. You might not be able to connect your YouTube account to the Roku app if your YouTube account has been deleted or locked.
Fix 6: Update YouTube App
It is crucial to keep the app updated with the firmware update. When you update software, an old version of apps won't work. Perhaps this is the reason why your YouTube app doesn't work. Using this method, you can update your app and eliminate the error codes you may receive. So, let's check out the needy steps for that:
Open the app store on your device.
Tap on the Profile icon.
Now locate the YouTube app and tap on it.
After that, simply hit the Update button if available.
Fix 7: Factory Reset TCL TV
It is recommended that you reset your TCL TV after trying all of the above methods; this will ensure that YouTube will work. However, to factory reset your TCL TV, follow these steps:
To access the main menu, press the remote button.
Thereafter, click on the Settings option located at the bottom of the page.
Using the right arrow, select the System option.
Now, to access Advanced system settings, select the right arrow button, scroll up and down, and select it.
Select the Factory Reset option using the right arrow button.
Sum Up
So, that's how to fix the TCL smart TV YouTube not working or loading issue. We hope that this guide has helped you. However, if you want to know more fixes, comment below and let us know.