Currently, on its Sixth Season, Pokémon GO is still one of the best games in the market, with over 1 billion downloads since 2016. The basic idea of the game is that the player must physically travel to explore the game's map, catch Pokémons, and visit PokeStops. But most people prefer to play games from the comfort of their couch, and it's also quite dangerous to use your phone while walking down the streets. And if you are a Pokémon GO fan and want to play the game without roaming around, we have the perfect solution for you, Tenorshare iAnyGo.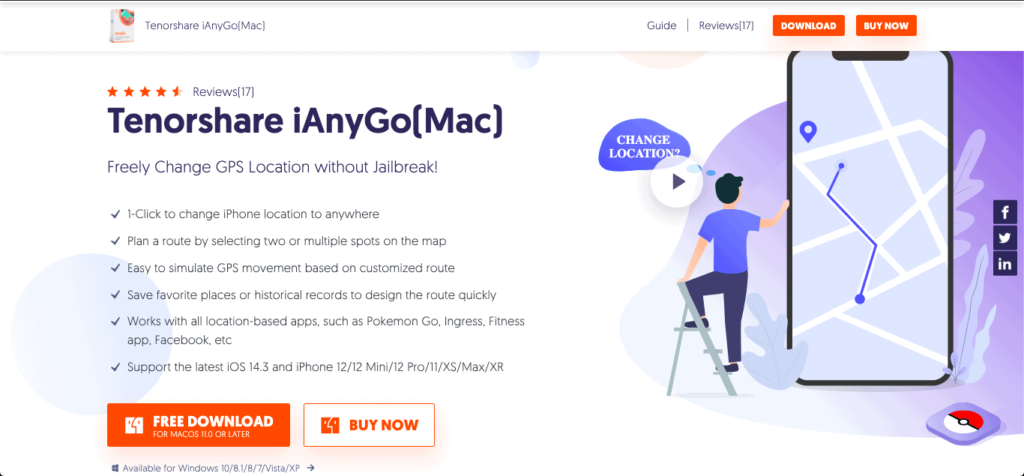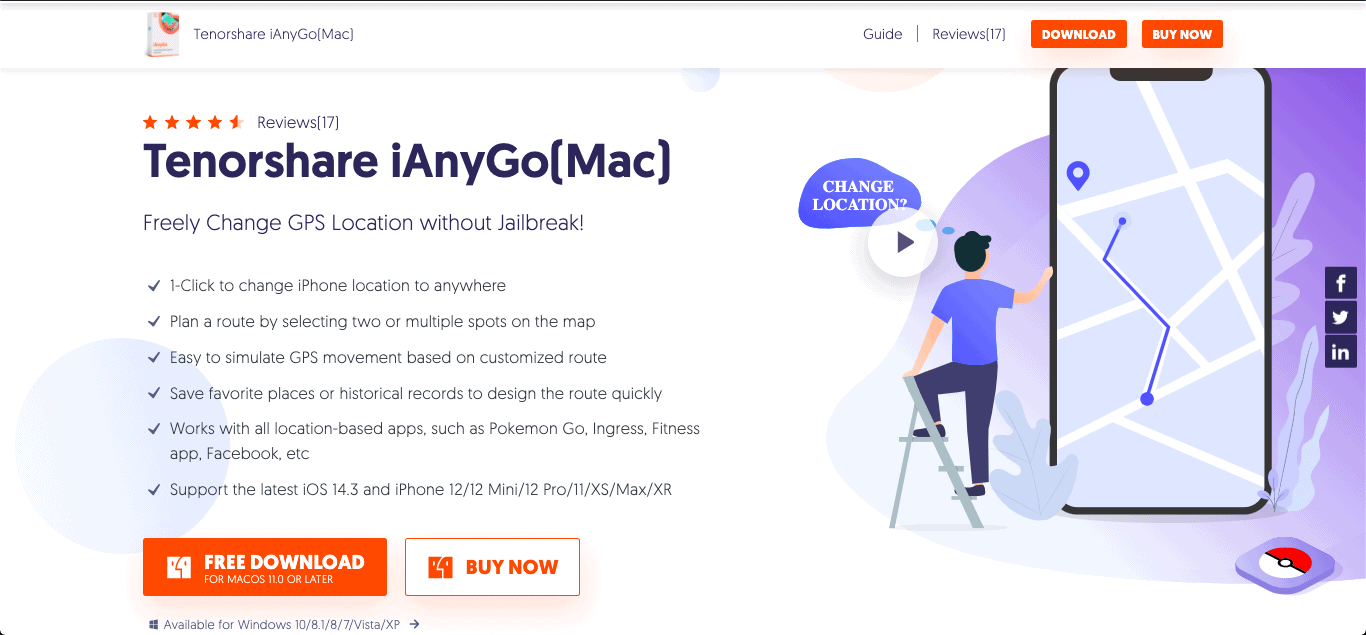 Tenorshare iAnyGo is an iOS GPS Spoofer that lets you change your GPS location on your device. The app enables the user to mock its GPS location in just 1-click without any hassle. What sets Tenorshare iAnyGo apart from other competitors is the features it comes with like, plan a route by selecting two or multiple points, saving favorite places/historical records, simulating the speed of walking, driving, or cycling, and a lot more. It even works with location-based apps like Pokémon GO, Facebook, Instagram, Bumble, etc. Using the Tenorshare iAnyGo, you can catch more Pokémons (Pokémon GO), get more matching on dating apps like Bumble, and more. The app is quite simple to use and comes with advanced features like pause movement at any moment, set a number of trips, and more. And the best part is you don't need to jailbreak your iOS device to use the app.
To show you how powerful is the Tenorshare iAnyGo, here's a quick guide on you can use the app as an iOS GPS Spoofer in Pokémon GO:
Download and Install Tenorshare iAnyGo on your PC.

Open the app and connect your iOS device via USB.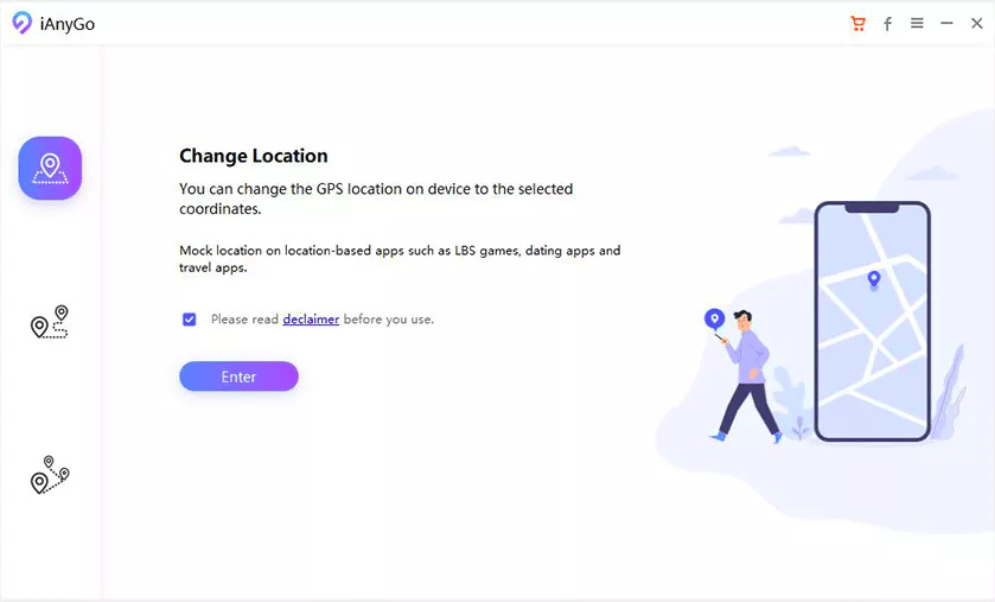 3.By default, the app is in location change mode, click on "Enter" to start the process.
4.Now select a location on the map screen or use the search bar to replace your current location with it.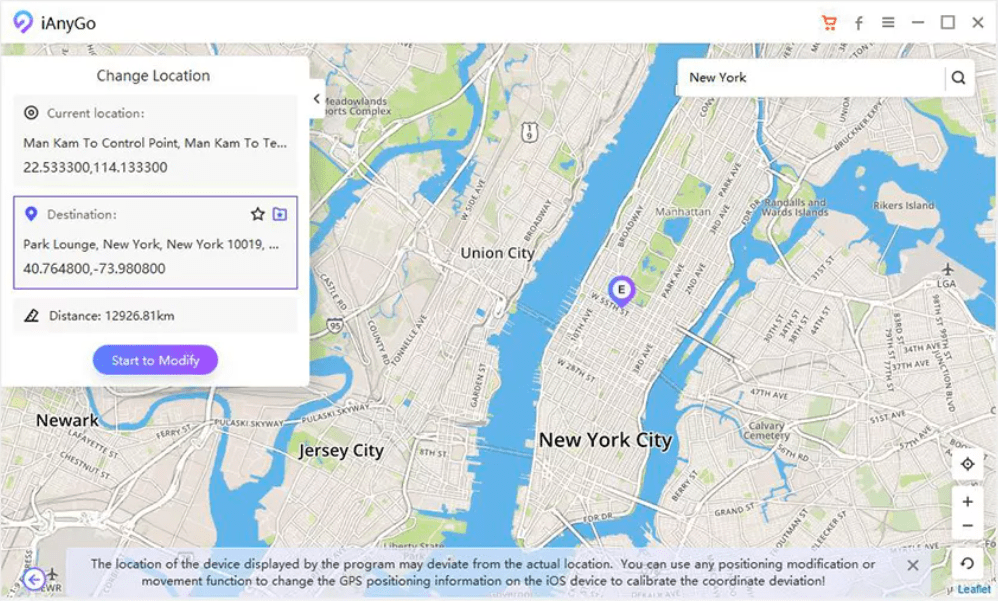 6.And done, your location is changed, and now you can launch Pokémon GO and play as usual.
That's how easy it is to spoof your GPS location using the Tenorshare iAnyGo. The app supports the latest iOS 14.3 and the iPhone 12 line-up as well. It is available for Windows 10/8.1/8/7/Vista/XP and MacOS 10.9 or later. Though the app is free to use, you will not have access to all the features. So to get the most out of it, you can buy a premium plan, which will cost you as low as $14.95 a month, or you can go with a $59.98 yearly plan.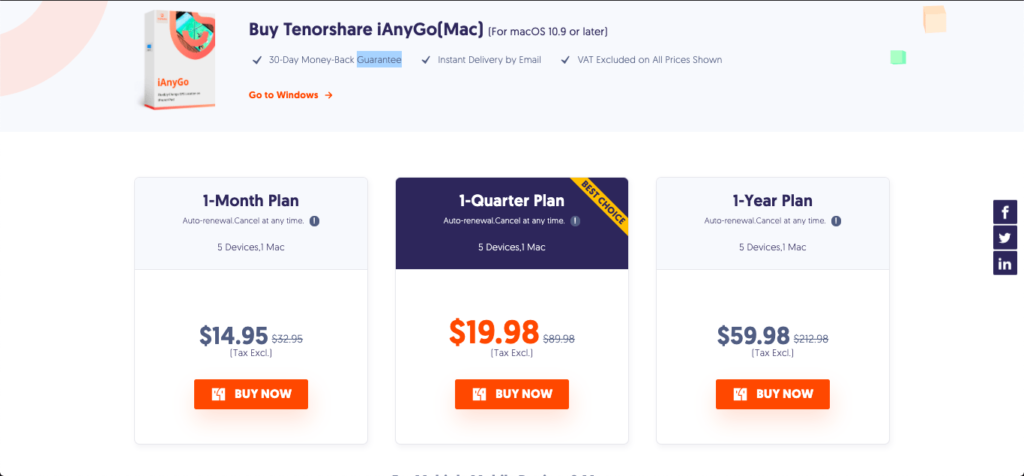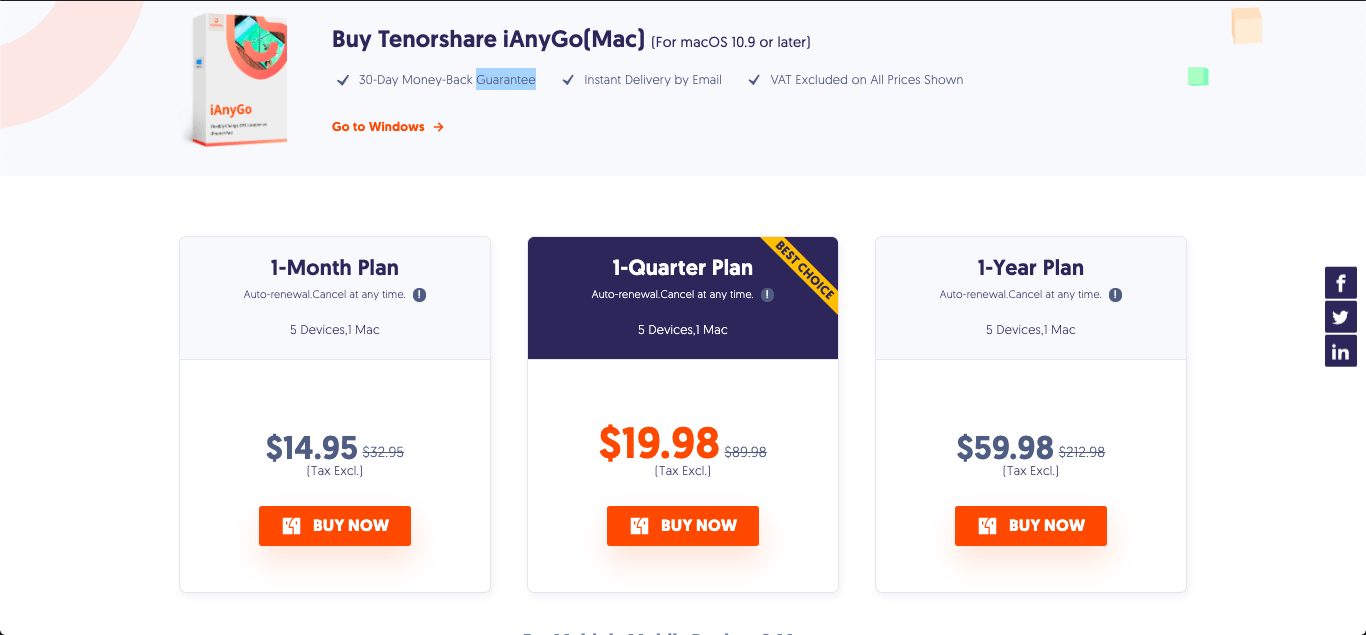 If you are looking for an iOS GPS Spoofer, Tenorshare iAnyGo is one of the best solutions in the market. The app is very intuitive yet powerful, and with a few clicks, you are all set to spoof your GPS location. And in case you are not satisfied with your purchase, the app comes with a 30-day money-back guarantee.