On our Android smartphones, it sometimes occurs that we unintentionally delete important files, including our favorite photos, movies, and crucial documents.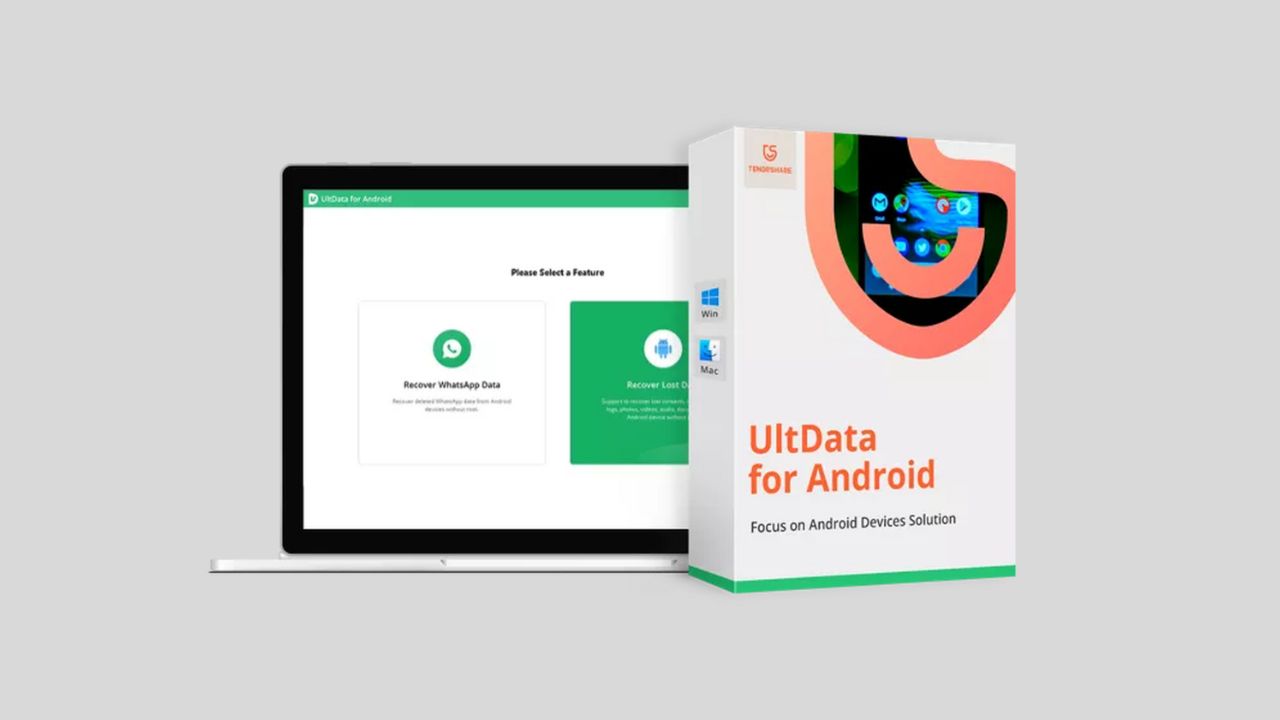 As you may already be aware, data recovery on an Android device is more difficult than it is on a PC. Some of the Android file recovery applications mentioned do not function as they are supposed to. Therefore, throughout the file recovery procedure, you must test each of these applications individually. But it doesn't matter, this article is about a legit android file recovery without root software which is Tenorshare Ultdata for Android
Part 1: Why not recommend using Root to RecoverAndroid Data?
Android data recovery without root technique has advanced to the point that most commercially available tools can bring back lost or deleted information. Users must first "root" their Android to get authentication for data recovery since this is required by the Android operating system's stringent computer protocol and data security mechanism.
Others are hesitant to root their mobile phones and instead choose to avoid the hazards involved:
Not covered under manufacturer's warranty

There is no free support available, when a device fails due to any hardware issues

Rooting with unauthorized software may result in catastrophic data loss

The phone can lose its optimal performance speed

Virus attacks are common in rooted phones
Part 2: Can I perform Android data Recovery without root?
People often use the internal memory on newer Android smartphones instead of the microSD card that came with their older Android phones to store sensitive personal information like photographs, movies, music, text messages, and more. Both the internal memory and SD card of an Android device provide distinct methods for recovering deleted data. Pick the appropriate approach to save your Android data straight away.
You may complete the data recovery using a trusted data recovery software such as Tenorshare Ultdata for Android if you lost images, video files, music, or other programs from the Android memory card. If you remove any of the aforementioned kinds of data, you may instantly use this program to restore it without having to first get root access.
Tenorshare Ultdata for Android is a powerful data recovery application for Android that can successfully assist you in recovering lost pictures, videos, and WhatsApp files from the internal memory of your Android device as well as the SD card.
Retrieve images from an Android device that have been erased without requiring root access.

Restore WhatsApp messages that have been deleted on Android without using a backup or root access.

You may access backups of WhatsApp by downloading them from Google Drive.

Retrieve lost data from WhatsApp Business, including images, videos, and documents.

The highest % of excellent data recovery across all businesses
Part 3: How can I recover Android Phone Data Without Root?
Method 1: How to Recover Android data Without Root?
Install Tenorshare Android Data Recovery on your desktop or laptop computer by downloading and running the installation file. Click on "

Recover Lost Data

" from the options on the main menu.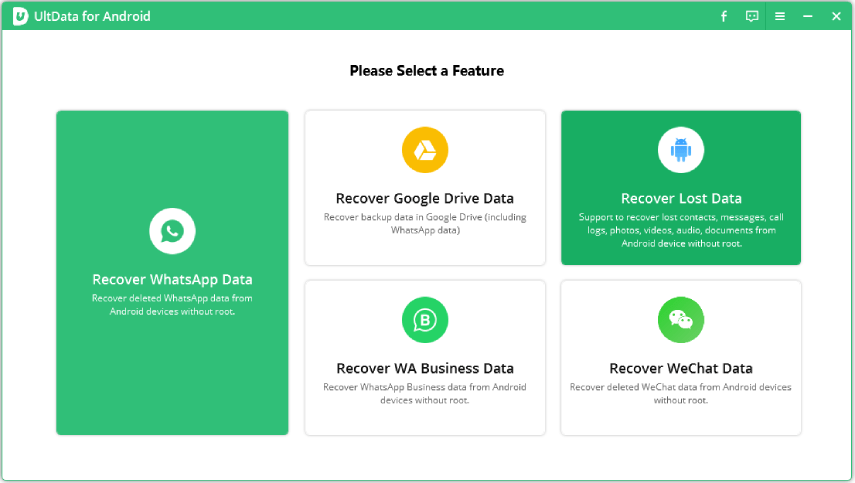 Use the USB cord to connect your Android handset to the computer. Activate the USB debugging feature with a reference to the interface.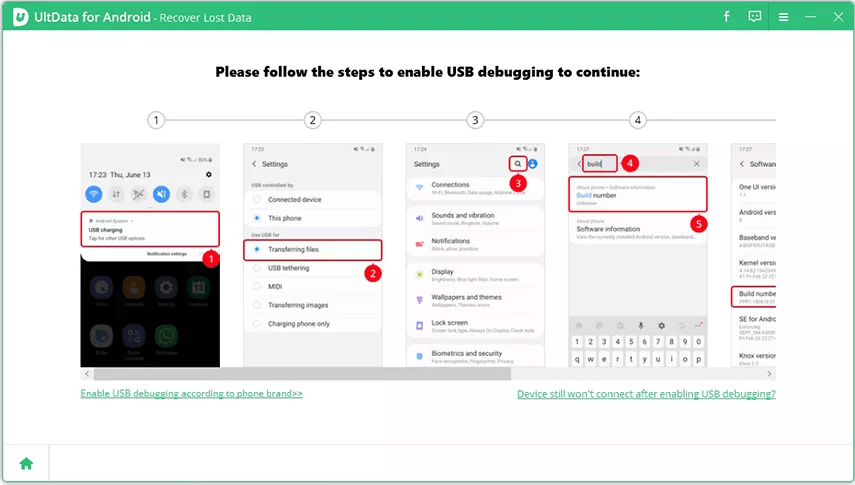 When Tenorshare Android Data Recovery finds your device, you can choose the sorts of files you need to retrieve and then click "

Start

" to begin searching your device for any missing information.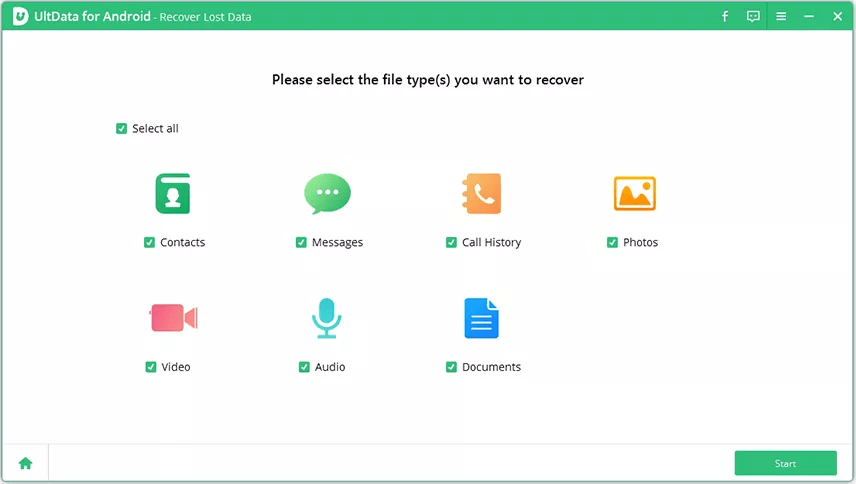 After the scan is complete, you will be able to examine the data and then recover them from an Android phone that is not rooted. Mark the files that you need to be recovered and click Next. Simply choose "

Recover

" to retrieve and save the previously deleted data on your computer.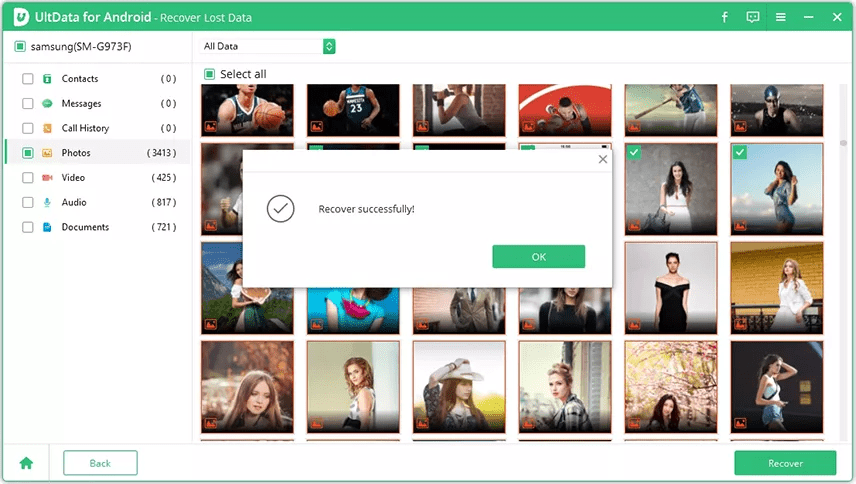 After completing all of these procedures, it will now be possible to recover the data that you erased and store them on your computer. Tenorshare UltData for Android will delve deep into your phone even if root access is not granted, and it can recover videos deleted from Android devices even if root access is not granted.
Method 2: How to Recover Deleted Files using the Android data recovery app?
Choose the file types you wish to recover after downloading and installing the

best free android data recovery software

Tenorshare Ultdata for Android app on your phone.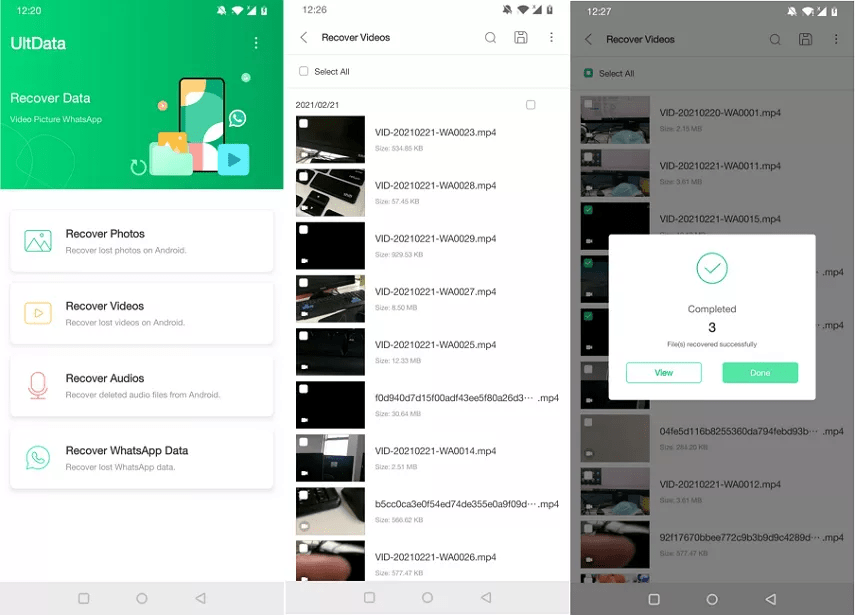 The app should search for your phone. You may see and choose the files you wish to recover when the scanning is finished.
Method 3: How to Recover Deleted Files Unrooted using the last backup file?
If you've backed up your Android device, using your backup file you may now quickly do android file recovery without root.
Move to Apps > Settings > Accounts and backup>backup & restore.

Select Restore data by tapping it. Select the file types you wish to restore from the "Backup list."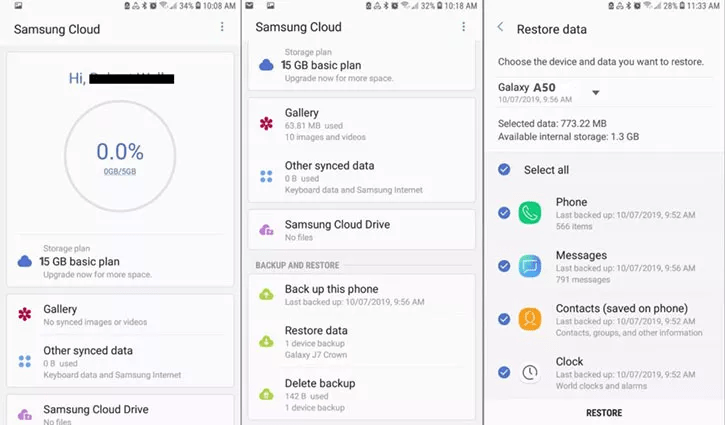 Part 4: Key takeaway
Everyone values their personal information, therefore getting the right data recovery software is essential. The best android data recovery software is Tenorshare UltData Data Recovery. It has established itself as the most well-liked data recovery program for computers, hard drives, SD cards, and other devices. Without erasing your data, it can restore lost, formatted, damaged, or destroyed files with ease. The greatest data recovery rate on the market is provided by this program.