Terraria's most recent update, Journey's End, introduced a lot of exciting additions to the game, making it even more interesting. One of such additions is the Lava Fishing that allows you fish in lava and find new items while at it. The Lava Fishing feature in the game makes it possible for you to craft new gear, and also learn how to manipulate lava.
It allows you catch some really interesting items like the Obsidian Swordfish which can be made into a powerful spear, the Demon Counch which can teleport you into the Underworld, the Flarefin Koi and the Obsidifish which are ingredients for crafting the inferno portion which sets fire to any enemy that comes around you, as well as the Bottomless Lava Bucket which allows you reel in lava, and the Lava Absorbent Sponge, which helps in the removal of lava. In this guide, I will show you how to successfully fish in lava in Terraria and have the opportunity to get these items.
How to Fish in Lava – Terraria
For you to fish in lava, the first thing to do is to ensure that you have the right gear, and there are two different ways to go about it:
Make use of a Hotline Hook Fishing Rod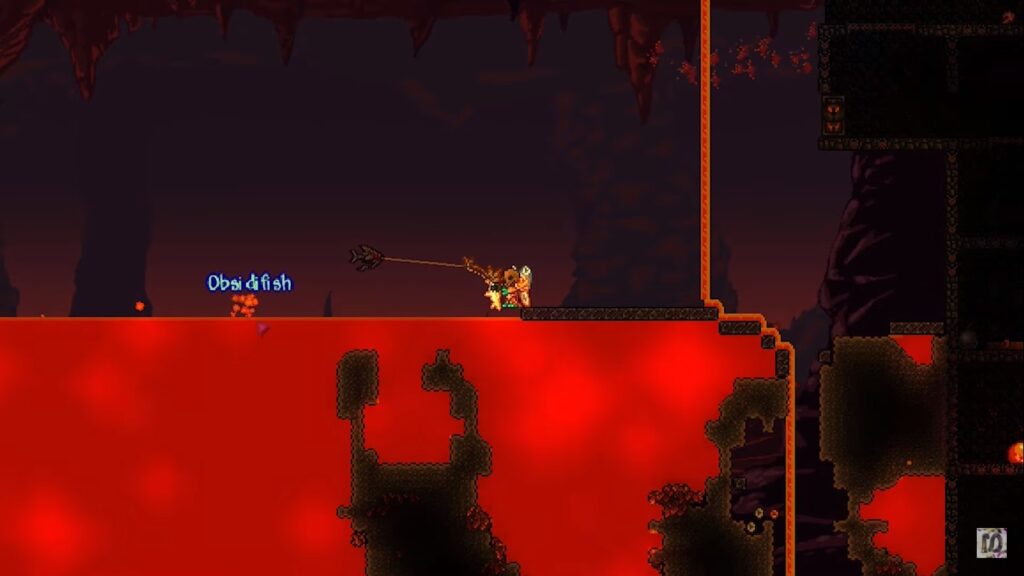 The Hotline Hook is currently the second strongest fishing pole in Terraria, the Golden Fishing Rod being the first. It allows you to fish in lava, has a fishing power of 45%, and also requires bait to fish. It is the best for lava fishing as it helps you fish with no specialized gear. To fish in lave, you have to obtain the Hotline Hook. You have to play in Hardmode, then go ahead to complete 25 Angler Quests, and after the 25th quest, you will have a 1/75 chance of getting the hook.
Make use of the Lavaproof Fishing Hook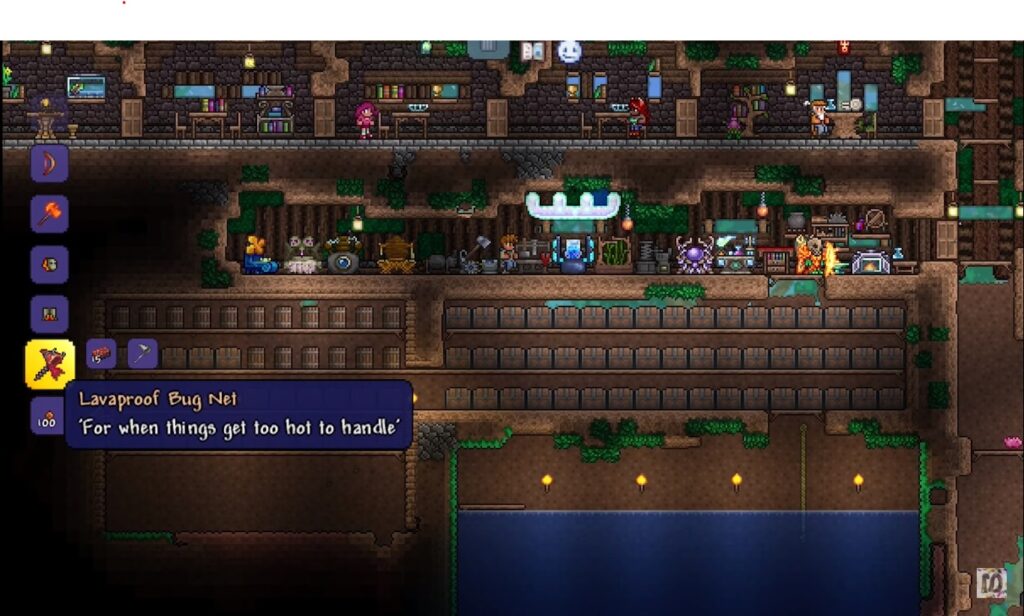 An advantage of using this hook is that you get to use a better rod, and also any bait of your choice. To use this hook, you have to first obtain it by opening the Obsidian Crates which you can find when fishing in the Underworld.
You should be careful while fishing in lava by paying attention to your environment because if anything hits you while you are waiting for a bite, you could fall into the lava and die.
For more tips on Terraria, including Journey's End additions, do well to check our other guides.