Hard drives may not be the best alternative as far as performance is concerned. However, Hard disk drives are still actively present in the PC arena mainly because of their price. You can get hard drives at less than half the price of an equivalent SSD. Most of the PC games are so huge and need a lot of space for both installation and running. For instance, games like GTA V need a minimum of 65gb of free space before you can install it on your PC.
Getting an SSD that can accommodate such games is pretty expensive. The good news is that the alternative of hard disk drives is still available. The performance and speed of HDDs have also been improving over the years. However, to get the best from the hard disk drive, you need to choose one that will suit the tasks you intend to use it for.
In this article, we are going to share with you the top 6 hard disks that you can choose for your gaming PC. But before we look at the best drives, let's share with you some of the factors you need to consider while choosing a hard disk drive for gaming.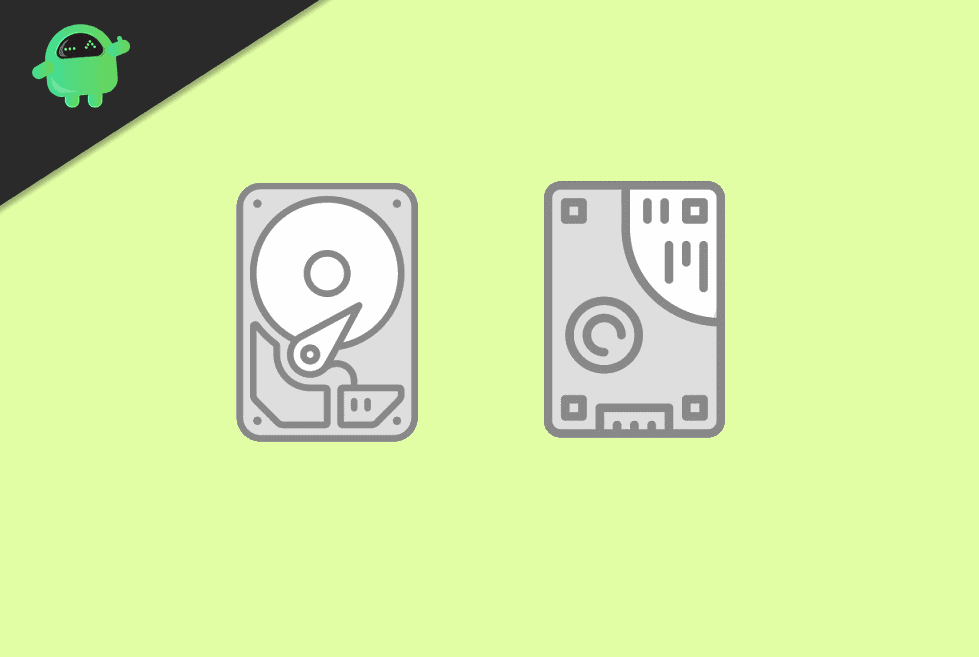 Suggested PC Storage Capacity on Disk Drives
This should always be the first thing you look at while choosing the hard drive to buy. The more the capacity you choose, the more the games you will be able to install. While choosing the size, you need to first think of the games you intend to install and their size. From there, you can know the ideal size of the hard drive you need. However, the minimum size if you want to install a couple of games should be at least 1TB. But if you can afford don't hesitate to go for 2TB or even more.
PC Data transfer speeds of the drives
One of the things most people don't even look at is the data transfer speed of hard disks. An ordinary person may be so much concerned about this, however, if you are a gamer, the speed of the HDD you choose will have a big impact on the performance of the games. If you are buying the disk from an online seller, don't hesitate to ask the seller about its speed or you can do a google search yourself to find out what the speed is. Ensure that the hard disk reliable.
The cache memory size of the Hard Drives
A cache is a small memory on the drive where data that is more likely to be requested by the CPU is stored. This section of the hard disk is way faster than the normal storage section of the disk. That means, the larger the cache memory, the more the speed of transferring data from the disk. As a gamer, you need to get a disk with at least 64MBs of cache memory. Anything below that is not recommended
Those are the three major factors that will likely influence the speed and the general performance of the drive. Let's now look at the top 6 hard disks we recommend. Please note that the list below is not arranged in any particular order, its simply a list of the best hard drives that we think will do a good for you as a gamer. Let's dig in
Seagate BarraCuda Compute Pro
If you are looking at getting beast speeds, this is the hard drive you need to consider buying. It has data transfer speeds of up to 250MB/s, 256MB cache, 7200rpm, 6TB storage capacity, and a 300TB/year workload rate limit reliability. This drive would be ideal for someone looking at getting good performance and durability. You can get this drive on Amazon for less than $200
This is another great storage drive from one of the best hard disk manufacturers in word right now. With this drive, you have a wide range of capacity options to choose from based on your budget. Its specs are as follows; it has 7200rpm spindle speed, the transfer speed of up to 281.9MB/s, and capacities between 500gb to 6TB. Its cache memory depends on the capacity i.e. 64MB for 500GB-2TB and 256MB for 4TB-6TB.
This is a budget hard disk that will give you decent performance for most games. Its specs are as follows; 7200 RPM spindle speed, a cache of 64MB, 1TB storage, and up to 150MB/s.
This is another budget hard disk drive by Seagate. So, if you have a small budget for a hard disk drive, this is one of those that you can get for less than $50. Its specifications are as follows; 7200 RPM, 64MB Cache, 1TB capacity, and up to 150MB/s.
Seagate Firecuda Compute Gaming SSHD
This disk uses both HDD and SSD technologies to give you great performance and durability. It comes in 1TB and 2TB capacities. It is one of the best drives that you can get for less than $100. Its specifications are as follows; up to 520MB/s, 64MB cache, and 7200rpm.
This is another relatively well priced hard disk drive that will give great performance while playing most of the games. If you look at most of the hard disks priced within this region, this is one of the best choices that you will possibly choose. Some of its specifications include the following; Up to 14TB of storage, 64MB cache, 5900rpm, and up to150MB/s speeds.
Conclusion
Your choice of the hard disk will greatly affect the overall experience while playing games on your PC or gaming console. That is why it is important to pay close attention to all the specifications of the hard before choosing one that is ideal for you. An attempt to save money by compromising performance will likely get you frustrated while playing
Always check out the minimum hard disk requirements of the games you intend to play and from there, you can choose the hard disk drive that will do a good job for those games. From the list above, you will realize the two companies that appear are Seagate and western digital. These are the two companies that are still leading in manufacturing the most durable and high performing hard disks drives in the market right now. They are easy to maintain and u can find easy support and top WD data recovery companies.
Other companies like Toshiba and Hitachi are also doing a good job to catch up but they are still behind Seagate and WD. While buying these drives, be aware of the many fake disks on the market. These disks just have stickers of either WD or Seagate but the specifications inside are always below what they put on the stickers.