Photos contain precious memories of our happy or memorable moments and it's very frustrating to see your favorite photos getting corrupt or damaged. But that doesn't mean they should end up in the trash folder.
Today, there're multiple ways to repair a damaged photo back to the original condition. To help you out, we have rounded up the most reliable photo repair program of 2022.
Stick to reading to find everything you need to know about this software, including how-to guide.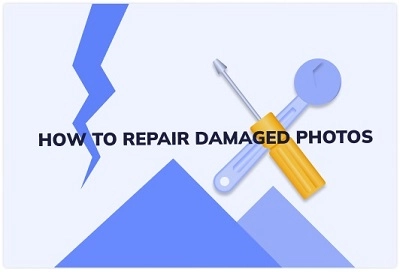 Part 1: Why are my photos damaged?
Before moving forward to the solution, it's important to address the root cause of a damaged photo.
Corruption of the file system especially during the saving process. This happens mostly due to abrupt power breakdown or system crash while moving photos from one location to another.

Any bad sector on the storage media or photos' folder can make them inaccessible or non-writable. Often, a malware or virus attack is the leading cause of photos getting corrupt due to bad sectors.

The photo viewer you're using to open photos is incompatible with the photo file format. Trying to open them repeatedly can make them corrupt, requiring you to damaged photos damaged repair.
Sharing photos from one device to another via an infested medium like a USB.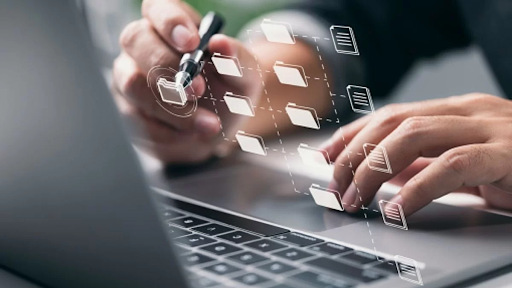 Part 2: How to Repair Damaged Photos Using Tenorshare 4DDiG?
Of all the tools we reviewed, Tenorshare 4DDiG stands out as the most comprehensive solution for repairing photographs. Its primary function is data recovery of any type but the latest version also empowers you to fix inaccessible photos effortlessly.
Compared to other players in the market, 4GGiG offers a one-click procedure to fix damaged images using advanced AI tech. No matter the reason why your photos are damaged, you can always rely on this program to even extremely corrupt photos.
More strikingly, 4DDiG gives you freedom to fix multiple photos at once. This comes handy when your whole collection is damaged and you want to repair them all rather quickly. Not to mention, this tool comes in different premium packages to offer flexibility to users. All these features coupled with a sleek interface make 4DDiG the #1 ranked photos repair software of 2022.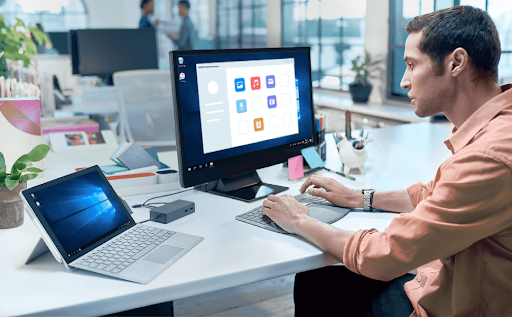 Key Features
Allows users to repair corrupt photos quickly and safely.

Supports batch processing to repair unlimited photos in one go.

One-click job to fix damaged photos.

Compatible with all popular image formats.

It lets you see the results before saving them.

Works on both Mac and Windows.

Offers free customer support service to all users.
Follow the bellow instructions to repair your photos:
Step 1. After launching Tenorshare 4DDiG on your PC, select Photo Repair under Advanced Options on the left tab.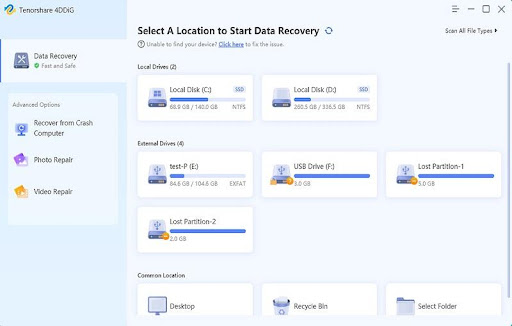 Step 2. Now, drag and drop your damaged photos on the program or simply import them using the Add Photos option. Hit Repair to get started.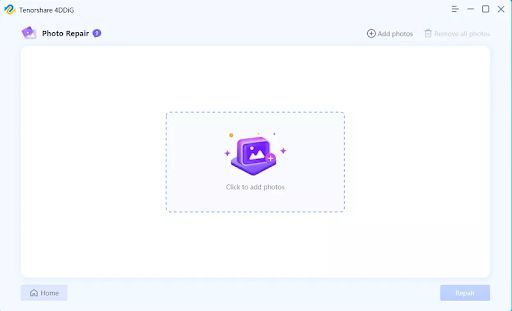 Step 3. Wait until the program repairs your photos. Preview the files if you want or click on Export to save them on your device.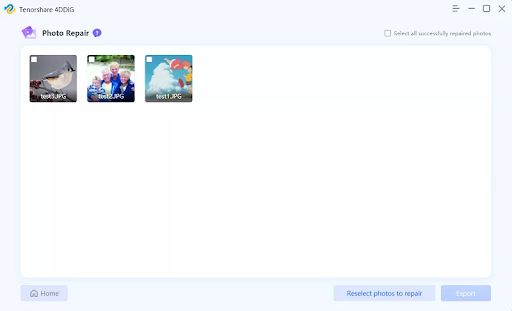 Part 3: How to Prevent Damaged Photos?
Now that you know repairing photographs is no easy task and can cost you money, let us look at some useful tips to prevent photos from getting damaged.
Make Sure Photo Viewer Supports the Image Format
First things first, be sure that the image viewer on your PC is compatible with the image format you're trying to open. If it fails to open due to compatibility issues, don't repeat the procedure as it can lead to photo corruption.
Try to install a new photo viewer that support your image's format.
Don't Quit the Downloading Process
Sometimes, the PC takes extra time to download or upload an image due to weak internet connection. Do not interrupt the process as it is the leading cause of an image getting damaged. Let the system finish the task itself.
Get a Back Up PC Supply
It's always a recommended option to invest in UPS or a good power backup to ensure consistent supply of power to your PC. This comes handy if there's an uninterrupted loss of main power supply while moving photos. That way, you not only prevent images from getting corrupt but also minimize losing unsaved work.
Make a Backup
The best way to prevent damaged photos is to make a backup of your photos. You can either use an external storage device or a cloud platform like Google Photos.
Conclusion
And there you go. Now, you don't need to delete your favorite photos just because they are corrupt or damaged. With Tenorshare 4DDiG installed on your PC, the process of damaged photos repair is on your fingertips.
It is a one-stop photo repair solution no matter the intensity of photo corruption., In addition, you can use this program to recover the lost or deleted photos as well.
If you have any further queries, feel free to contact us.