Much has changed in the last two years. Digitization has become the new normal, and the world is seeking better ways to deal with it. The old way has been changed by reinvention, discovery, and digitization. A new way of working that incorporates remote collaboration. This provides flexibility, particularly for companies with employees across the globe. The walls of office buildings are no longer a barrier to collaboration, but rather have resulted in unparalleled productivity. Online meetings are a new type of enhanced cooperation that allows businesses to easily interact and bring together team members, partners, and shareholders without regard to geography.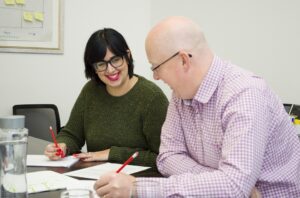 Here are some of the reasons why online conferences are so popular around the world:
Inexpensive
Virtual Meeting erases the need for all team members to be in the same room at the same time, and offers a smooth meeting environment with no travel time on designated days. A regular meeting's travel expenses, location, and time may appear modest at first, but in some cases, it may take longer to get to the meeting than the meeting itself. It is eliminated by virtual conferencing. There will be no commuting, no planning processes, and no squandered time. Colleagues just need a link to join the meeting, and everyone can get back to work right after it ends. How much fun does it seem to be for everyone involved?
To add to that, the cost of web conferencing tools like Adobe Connect is quite minimal, which makes it a perfect option for new users to test it and understand its viability.
Again, offline meetings necessitate members' movement, and due to the distance, many members are generally lost. Attendees in a virtual conference can join from anywhere. Online meetings provide a platform for all employees to participate in discussions and updates. Virtual Meetings enables you to add members regardless of location, resulting in a healthy atmosphere, which is especially useful for geographically dispersed teams. Most platforms include a simple file sharing option that allows participants to easily share visual information and documentation.
Improved Information Flow
Physical meetings used to be something like this. All of the members gathered around the flip chart (probably the blackboard) and attempted to catch up on the facts and figures that would have been missed if they hadn't taken notes every second.
Virtual conferencing has the added benefit of allowing you to use the platform's full capabilities. Online information flow can be optimized, and communication can take place through various channels. Meeting attendees can attend meetings in a variety of ways. File and screen sharing, document presentations, chatrooms, and other features are available. They also allow you to finish your project more quickly. Furthermore, the ability to open a meeting to a larger audience aids in the generation of a broader view of the company. This provides knowledge and experience that traditional local meetings do not provide.
Productivity has increased.
As previously stated, traditional meetings demanded a significant amount of time and energy from all participants. And whoever put them together knew they needed more. Furthermore, physical meetings must cover a wide range of topics, half of which do not apply to all participants.The virtual meeting saves this time. This note is used more constructively. Meetings are simple and brief, so you'll be more efficient with your time.Increase the speed with which you make decisions and make better use of your time.
In conventional meetings, the memo clerk, who took notes every minute, had to track everything that was said after the meeting. Companies can use online meetings to document the entire session for future references with the click of a button. Various software packages provide options for online recording of meetings, as well, which will be made accessible later to those who were unable to view or attend them.
Conclusion
With the increasing popularity of online meetings, training programs, and meetings, a wide range of software has become available at reasonable prices. With Articulate 360 pricing set so low, you can try out all the features mentioned above and check whether it resonates with your employees or not.