The Sims 4 has several cheats that make the game easier for you. They allow you to get money, prevent death, and adjust your skills. Furthermore, these cheats are distributed in several categories based on their purpose. Given below are the types of cheats in Sims 4.
Money Cheats/ Free Estate Cheats
Skills and Needs cheats
Friendship and Romance cheats
Items cheats
UI cheats
Also Read: Fix: My Sims 4 Game Disappeared From EA Origin Library
The money cheats allow you to get simoleons or real estate for free. You can buy or set up any building you want using these cheats. That being said, these cheats remove all the barriers of the game except time. Fortunately, using these cheats is an easy task. Players facing problems in using cheats can follow the guide given below.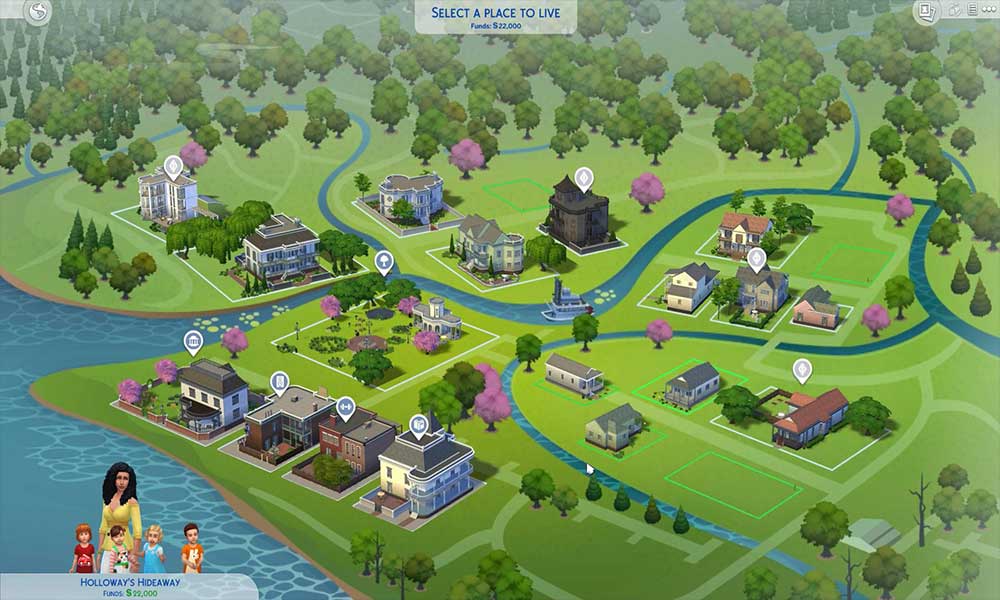 How to Use Real Estate Cheats
You need to open the command line to use cheats in Sims 4. Follow the steps given below to enable cheats:
Hit the Shift+Ctrl+C key combo to open up the command line.
Enter the cheats in the dialogue box.
A pop-up message will confirm the activation of the cheats.
Use the same key combination or press escape to close the command line.
Also Read: How to Fix The Sims 4 Crashing On Startup
These steps work out most of the time. However, sometimes cheats are not activated after these steps. In such cases, type "testingcheats on" in the command line before entering the cheats.
Some Free Real Estate Cheats
"Free Real Estate On"
You can use this cheat to purchase any property in Sims 4. Moreover, you can also kick sims from their homes and acquire them. However, this isn't necessary because you will get many properties without leaving some Sims homeless.
"ROSEBUD"
Enter this cheat to get quick 1,000 simoleons for free.
That is all we got about Real Estate cheats in the Sims 4. Any further updates will be shared by us here. We hope this guide helped you. Now, check out our Windows Guides, Gaming Guides, Social Media Guides, iPhone, and Android Guides to know more. 
If you have any queries, comment down with your name & email ID. Moreover, subscribe to our very own YouTube Channel to watch awesome videos on gaming and smartphone tips and tricks.
Also Read: How to Fix The Sims 4 Save File Missing