So, a new game from a popular franchise is up that goes by the name Gears Tactics that is a turn-based survival game which is another addition to the Gears of War series. The Gears Tactics is developed by Splash Damage along with The Coalition and published by Xbox Game Studios. The game is available on two platforms, notably, the Xbox and Windows. And if you happen to be a long time player of the game, then you might be familiar with the name Cole Train, who was a thrashball superstar that existed even before Aliens took over humans on the planet.
And if you happen to play the Gears Tactics game and are looking for ways to add Thrashball Cole to your team then, you are at the right place as in this post, we will guide you on a couple of things on how to get Thrashball Cole in Gears Tactics game. So, that being said, let us take a look at the article itself: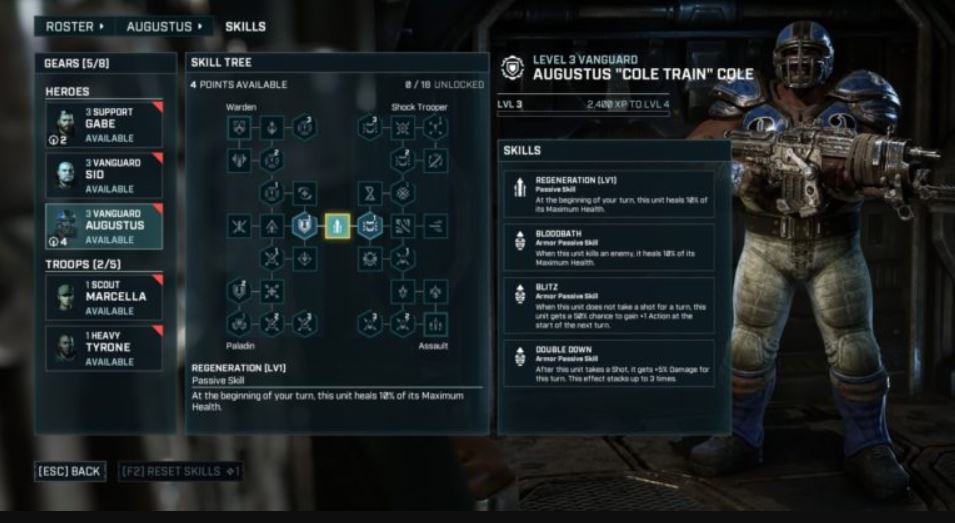 How to get Thrashball Cole in Gears Tactics?
Notably, Thrashball Cole is a bonus character meaning that it is only available for those who have pre-ordered the game or for those who are playing via the Xbox Game Pass. Well, Augustus Cole  Train is a very well known character of the Gears of War franchise, and players would definitely like to get him in their squad. And you can get your hands on the Thrashball Cole via the Pre-order DLC.
Thrashball Cole is only available for pre-ordered Gears Tactics users.
You can get Cole from the Thrashball DLC.
You will be able to make Cole Train join your squad only after finishing Act 1 – Mission 4., where you will get some experience on rescue type missions.
What you have to do here is to free the prisoners from the Locust torture pods, while defeating the Wretches and Grenadiers. Once you have rescued all the prisoners, Augustus Cole also joins you. Moreover, Thrashball Cole can be an important member of your team, considering he will be wearing a Thrashball uniform, with each Gears providing some extra helpful strong points.