If you are a gaming enthusiast, you might hear about the Thrustmaster T300. This is a racing wheel for your PS4, PS5, and Windows PC. The racing wheels will give you an out-of-the-world feeling while playing any SIM racing games. Well, I think Thrustmaster is going to be one of the leading devices for the upcoming metaverse world.
But, you know what, there are still many technical glitches developers need to fix to make their device capable enough to enter into that verse. However, currently, it seems like the developers fail to do that as very frequently, users are complaining about various issues. So, one of those unwanted issues is the Thrustmaster T300 is not turning on.
Well, that's why we are here; in this article, we will explain how you can fix the Thrustmaster T300 not turning on issue. So, make sure to follow the fixes mentioned below to resolve this error with your Thrustmaster T300.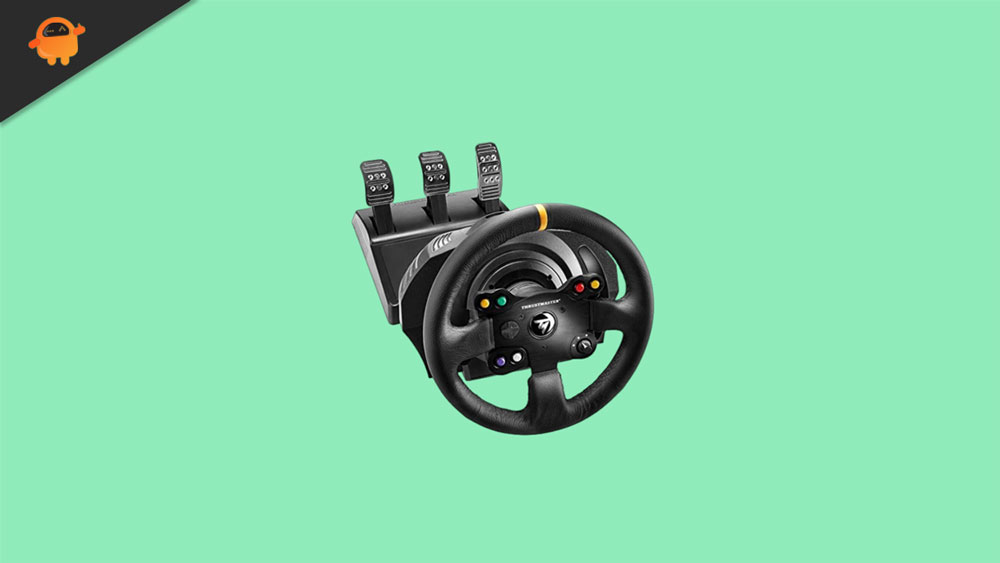 How To Fix Thrustmaster T300 Not Turning On Issue
Here we have mentioned some of the best fixes to resolve the Thrustmaster T300 not turning on issue. Therefore, if you are facing this, make sure to perform these fixes and let us know if it helps:
Fix 1: Restart Your Device
In the beginning, rebooting your device will be the right choice as it will break your system's working state and give all the hardware a fresh new start to perform better. Therefore, you must reboot both your device in which you are using the wheel and Thrustmaster T300.
However, we advise you to not just reboot them but instead power cycles them as this is more effective. After that, check again if it is now turning on or not.
Fix 2: Check For OS Update
It could also be that an outdated operating system is a reason your Thrustmaster T300 is not turning on. Follow these steps periodically to find updates for your system OS:
For PS4:
Initially, navigate to the

Notification

option and press the

Options

button in order to delete all the previously updated files. However, to do this, hit the

delete

button, and immediately after that, open the

Settings

page.

Now, simply locate and hit the

System Software Update

button.
For PS5:
Go to

Settings > System.

Thereafter, navigate to the

System Software Update

and follow the onscreen instructions.

Now, tap on the

Update System Software

.
For PC:
First of all, open the

Settings

option.

After that, go to

Update & Security

and hit the

Check For Updates

button.

Once the screen appears, follow the instructions for updating your device.
Fix 3: Disable Antivirus
If you are using an antivirus on your PC, then it would be suggested to keep it turned off and then try connecting your Thrustmaster T300. We recommend you this because most of the time, it happens when our antivirus software blocks the Thrustmaster T300.
This happens because it consumes a lot of resources, and it considers this as a threat to your PC; that's why it starts blocking it. Therefore, you must try disabling it using the necessary steps below:
Search for

Windows Security

from the Start screen.

Launch

Windows Security

and choose

Virus & Threat Protection

.

From the

Virus & Threat Protection

menu, select

Manage Settings

.

You're done. Now, simply disable

Real-time protection

by toggling the button next to it.
Fix 4: Set The Wheel In the Correct Mode
Make sure your wheel is set up correctly on your PC in order to use it. For example, if you set it to PS4 mode, it will not work. Hence, you need to switch it to PS3.
After you have to do the same thing for the PlayStation 4 and PlayStation 5 to make the T300 work again, even so, if for some reason it does not work with your PC or console, don't lose hope because we have other options for you. So, let's check them out.
Fix 5: Update The T300 Driver
This type of error may be caused by outdated Wheel firmware. It is, therefore, crucial to make sure that the Wheel firmware has been updated. Therefore, update it to avoid this error occurring again. To do so:
Go to the official Thrustmaster website and click the

SUPPORT

tab.

Click the

Download

button once the

SUPPORT

page opens.

Go to the

Racing Wheels

tab and choose the

Thrustmaster T300

.

You'll need to select the

Drivers

tab in order to update your

Thrustmaster T300

drivers and firmware. That's it. Go ahead and download it.
Fix 6: Use Bootloader Shortcut Method
To resolve the error, you should first switch to a PS4 or PS5. Then, when your Thrustmaster T300RS racing wheel is plugged into your Windows PC, use the L3 and R3 keys to bring it into bootloader mode. After that, reconnect the wheel to your PS3 and switch it back to regular mode. Now, follow the steps below:
Launch the b menu. Click the

Thrustmaster

icon.

Next, select

FFB Racing Wheel > Control Panel

. Now, there the Thrustmaster T300 wheel would replace the FFB Thrustmaster Racing Wheel. As a result, the Thrustmaster T300 not turning on the issue has been resolved.
Fix 7: Power Cycle Your T300
You may run your T300 through a power cycle if none of the above methods work, as there's a possibility that your wheel is unable to turn on properly due to a random glitch, and it becomes stuck while booting. Therefore, power cycling is the best option in that situation.
Thus, you must turn off the power and unplug all the cables. Then, after a few minutes, plug all the cables back in. Then, try turning it on again to ensure it is now working properly.
Fix 8: Contact the Help Desk
If your wheel is still not turning on, you probably have an internal issue with your wheel, and if this is true, then you will be unable to use it on your device. In that case, you should contact the Thrustmaster support team. If the problem cannot be resolved remotely, they will assist you in finding a local service center.
Also Read: Fix: Thrustmaster T300RS Not Calibrating Issue
So, that's all on how to fix the Thrustmaster T300 not turning on issue. We hope that this guide has helped you fix this annoying issue. But, in case you still have any further doubts on your mind or just want to let us know what you think, let us know in the comments below.