We all know how the Thrustmaster changed our life regarding gaming. It is a dream for every gamer to own a Thrustmaster every those who like the racing games more. There are many versions of the Thrustmaster wheel available in the market, but one that gains most of the users base of the Thrustmaster company is their Thrustmaster T300RS.
This set of wheels and pedals work tremendously great while racing, but still, it has many shortcomings as users often complain about various issues like pedals not working, T300RS not calibrating, etc. However, to fix the pedal use, you can check our latest guide on this.
Meanwhile, if you encounter the not calibrating issue with your T300RS, use the fixes mentioned below and fix the issue. Now without further ado, let's get started with the guide.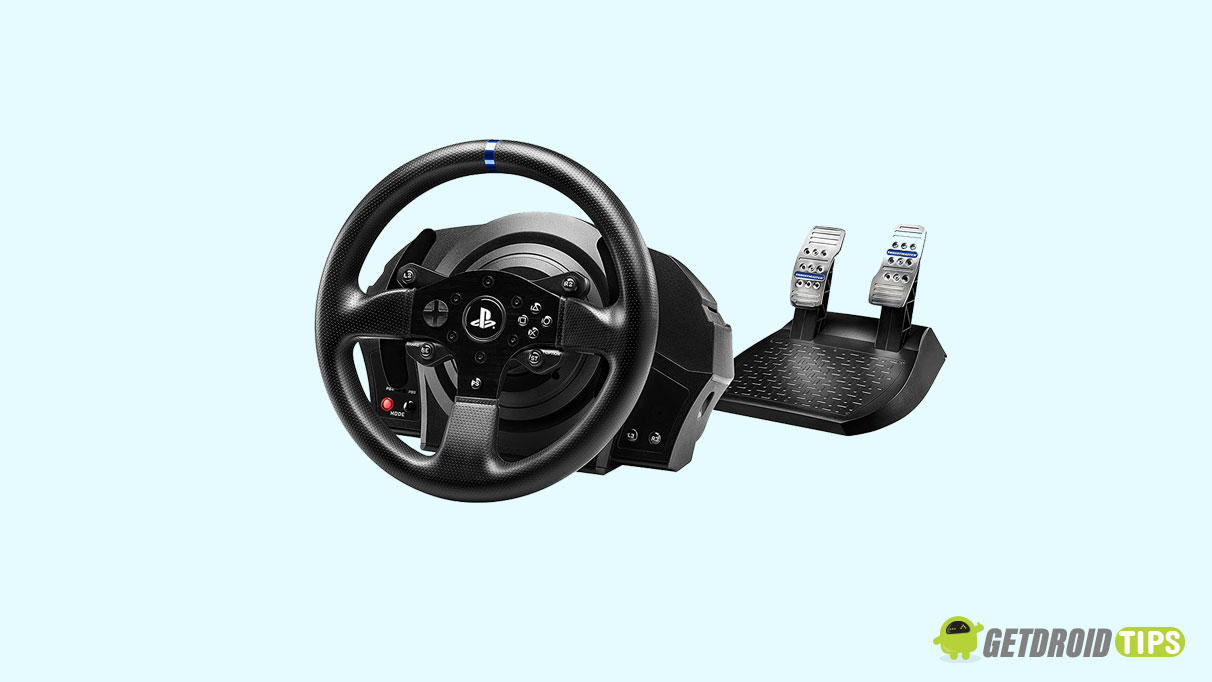 How To Fix Thrustmaster T300RS Not Calibrating Issue
You don't have to worry if this is happening constantly with your T300RS, as we have some sort of solutions that will help you get rid of the Thrustmaster T300RS not calibrating issue. Now we know what needs to be fixed, let's look at the fixes:
Fix 1: Restart Your Device
Initially, rebooting the device to which your Thrustmaster T300RS is connected will be the right option as there are chances that your device may have some damaged stored cache files which might be the cause of this error.
Therefore, you must make sure to reboot your device once and then try connecting your T300RS to check if the not calibrating issue gets resolved. However, in case the issue still appears, then don't get panic, as we have more options for you. So, let's check out those fixes.
Fix 2: Power Cycle Your T300RS
If just by rebooting your device, the not calibrating issue on your Thrustmaster T300RS won't get fixed, then once try power cycling your T300RS as it has a high potential to remove this type of random issue. To do so,
First, shut down your Thrustmaster and plug out all the cables attached.

After that, wait for some time, plug in all the cables and boot it to check if the not calibrating issue gets resolved or not.
Performing the steps mentioned above will surely help you if you do it correctly. But, in case it is not working for you, try other fixes mentioned below.
Fix 3: Set The Wheel In the Correct Mode
When the wheel is set to the PS4 mode, it will not work on the PC, so it is very important to set it in the correct mode. First, however, you should slide the USB switch over to the PS3 setting. Once you have done that, do the same for PlayStation 4 and PlayStation 5, and you will notice the T300RS is not calibrating issue get resolved.
Furthermore, if you still cannot get it to work on your particular device, then don't get panic; simply try some of the other methods listed below.
Fix 4: Disable Antivirus
Are you using a third-party antivirus on your PC? Well, if so, then this might be the reason why your Thrustmaster is not functioning properly. So, you must disable or delete the third-party antivirus software and then check again.
However, if it is still not calibrating, then chances are there that the Windows in-built antivirus software may prevent it from working correctly. So, you need to disable it too using these steps:
Firstly, tap on the Start and open the

Windows Security

using the search bar.

After that, navigate to

Virus & Threat Protection

.

Now, tap on the

Manage Settings

found somewhere under Virus & Threat Protection.

Now, simply toggle the button to turn off the

Real-time protection

.
Fix 5: Update The T300RS Driver
Possibilities are there that if you are using the T300RS Driver on your Windows PC, then the firmware that you are using might get older, due to which your PC is not calibrating successfully with the T300RS. So, in that situation, updating your T300RS Driver will be the right choice as it will manage everything and again make your wheel compatible with your PC. To do so,
Click on the

SUPPORT

tab on

Thrustmaster's official website

.

Select the

Download

option from the dropdown menu.

Next, click on the

Racing Wheels

tab and select the

Thrustmaster T300RS

.
Fix 6: Use Bootloader Shortcut Method
If you are still experiencing this error, you should try switching to a PS4 or PS5. Then, while connecting the Thrustmaster T300RS racing wheel to your Windows computer, you need to use the L3 and R3 keys to set it into bootloader mode. Then, connect the wheel to your PS3 and switch back to it. Then, proceed as follows:
Navigate to the Start menu. Now, locate and choose the

Thrustmaster

.

Afterward, tap on the

FFB Racing Wheel

and select the

Control Panel

. The Thrustmaster FFB Racing wheel will be renamed to Thrustmaster T300RS instead of the typical Thrustmaster FFB Racing wheel. That's all. By doing this, the not calibrating issue will get vanished.
Fix 7: Check For OS Update
Do you know whether there is a system firmware update for your device? If not, then you may need to update it. To do so,
For PS5:
Select Settings > System.

Click System Software and then click Update System.

Tap Update System Software to complete the process.
For PS4:
The first step is to go to Notification and remove all updates with the help of the options button.

To do so, tap on Delete and open Settings.

From there, select System Software Update.
For PC:
Go on the Start button and select Settings.

After clicking Update & Security, click Check For Updates.
Fix 8: Contact the Help Desk
If you are still getting the not calibrating error, you have no other choice except to contact the official support team. Therefore, we recommend that you contact Thrustmaster's support team for help. Nevertheless, they may be able to suggest some fixes or tell you which service center is nearest.
So, that's all about fixing the Thrustmaster T300RS not calibrating issue. We hope that the troubleshooting methods we have discussed here have helped you. But, in case you want more info about this, comment below and let us know.