It becomes difficult when you have to work on two different applications at once. It is inconvenient to jump from one screen to another. Thanks to the tile windows multitasking feature provided by the macOS. You can easily tile the window on the left or right side of the screen and use it simultaneously.
This feature already exists in the earlier version of macOS, and Apple improved this feature to provide a better experience. It is not the new feature as it works more likely as a split view on the iPad. This feature tilting window automatically without any manual position setup and you can make use of any size of the screen.
It is quite easy to switch the window to the left or right side of the screen by just click on a button. Apple has taken the name of this feature from the iPad as a split view, and it performs the same activity.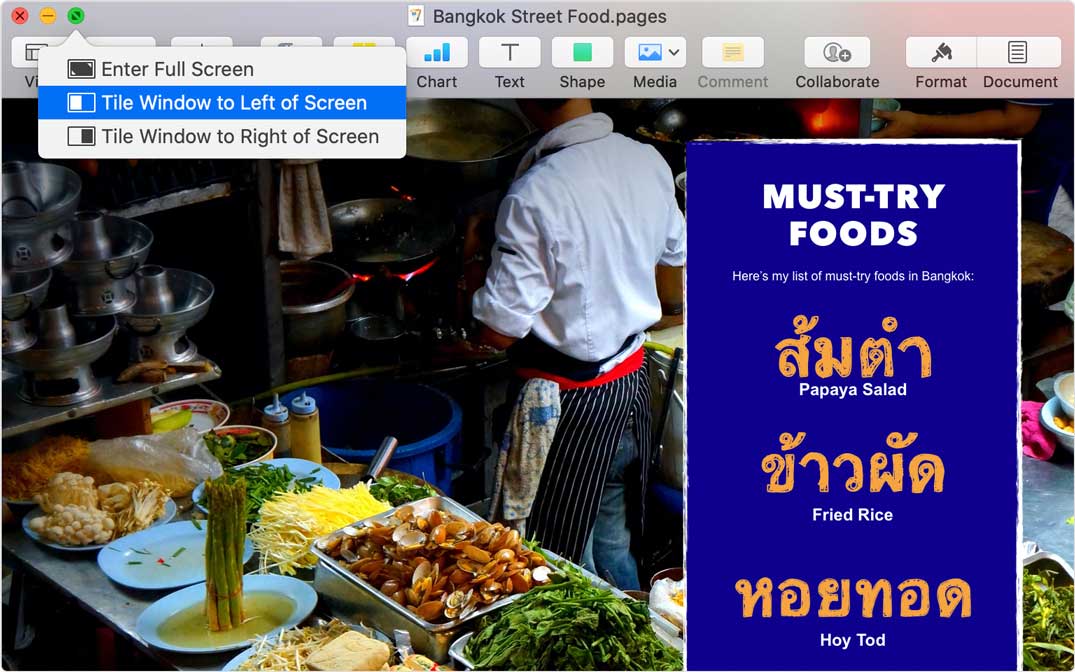 How to use Tile Windows Multitasking in macOS Catalina?
Before moving ahead, make sure that you have installed the macOS 10.15 Catalina. Open the application which you want to use on-screen.
Hover over the green button on the top-left corner of the application window.
It will show you three options to choose to tile the screen. Select any out of them.
"Enter Full Screen"
"Tile Window to Left of Screen"
"Tile Window to Right of Screen"
Using and adjusting the tile windows in split view in macOS Catalina
It is easy to use and interact with the split view of the window and screen. It allows easy functionality to move around, work, and exit at the same time.
Click and drag the window to the other side of the screen to swap among the side.
Drag a line between two windows to adjust the width of the window.
If you want to go to the menu bar, then move the pointer on the top of the screen to access.
Exit from the split window by clicking on the green button from either of the window.
This feature specifically available in macOS 10.15 Catalina or later versions. The earlier versions of macOS also have the same options as split-screen options, but it works differently. This feature will not perform up to the mark and not easy to jump in quickly. Likewise, you can also use the window snapping feature in early versions of the macOS, but not quite easy as compared to this tile windows feature.
In the modern world, our working process becomes complex. We have to deal with multiple applications at one point in time, and I think this feature could help in improving productivity. It gives a convenient approach to manage multitasking work at the same time.
Do you use tile windows for a multitasking feature in your Mac? How you find it useful?
Share your views, opinion, and experiences about this feature in the comment section down below.