Even just the word spy conjures up controversy. It is understandable to be skeptical of digital surveillance in an era where illicit hacking and camera access have alarmed many IT specialists and powerful businesspeople.However, like with anything, a person's chosen usage will determine if using phone spying applications is ethical or immoral.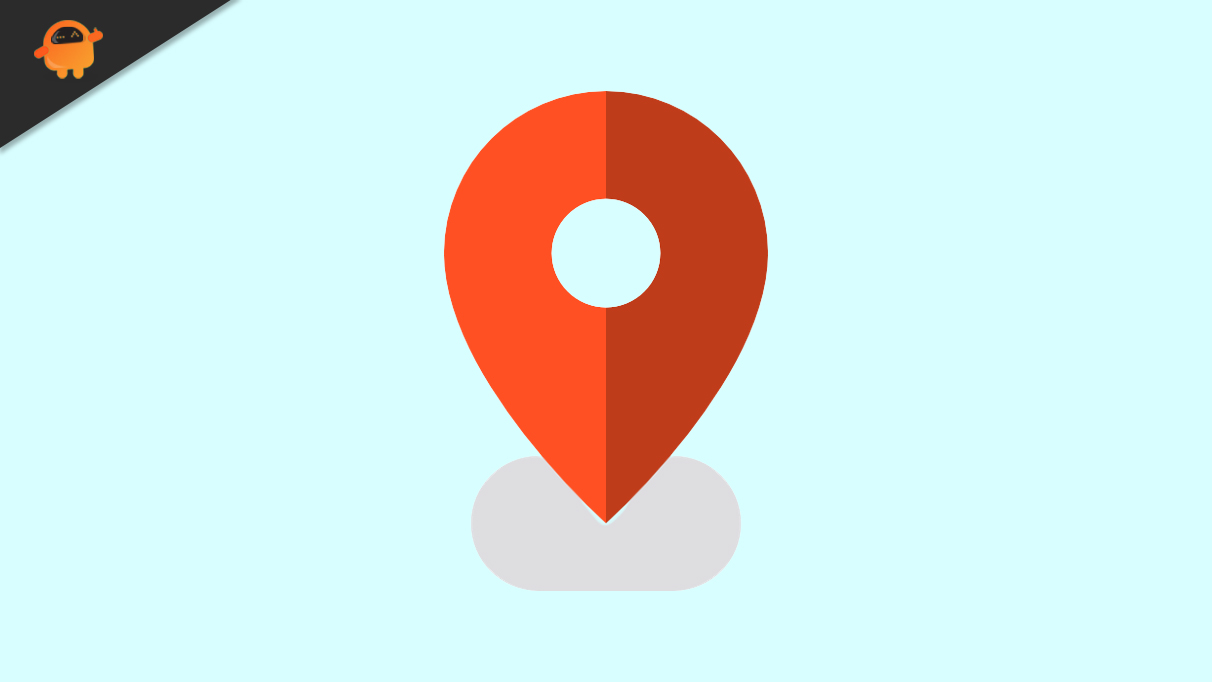 Smartphone surveillance software is known as mobile spy apps or spyware apps. You can track incoming and outgoing phone conversations, SMS messages, and geolocation with the aid of these applications. The user cannot find or recognize these apps. Additionally, this program monitors internet activities, WhatsApp, Facebook, Snapchat, and GPS coordinates.
The best free phone spy apps list is provided below, along with information on their most used functions, website URLs, and user manuals. You can secretly spy on someone with these smartphone tracking applications.
How to monitor your kids' phones?
Phone spying programs are essential smartphone surveillance tools that assist you in monitoring the behavior of a target smartphone device. You can keep tabs on a phone's incoming and outgoing calls, SMSs, and real-time location. These apps are invisible to the user and go undetected.
How can I keep tabs on my adolescent's text conversations without them being aware? Filtering undesirable content is no longer the primary concern when raising teens since they will find a method to access these items. It is crucial to keep an eye on who kids meet and hang out with and the context of their text messages at that age. With children, blocking and filtering are effective, but not with teens.
How can you keep an eye on your child's text messages? The top 10 parental control and child monitoring apps are listed below. Since prevention is always preferable to treatment, these applications may help protect your child from stalkers, pedophiles, and bullying at school. Note: While following your spouse or partner is prohibited, parents are permitted to track their minor children.
Top 10 spy apps to control your kid's phone:
Below are the top ten spy apps that we highly recommend,
A clever and user-friendly tool for tracking user activities on mobile devices is called EvaSpy. With more than 50 potent features, it is undetectable to the user and is just 230 Kb in size. The user cannot see the program since it operates in hidden mode. The icon for the application is hidden. You may access the recorded data from any device or computer through a web browser.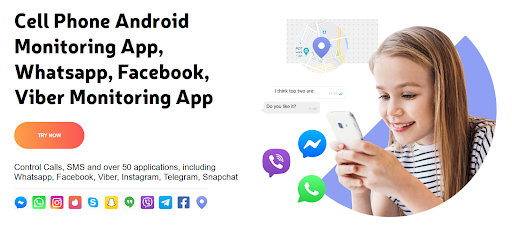 Below are some of the features of EvaSpy,
Remote monitoring:
EvaSpy enables remote monitoring of all user actions via a secure online account. As a result, you may see the recorded data without having physical access to the target device. Utilize EvaSpy to keep an eye on your children's activities from any location and device!
IMs Activity:
EvaSpy logs kids' activity and supports video call recording in the most widely used IM clients (WhatsApp, Telegram, Viber, Skype, etc.).
Screen recording:
This process continuously records what appears on the smartphone being watched. Screen recording is the ideal answer for parents who wish to learn what user actions were occurring on their child's device during a specific period.
Call recording:
EvaSpy could record outgoing and incoming calls.
The greatest free parental control program on the internet, according to Qustodio. The Qustodio program offers a thorough dashboard to help you monitor your child's online behavior and is accessible for Windows PC, Mac, iOS, Android, and Kindle devices.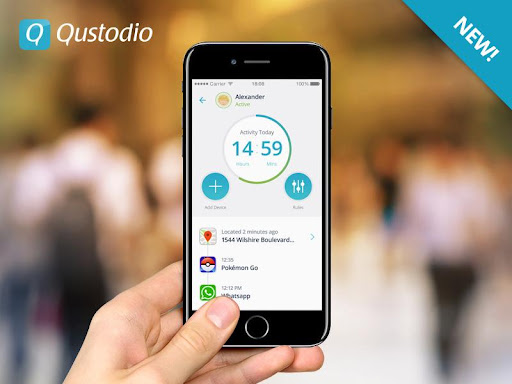 With the free version, you can monitor your child's use of the internet and search engines, her logins to Facebook and Twitter, and time limits.

With Qustodio Premium, you can monitor your child's location, block particular games and apps, keep an eye on calls and text messages, and more.

Plans begin at $44.95 annually for five children and five devices.

Qustodio Premium Parental Control 2015 was chosen as an Editor's Choice by PC Magazine, and it is a recognized program by giants in the market like Softonic and Softpedia.
Awarded software called Spyera makes it possible to snoop on computers and mobile devices. It has outstanding espionage features that work flawlessly. Monitoring employee or kids' mobile phone and computer activities and location tracking are some of its more well-known capabilities.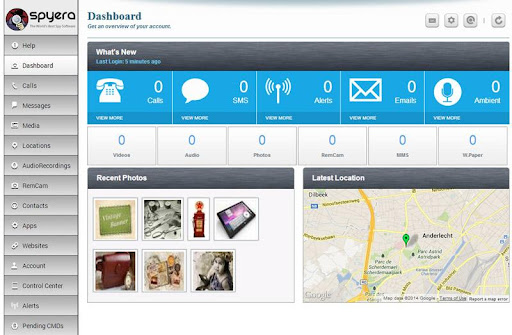 It has many options that you can use to keep an eye on and manage the activities of your target.

Regardless of the operating system, the program may be used on numerous platforms and is undetected.

The program is extremely intelligent and flawlessly executes all of its spying functions.

It provides consumers with a 10-day money-back guarantee if they are unhappy with the product since its skills are so confident.

The app is attractive only based on this.
A tool for tracking and monitoring mobile phones is mSpy. It can access a vast amount of data from a target device. It can follow GPS coordinates. You may use it to monitor calls, media files, and WhatsApp communications.
Both placed and received calls will be visible to you.

The software provides over 30 monitoring capabilities, such as Web History, Keylogger, and Geo-Fencing.

Simply purchase, install, and set up mSpy to get started tracking. Both iOS and Android smartphones may use it.

Numerous communication applications, like WhatsApp, Snapchat, Telegram, etc., are supported for surveillance.
Another widely used phone spy program frequently ranked among the top programs of its kind is FlexiSPY. Its extensive and user-friendly feature set further contributes to its reputation as one of the top applications available for remote device monitoring.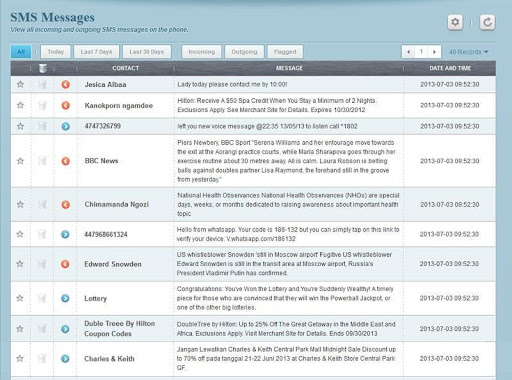 The program may be utilized for activities as simple as call and message monitoring or as complex as camera hacking and keylogging.

The program flawlessly executes every functionality it provides and requires no user input to work perfectly.

The surveillance program FlexiSPY boasts of having more functions than any other on this list or currently available.

It is compatible with iOS and Android smartphones and will meet customers' needs for a thorough phone spying experience.

To access its advanced functions, nevertheless, is rather pricey.
TiSPY is the parental control software that allows you to monitor and regulate your child's mobile device usage. TiSPY is the most effective parental monitoring program available today since it's simple to use and has cutting-edge features like a live panel.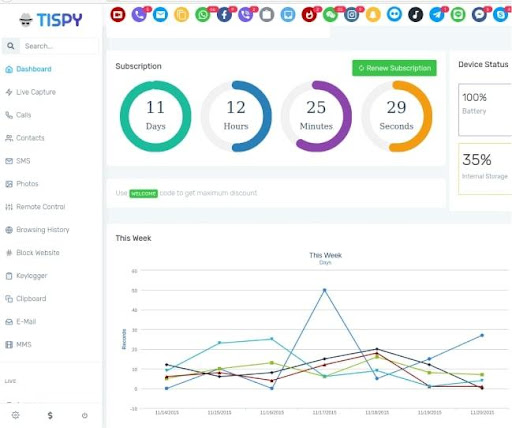 It offers the ability for a quick photo, audio, location, and SMS-driven capture.

Additionally, it will offer surveillance of all frequently used messaging services, such as SMS, Facebook, Whatsapp, Snapchat, Skype, Instagram, and others.

The best part is that even if the messages on the monitored device are erased after being sent, you can still view them online.

Using the live panel, you can covertly listen in on what goes on around your child's gadget.
Perhaps the most well-known phone surveillance app on our list is XNSPY. In terms of spyware apps, it may even be said to be the market leader. It may be an excellent surveillance tool to keep an eye on both your kids and your employees.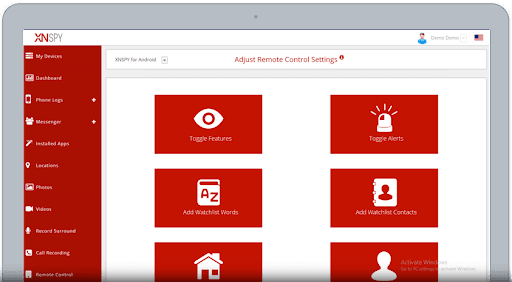 It is jam-packed with more than 30 cutting-edge capabilities that let you monitor SMS in real-time and incoming and outgoing phone conversations.

Additionally, you can view the phone's GPS location, which is useful when attempting to locate your children or a misplaced phone.

In subsequent years, the software has added more sophisticated capabilities, including WiFi logging and WhatsApp surveillance.

The app is always changing and improving with each passing day.
The MobileSpy software is a remote tracking tool that can track calls, messages, social media, location, and many other things. One of the greatest parental control programs, it enables parents to keep an eye on their children and track device data from any location.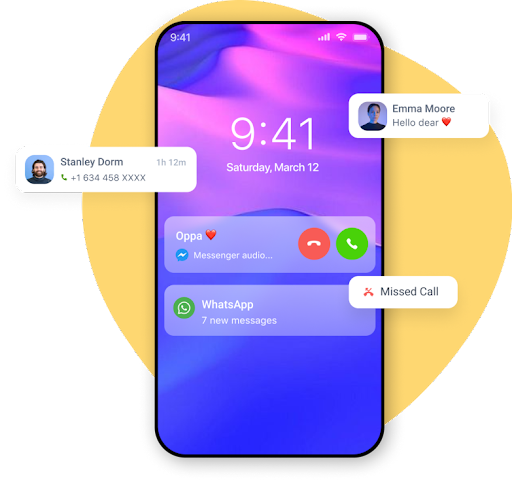 Parents who install MobileSpy on their children's mobile devices, computers, or tablets can:
Remotely and covertly watch SMS, calls, contacts, and multimedia items, including music, video, and pictures

Track the monitored device's location history, current position, and location on a map.

A thorough log of all received and made calls

Remotely watch over chat or instant messaging services like Viber, Skype, and WhatsApp

Set an alert for any usage of questionable terms, locations, or contacts to receive a notification.

Take one or more screenshots of the screen of the target device.
Children may use their first smartphone safely and responsibly with parental control applications. The inexpensive Boomerang app makes setting screen time restrictions and banning particular websites very easy. Although it sounds like a big error, we discovered it doesn't provide parents with real-time push alerts regarding their child's activity throughout testing.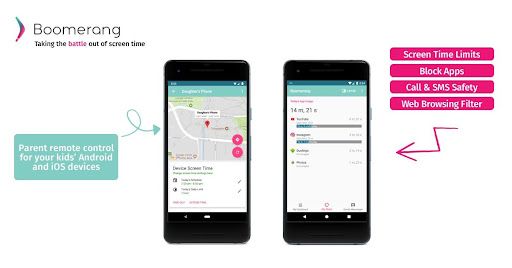 Boomerang isn't a comprehensive app for parental control. It functions best if you can affirm that:
Your kid makes use of an Android gadget. On iOS devices, Boomerang has a limited feature set and doesn't keep track of PCs.

Ten or fewer devices should be under your control. For large families, Boomerang's device restriction is not optimal.

Social media and email are not appropriate for your youngster. Boomerang keeps track of neither.
A smartphone spying app is called NEXSPY. Because it operates in stealth mode, you may monitor your children's or workers' phones without alerting them.
When you install NEXSPY on the phone, you may watch its activity, discover its whereabouts, and learn what it has been up to.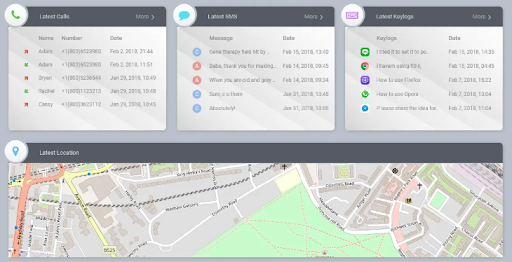 The NEXSPY program runs in the background of a phone whenever it is ON, capturing data (location, call logs, chat messages, etc.) using covert spy codes and sending it to your account.
More than 40 cutting-edge options to keep an eye on someone's actions are provided by NEXSPY. With NEXSPY, you can utilize the GPS tracker, get a call log for their cell phone, or read their sent and received text messages to never worryabout what your kids are doing or where your spouse is on any given day.
Below are some of its note-worthy features,
Calls and messages recording:
It's helpful to keep tabs on your child's or employee's regular activities if you want to know who they are phoning or messaging. NEXSPY gives information about missed calls, caller ID alerts, call logs, contacts, incoming and outgoing calls, and VoIP call records.
Keep key logs:
The finest keylogger for Android and iOS is NEXSPY, which records each keystroke made on the target phone's keyboard. Keyword Alerts provides information on your children's or employees' keyboard activity. You will be alerted when your chosen term occurs in emails, texts, the search box, etc.
GPS location tracking:
You can track GPS locations using NEXSPY to know where your child is at all times. Real-time GPS monitoring of a target phone is one of the GPS tracker functions, and it shows the target user's date and time and previous locations. The location is also visible on Google Maps. Additionally, a geofencing option is offered.
FAQ:
Is it legal to use phone spy apps?
To track your phone or the phone activity of a youngster, it must be lawful. It is extremely unlawful to install such applications on another person's smartphone without that person's knowledge or agreement; if you are detected, you might face steep penalties and jail time. We only recommend using these applications for appropriate purposes.
Can these apps be loaded on a different device without physically touching it?
Yes, these apps may be remotely installed without physical touch with the other device. This functionality differs from app to app, of course.
Is it feasible to determine whether someone is spying on your phone?
Yes, you only need to be vigilant about suspicious-looking notifications or programs on your phone. Additionally, you may set up strong anti-virus software to find and remove any form of spyware, malware, or adware from your laptop.