Taking notes digitally on our computers has never been so essential as it has been in the recent few months. Be it as a student, or an employee, everyone had a sudden need to take notes efficiently with the entire work from home idealogy being taken into effect due to the pandemic. While some people still prefer the traditional means of using pen and paper to jot down notes, most have transitioned over to better and quicker ways.
Dropbox Paper is one of the top-rated note-taking apps in the space. It offers features that are alluring for both individuals as well as smaller teams for collaboration. However, it doesn't come with its caveats. The biggest complaint users have with using Dropbox Paper is just how unorganized and complex it feels. This is why we have taken the liberty of trying out some of the best Dropbox Paper alternatives out there.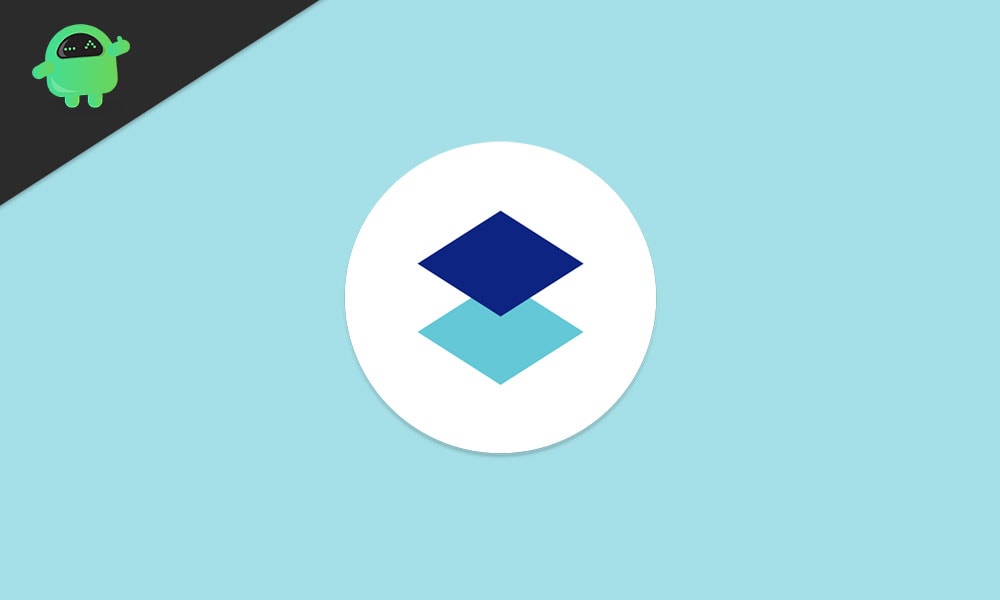 Best Dropbox Paper Alternatives
We've curated a list that covers a good variety of the different kinds of note-taking apps available for both Windows and Mac devices. While there is no one "perfect" alternative, we're sure most of you will find an app that suits your needs the best. With that out of the way, sit back, relax, and enjoy the read!
1. Evernote
No best notes app list is complete without mentioning Evernote. Think of Evernote as the granddaddy of all note-taking apps. It is known primarily for its flexibility and powerful features. You can pretty much write notes and store them in any format you wish, as a list, a journal, an article, you name it. There are hundreds of templates at your disposal to create notes better than ever.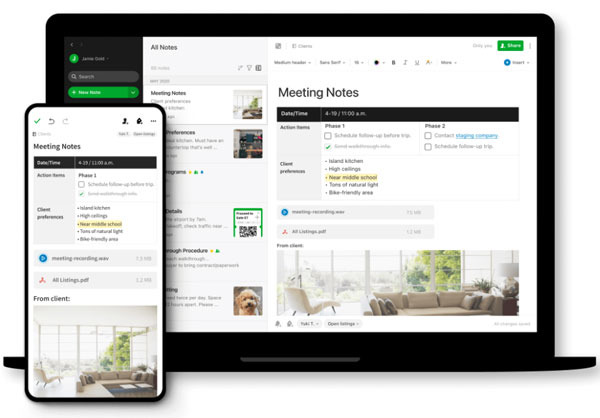 Evernote has power-user features built-in that make it viable for smaller teams, or even for focus-minded individuals. You can add text, images, videos, GIFs, links, and other documents to your notes. Evernote also has integrations with various other apps that make tasks like document scanning and web clipping much easier.
Try Evernote
2. Notion
The best way to describe Notion is to take everything we've just talked about Evernote and double down on it. Notion is the most customizable note-taking app out there. Some might even say it's bare-bones and incredibly difficult to work with. While it's true that it takes a while to get used to Notion, it is all worth it in the end.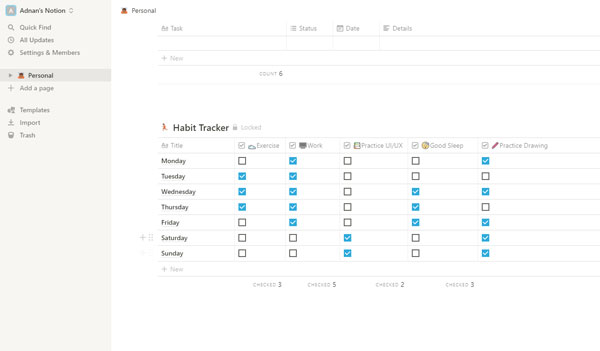 Calling Notion just a note-taking app wouldn't be fair, since millions of people use it around the globe to plan their daily lives. You can use Notion to create Kanban tables, simple to-do lists, or display all your objectives as beautiful and interactable cards. With Notion, the sky's the limit. If you're too overwhelmed by the idea of using Notion, there are hundreds of tutorials on YouTube that you can use to fuel your motivation!
Try Notion
3. Google Keep
If Evernote and Notion were just a bit too excessive for your needs, this next option might grab your attention. Google Keep is a minimal yet powerful note-taking app that has been around for years. While it is mostly used as a mobile app on Android and iOS devices, the web version is just as good at displaying all of your notes.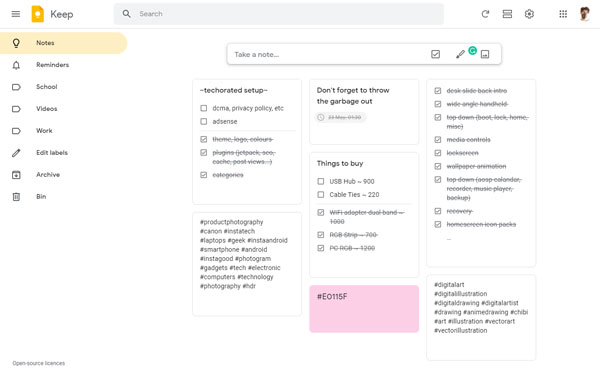 Google Keep has a clean interface with big cards as placeholders for your notes. While there's not as much flexibility with editing your notes as Evernote or Notion, you can still add images, create checkboxes, add reminders, and change the color of your notes to make it easier to organize them. You can create labels, and archive notes that you don't want to be shown.
Try Google Keep
4. Microsoft OneNote
If you're on a Windows device or someone who's heavily invested in the Microsoft suite of apps, then OneNote is probably the only note-taking app you'd ever need. It has a clean user interface and comes with the most customization when it comes to things such as the font, color, and paragraph spacing. It has support for styluses as well, making it great for students and teachers alike.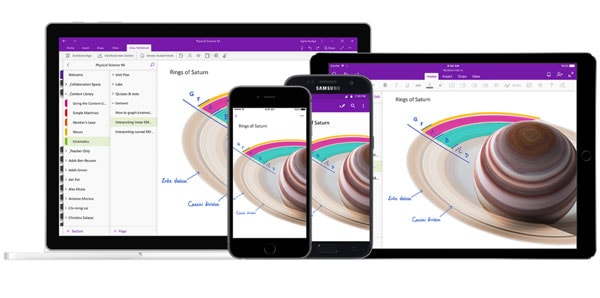 Microsoft recently added the Sticky Notes and Outlook integrations to OneNote, making it work better with other apps from the Office lineup. OneNote also has a mobile as well as a web version for ease of use. Other features of OneNote include OCR, text-to-speech, and the ability to add mathematical equations within your notes.
Try OneNote
5. Microsoft Word
While Word is an obvious option, it's surprising how most people only view it as a document editing app. Microsoft Word has several templates that allow you to use it as a perfect alternative to something like Dropbox Paper. Not only does Word have the advantage of having rich text editing, but adds hundreds of templates on top, and it becomes a very viable note-taking app.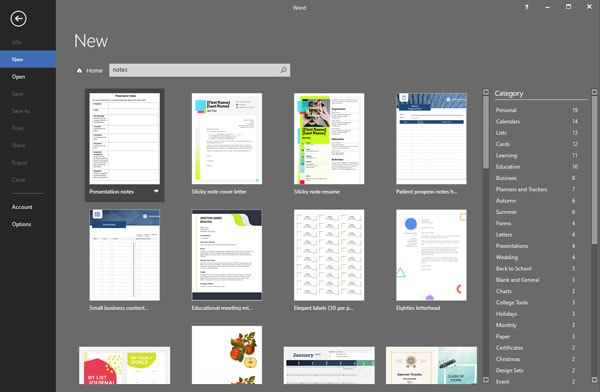 If you have a recent Windows laptop or desktop, chances are that you already have a license to Office 365 which also grants you access to Microsoft Word. It also helps that most organizations and schools provide Microsoft Word within the bundle of Office apps to their employees or students. Word also has an intuitive mobile app for Android and iOS.
Try Microsoft Word
6. Google Docs
Google Docs is essentially the free alternative to Microsoft Word and while it doesn't have the same level of features and customization, it comes darn close to what a web version of a document editor can get you. We would still suggest something more focussed such as Google Keep for note-taking, but there's nothing stopping you from using the more powerful editing features of Google Docs to create notes.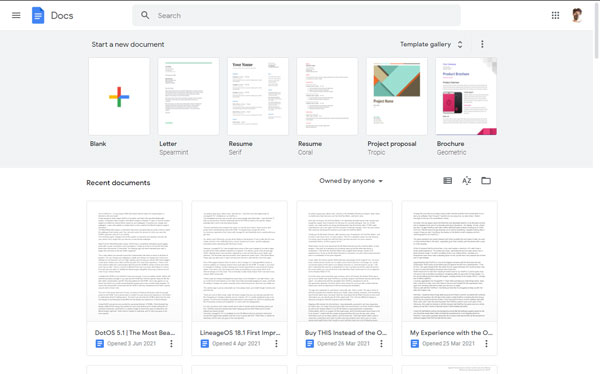 Google Docs runs extremely well on low-powered hardware too, making it a great option for students who are on a budget-oriented device. Google Docs also has integrations with the other apps in the Google Suite such as Sheets, Slides, and Keep. I've been using Google Docs for years now, both for document writing and note-taking, and it hasn't disappointed me in the least bit.
Conclusion
That wraps our list of some of the greatest Dropbox Paper alternatives you can use for Windows and macOS. While one did you finally decide to settle with? Do let us know in the comments below since we would love to hear!